Austin mayoral race results: Kirk Watson wins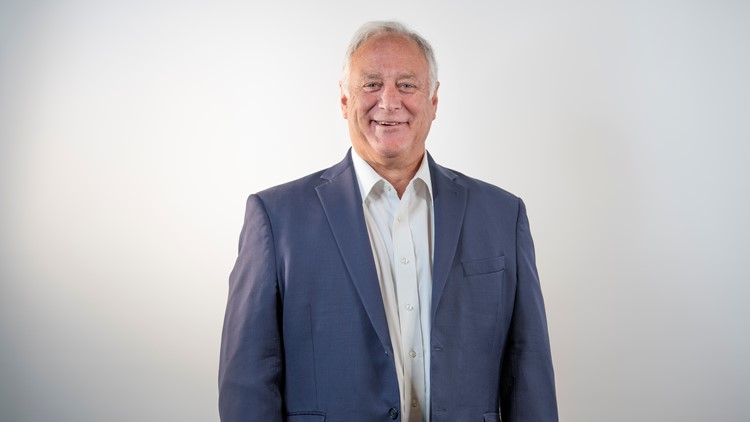 Watson, a former state senator who served as Austin's mayor from 1997 to 2001, defeated state representative Celia Israel to win the race for the city's top spot.
AUSTIN, Texas – Austin voters have voted Kirk Watson as their next mayor, in a close race decided by a few hundred votes.
In November, neither Watson nor State Rep. Celia Israel received more than 50% of the vote in the Austin mayoral race, forcing a December 13 runoff.
Nearly 18% of Travis County's registered voters voted in the mayoral runoff.
In a victory speech Tuesday night, Kirk Watson said, "It means a lot to me to know that Austinites in every part of this city still want the leadership that I've tried to deliver."
"On behalf of the entire Austin City Government, I would like to extend our warmest congratulations to our newly elected mayor and to the new and returning council members," said City Manager Spencer Cronk. "Your commitment to representing our community is the cornerstone of our democracy and provides such an important link between government and people. City officials will work to provide our newly elected officers with the support they need to get to work from day one."
Watson previously served as mayor of Austin from 1997 to 2001. In 2002 he ran for Texas Attorney General and lost to Greg Abbott.
Watson spent 13 years in the Texas Senate, to which he was elected from 2007 to 2020, before retiring to become first dean of the University of Houston's Hobby School of Public Affairs. He announced that he would return to politics and will run again for mayor of Austin in February of this year.
Watson graduated from Baylor University and says he was first in his class at Baylor Law School Campaign Website.
On his website, Watson says his experience leading Austin for a little over four years, in addition to his time in the Texas Legislature, proves he's "successful at getting things done and creating transformative change." His most important priorities These include the city's rising cost of living, homelessness, systemic racism, and transportation.
During the Oct. 18 KVUE and Austin American-Statesman mayoral debate, Watson was asked what he would have done differently as Austin Mayor. He said some of his policies led to the ongoing gentrification in East Austin, which is displacing longtime black residents.
During that debate, Watson also answered questions about some other hot topics in Austin. On the subject of policing, he said everyone should feel safe, including those who need the police and those who interact with officers. He believes this can be achieved with a fully staffed police force.
Asked whether the city of Austin should house people with homelessness in hotels, Watson said hotels "can play a role" but that they shouldn't be the only method of housing for unhoused residents. During KVUEs Mayor Deadline Debate On December 5, Watson outlined his thoughts on enforcing the city's public camping ban and tackling the city's homelessness.
"We need to have places to send people to. So the first tangible step has to be that we get out of the habit we have at City Hall, all or nothing. You can camp anywhere at any time of the day with no responsibility or permanent housing because we have to enforce the camping ban," Watson said. "So we need to find out where you can put some sanctioned campsites. We need to set up more shelters where people who don't want to get together have the opportunity to be in shelters. It's impossible to enforce a camping ban unless you've done the job of having a place for people to go."
Back in July, Watson outlined a plan to address the city's overall unaffordability problem.
Regarding transit issues, Watson said the city needs better coordination between various transportation agencies, including the Texas Department of Transportation, Travis County and toll operators. On making sure residents get what they voted for with Project Connect, Capital Metro's widely adopted public transport plan, Watson said he wanted to "learn from the past" after a rail project failed in 2000 .
During the December 5 debate between Watson and Israel, Watson also outlined his vision for improving Interstate 35.
"My vision consists of four parts. First, it's a bad road that works as a bad road. 35, which runs through Central Austin, originated in the Austin area. My vision is that we do the things we need to do to make it work better as a road. Things like managed lanes so you can move cars around more easily, both in the current easy lanes and the new lanes. Second, it must be better for transit. Again, managed lanes can help us because what the managed lanes are going to help us with, I like more MoPac, where we have that managed lane, you can use Rapid Bus better," Watson said. "The third thing I have to say is that we need to make it safer we need to have more security it's a deadly road the last thing is it has to be something Austin capitalizes on by being better looking better having caps tha t stuff like that. And I think we can do all that."
The term of office for the mayor of Austin is two years. Watson will be sworn in on January 6th.
https://www.kvue.com/article/news/politics/vote-texas/austin-mayor-election-runoff-results-watson/269-14a59e75-ed45-4fbc-a90f-db1a6b6bf63f Austin mayoral race results: Kirk Watson wins