Austin Transportation Department twists Christmas carols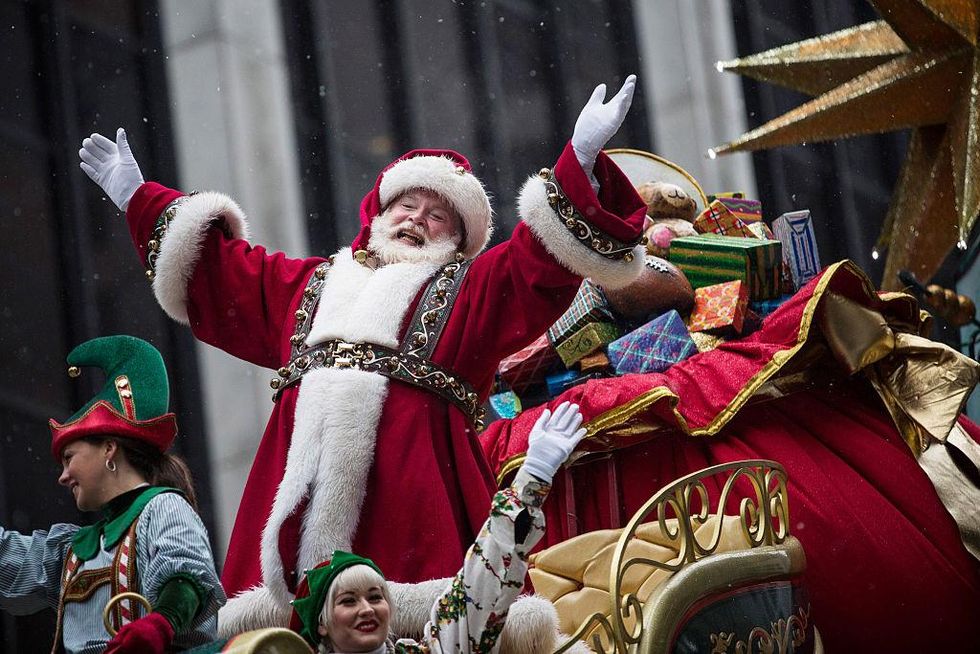 To encourage people to drive safely, the Austin Transportation Department released a morbid twist on the lyrics to the classic Christmas carol "I Saw Mommy Kissing Santa Claus," with the new lyrics painting a gruesome picture of a scene featuring a distracted driver is fatally meets Santa Claus.
"I saw Mommy kill Santa Claus. He disappeared under the truck last night. She didn't see him crossing the street, now his body is a red streak. She read the latest tweet on her phone," according to the department tweeted. "Then I saw how EMS put Santa Claus under such a snow-white sheet. Oh what a sad day it was, once again distracted and mum killed Santa last night," the department said addedbefore telling people, "Drive safely on vacation and avoid distractions before you drive."
The department released a similarly somber twist on "Frosty the Snowman," about "Frothy the Snowman" driving after drinking and ending up dead.
"Frothy the Snowman Was a cheerful soul. He went out with all his brothers one night. After a few drinks he went home. Frothy the Snowman is a sad story, shall we say. He said 'I'm good at driving' when he left the house diving and moved onto the freeway," according to the department tweeted. "Frothy's car went off the road and into a snowdrift. It could have been avoided if he'd just called a Lyft. Frothy the snowman was dead as he could be and all his brothers say they miss him. the Department added.
The department also released a twist to "Rudolf the Red-Nosed Reindeer" about Rudolf ending up in jail after running a red light for looking at his cell phone.
"Rudolph the red light runner looked at his bright phone screen, if he just looked he would see his light wasn't green tweet reads.
In response to the "I saw mama kill Santa Claus" tweet, Austin City Councilman Mackenzie Kelly said she spoke to Richard Mendoza and he apologized to Austin — Mendoza it is listed as interim director of the department.
"I spoke to Richard Mendoza about the tweet. He has apologized to the city and assured that the department will implement better controls over messaging in the future," Kelly said tweeted.
https://www.theblaze.com/news/austin-transportation-department-christmas-songs Austin Transportation Department twists Christmas carols