AZ suggestion to require parental permission for pronouns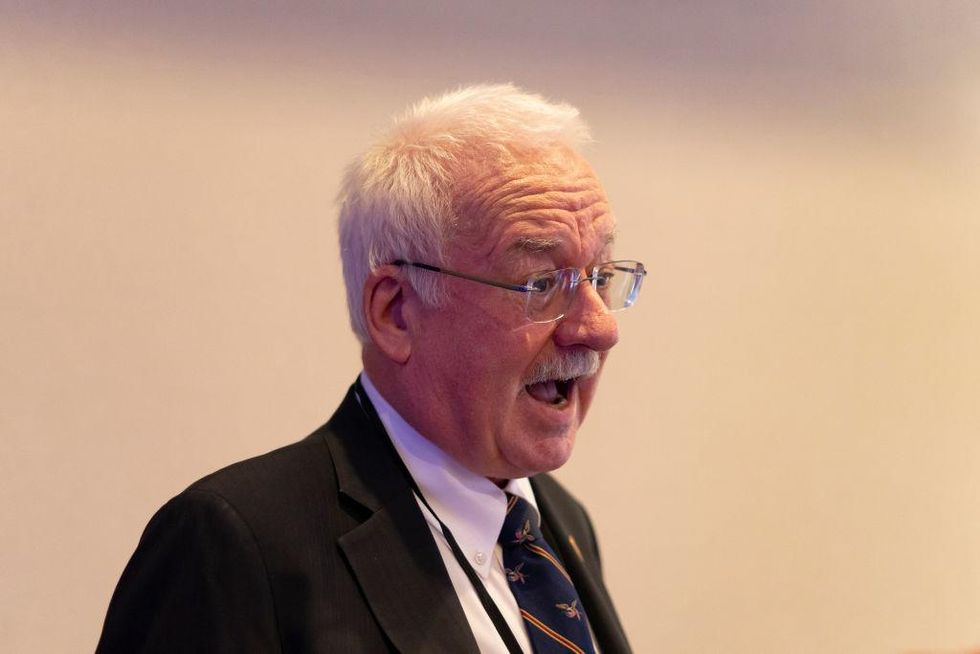 Arizona State Senator-elect John Kavanagh, a Republican that is for now a state representative, urges a measure up This would require parental permission for school officials to address a student with pronouns that do not match that student's biological sex.
"An employee or independent contractor of a school district or charter school shall not knowingly address, identify, or refer to a student under the age of eighteen with a pronoun different from the pronoun consistent with the student's biological sex, unless: the school district or charter school obtains written permission from the student's parents," the legislation reads.
The measure also states that school districts and charter schools may not require employees to refer to an individual with pronouns that are inconsistent with that individual's biological sex if doing so would contradict the employee's religious or moral beliefs.
According to the Arizona mirrorThe state legislature also plans to include a provision requiring parental consent for teachers to refer to students who use a name other than a student's first name.
"By my reckoning, you can call a person with a different pronoun, or you can even call the person with a name associated with the opposite sex, as long as the parents have given permission," Kavanagh said, according to the outlet.
"Transgender students are often under psychological stress," he said. "In fact, there's a term … called gender dysphoria, and this type of condition requires parental support and maybe even medical help, which the parents refer the student to. This cannot happen if the school keeps the parents in the dark."
Even if the measure is approved by the state legislature next year, Arizona Secretary of State Katie Hobbs, a Democrat who will become the state's new governor, could potentially oppose it.
"I'm not ready to assume that Governor Hobbs would want to keep parents in the dark, especially when the children have a medical condition that leads to higher overall suicide rates," Kavanagh said, according to the outlet. "I think parents need to know that they need help (and) advice for the children. I don't think the governor is against it."
Bridget Sharpe, who heads the state chapter of the Human Rights Campaign, a pro-LGBT advocacy group, opposes the proposal.
"It is incredibly disappointing that Senator-elect John Kavanagh and his extremist allies have chosen to make attacks on children and their families a top priority for this session," Sharpe said in a statement, according to the outlet. "By enacting SB1001, they are simply using their power to ostracize children for their pronouns… With so many other real, non-fictional problems plaguing Arizonans, this law shows that the point of their policy is simply cruelty, not that." Legislation."
https://www.theblaze.com/news/arizona-pronouns-parental-permission-school AZ suggestion to require parental permission for pronouns