Backlash as Biden says high gas prices are part of 'incredible transition'
President Joe Biden lashed out on Twitter and Fox News after saying record-high gas prices were part of an "incredible transition" away from fossil fuels.
Biden made the comments during a news conference Monday in Tokyo, Japan, as part of a diplomatic trip to Asia. The President's enemies were quick to pounce on the comment as evidence that Biden's clean energy policy was woefully off the rails, hurting the American public with elevated gas prices.
At a press conference with Japanese Prime Minister Fumio Kishida, Biden was asked by a reporter whether Americans should expect a recession as gas prices remain high and the Federal Reserve has hiked interest rates to curb historically high inflation.
Biden said he doesn't expect a recession, citing the low unemployment rate and that the American economy is growing faster than China's for the first time in decades. While Biden acknowledged that the US is struggling, he said it is "less consequential than the rest of the world because of our internal growth and strength."
"And when it comes to gas prices, we're going through an incredible transition that, God willing, when it's over, we'll be stronger and the world will be stronger and less dependent on fossil fuels," Biden said.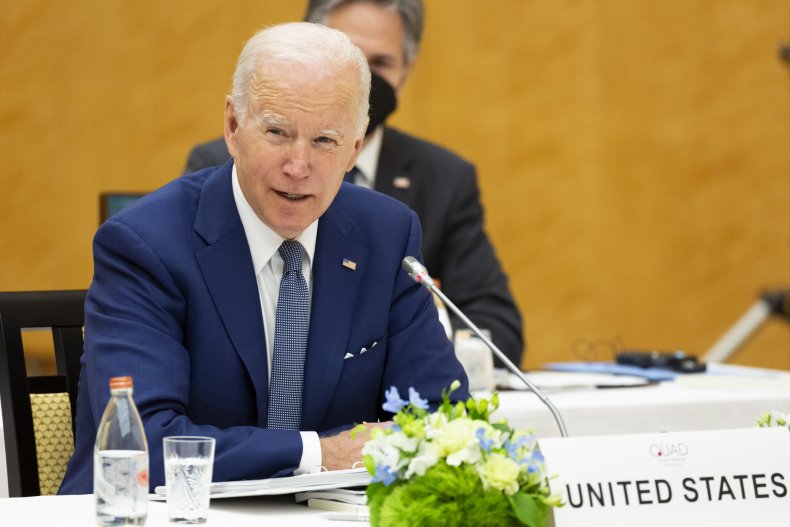 The national median price for a gallon of regular gasoline was $4.56 on Monday. In California, gasoline was more expensive at $6.06 per gallon. In some places, a gallon costs more than the federal minimum wage of $7.25 an hour.
Biden has laid out an ambitious plan to boost electric car production and the infrastructure to support them. But Russia's invasion of Ukraine caused Biden to back away from his clean energy ambitions in favor of increasing oil supplies.
Texas Senator Ted Cruz said in an appearance on Fox News that Biden is not concerned about high gas prices.
"He celebrates in Tokyo and says, 'It's an incredible transition,'" said Cruz. "Incredible for you! You fly a damn 747 where the taxpayers pay for your kerosene. What Joe Biden says is, if you're at home, if you're driving a pickup truck, 'the hell with you; You can't drive your pickup truck. If you have a Suburban, you need to get rid of it. We're all getting Toyota Priuses.'"
Florida Sen. Rick Scott said on Twitter that Biden is celebrating Americans struggling to make ends meet.
Other critics of the president also spoke out on Twitter.
"How can the average person afford an $80,000 electric vehicle?" asked Twitter user Hawkc.
Twitter user Sifrit Raesmusen said: "I identify my car as one based on hopes and dreams, so I'm good."
Twitter user Jose Ortega defended the president, writing, "Gas prices have gone up around the world, it has nothing to do with Biden."
Other Twitter users brought up the 2022 midterm elections.
"Remember this and remember that you can help make an incredible transition this November," wrote Twitter user zulupapaquebec. "And an even more incredible one in 2024."
news week has reached out to the White House for comment.
https://www.newsweek.com/backlash-biden-says-high-gas-prices-are-part-incredible-transition-1709401 Backlash as Biden says high gas prices are part of 'incredible transition'