Balenciaga sparks outrage over a disturbing campaign of children carrying bondage-themed teddy bear handbags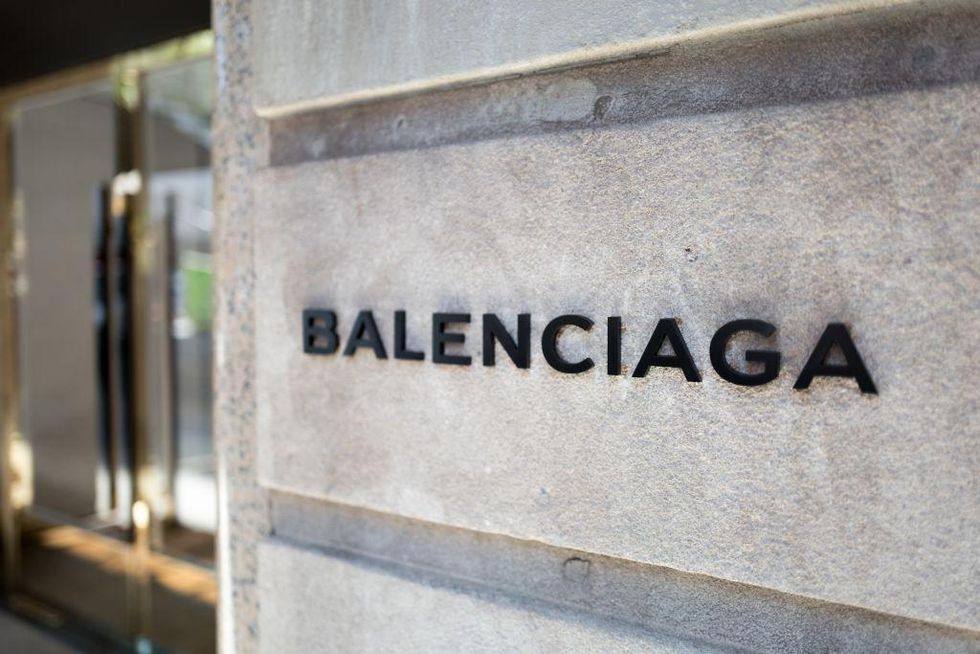 The internet has sparked outrage over an ad campaign by global fashion brand Balenciaga, which has featured young children carrying teddy bear handbags in bondage outfits New York Post reported.
On Monday, TheBlaze was able to confirm that the controversial photos were still on the company's website.
The campaign, shared on social media, featured two young girls wearing stuffed animals in bondage outfits.
One photograph shows a young girl standing on a bed holding a strap connected to a white teddy bear handbag. The stuffed animal wears a padlock collar, spiked bracelets and a mesh top.
Another photo shows a girl holding a purple teddy bear wearing similar bondage attire. In the background of the image is another blue bondage-themed stuffed animal resting on the side table.
Although the bear handbags aren't yet for sale, the photos were part of an advertising campaign for the Balenciaga gift shop.
Parents were furious at the fashion house's disturbing images. Online critics called the ad "disturbing," "creepy," and "fake."
"It's shocking how many adults must have been involved," wrote one Twitter user.
"Parents, photographers, creative directors, copywriters, web designers, design agency workers, producers, managers, advertisers," the user added. "And none of them thought 'wait a minute'?"
"Balenciaga uses photos of little girls playing with teddy bears dressed in bondage gear on their website," wrote another Twitter user. "Nice."
The post, shared on Twitter, also claimed that one of the photos contained a "very intentionally badly hidden court document on 'virtual child pornography.'"
Twitter attached a community disclaimer to the post stating, "This is an authentic marketing photo taken by Balencia," referencing the court document image.
"It contains an exception [sic] from the U.S. Supreme Court's opinion in United States v. Williams, which upheld part of a federal statute relating to child pornography," the disclaimer added.
According to Twitter, the disclaimer was created by users and "appears when others rate it as helpful."
Balenciaga in October has given up his partnership with Kanye West and has since announced his Spring 2023 campaign, with Nicole Kidman as his new face. Following the recent online backlash, the company has deleted much of its Instagram content.
Balenciaga did not respond to a request for comment, the New York Post reported.
https://www.theblaze.com/news/balenciaga-sparks-outrage-over-disturbing-campaign-of-kids-holding-bondage-themed-teddy-bear-handbags Balenciaga sparks outrage over a disturbing campaign of children carrying bondage-themed teddy bear handbags