Bar faces backlash for 'racist' video
A now-viral video showing the harassment of a black woman at a Georgia bar has sparked a swift anti-establishment backlash.
TikTok user @mauryssa posted the video, which some viewers may find disturbing, to her account, where it has been viewed almost 120,000 times. In the comments section, @mauryssa said the video was shot at the Hiram Station Bar and Grill.
Several clips were shown in the video showing what was said to her while she was at the bar, including one of a patron declaring he was a racist.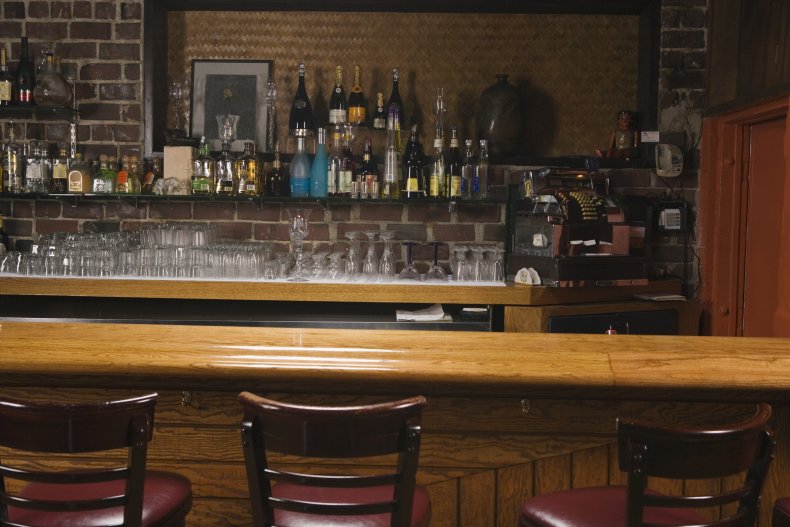 The Pew Research Center reported in 2019 that more than four in 10 adults in the United States say there hasn't been enough progress toward racial equality.
The organization also said there was "skepticism," particularly among black respondents, that black people will have the same rights as whites.
At the time of the Pew Research Center study, most Americans said it had become more common for people to express racial or racially insensitive views since former President Donald Trump was elected president.
The video opened as a white man sitting at the bar started yelling at @mauryssa to leave the establishment.
She shot back and told him she would finish her meal before leaving.
In another clip, she claimed an employee threw a box at her.
"I asked her to turn it down and she got snappy with me and she just threw a whole box at me," said @mauryssa, showing a woman behind the bar.
The woman turned and started arguing with @mauryssa denying that she threw the box at her.
"What are you doing in a white place like this?" another patron asked @mauryssa.
The TikTok user replied and said she came to the bar to play pool.
"This is the only place with a pool table around," she said. "So that's what I'm doing in a 'white place'."
He started to reply but @mauryssa told him she can spend her money however she likes.
Laughter could be heard off-camera before the same patron said: "I'm racist, I don't care."
@mauryssa said in the comments that she went to the bar in the afternoon but previously went to the bar to play pool in the evening.
"Ignorant, racist behavior"
Viewers took to the comments section to offer their thoughts on @mauryssa's experience.
"Sorry it happened to you but good job holding your ground," wrote one viewer. "Powerful."
"I'm so sorry you had to experience this kind of ignorant, racist behavior," read one comment. "I commend you for being brave and standing up against racism."
"Such a brave woman but be safe," wrote another commenter.
"This is disgusting," commented one viewer. "I'm so sorry you had to deal with this."
news week reached out to @mauryssa for further comments. news week couldn't reach Hiram Station Bar and Grill.
In May, a black truck driver shared his experience of stopping in a Texas "sunset town" in a viral TikTok video.
In March, a video prompted students to demand the firing of a college professor over his "offensive and racist" comments.
That same month, another video showed students dancing in Native American attire at a high school basketball game.
https://www.newsweek.com/what-doing-white-place-bar-backlash-racist-video-1745091 Bar faces backlash for 'racist' video