Bathroom safety during National Bath Safety Month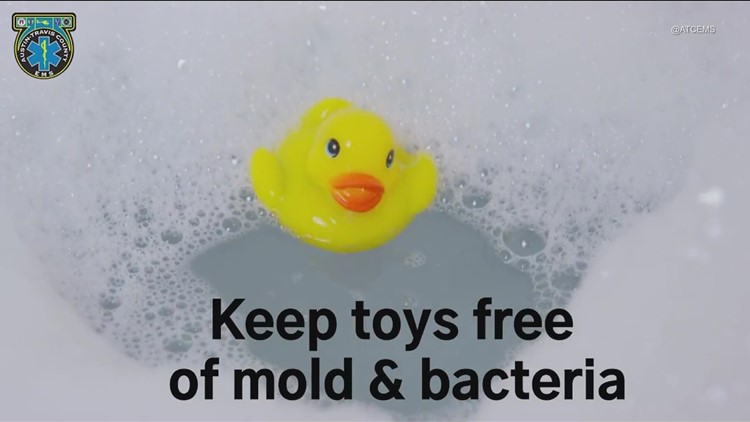 Here's how you can protect your family members of all ages while you go to the bathroom during National Bath Safety Month.
Austin, Texas –
Although most people believe the kitchen to be the most dangerous room in the house, people of all ages often overlook the bathroom.
January is National Bath Safety Month and with more than 200,000 people injured in bathrooms each year, the Austin Travis County EMS (ATCEMS) provides tips to reduce these numbers.
ATCEMS explained that the bathroom is the most dangerous area of ​​the house for both younger and older family members.
Some general memories from the National Alliance for Drowning Prevention (NDPA) is to keep electrical appliances in the bathroom, such as hair dryers or straighteners, away from water and to ensure that you have enough light in the bathroom.
The NDPA also stated that children should always be supervised and should never be left alone in the bathroom. When it comes to bath time for little ones, make sure the water is a tepid temperature and not too hot – the water can be uncomfortable and they may burn if it gets too hot.
When bathing children, use a bath mat and rugs on the floor to prevent slips and falls. If toys are in the water, make sure they are cleaned frequently to avoid mold and bacteria build-up.
Finally, lock all cupboards and keep medicines out of the reach of children.
In addition to children, the elderly population is also more prone to injuries in the bathroom from slips and falls.
To prevent injury to older family members, a walk-in shower with grab bars is recommended to reduce the risk of falls. In addition to bath mats that prevent falls, raised toilet seats with handles and a night light can help older family members use the bathroom safely during the night.
https://www.kvue.com/article/news/health/safe-in-the-bathroom/269-c0b307be-ecec-40fc-a0c4-6d51822ab1da Bathroom safety during National Bath Safety Month