Bernie Sanders Calls Out Amazon and Bezos in Black Friday Message to Workers
Independent Vermont Senator Bernie Sanders called out Amazon and its CEO Jeff Bezos on Friday as he expressed solidarity with workers protesting against the retail giant around the world for better labor conditions.
"On #BlackFriday, I stand in solidarity with Amazon workers who are on strike and walkouts around the world. If Amazon can afford to pay its CEO $214M, if Jeff Bezos can afford a $500M yacht, Amazon can afford to provide workers with decent pay rises & end the union busting." he tweeted Friday afternoon.
His comments come amid protests by labor activists in different parts of the world on Black Friday, one of the busiest shopping days of the year. The global action is being organized by the Make Amazon Pay coalition, co-convened by UNI Global Union and Progressive International, an organization that unites and mobilizes activists.
The coalition wants Amazon to "pay workers fairly and respect their right to join unions," Progressive International wrote on its website. The groups also want the company to pay its fair share of taxes and commit to plans that ensure environmental sustainability.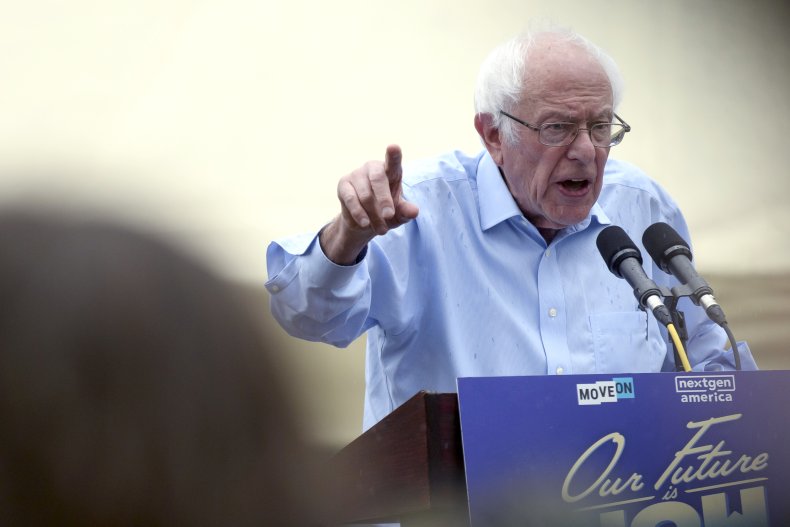 "For workers and consumers, the price of everything is rising. And for everyone, the global temperature is rising and our planet is under stress. But instead of supporting its workers, communities and the planet, Amazon is squeezing out every last drop it can," the Make Amazon Pay coalition wrote on its website. The coalition also called on Amazon to end its "anti-union tactics".
This is the third year that Make Amazon Pay has organized a global movement to push the company for better wages, among other things. In recent years, workers have gone on strike in companies across Germany and organized protests in Bangladesh.
According to Progressive International, workers in 18 camps organized by union ver.di and CGT in France and Germany are due to go on strike this year. Work stoppages were also reportedly planned across the US as workers in "over 10 cities from coast to coast" protested and rallied outside Bezos' New York City home.
Demands go beyond demands for better wages
Workers and union activists rallied outside the Bezos home in Manhattan as part of the global action, including representatives from the retail and wholesale and department store union, NBC New York reported Friday. Protesters want shoppers to spend their money on small and local businesses instead of Amazon's offerings.
Kathryne Harper, one of the protesters demanding better wages for Amazon workers who works at a bookstore in the New York borough of Williamsburg, Brooklyn, said customers at the bookstore keep asking her "if we agree on the price with Amazon."
"The answer is always no," she told NBC New York. "I have to tell them that we charge full price for books because our workers get things like toilet breaks and fair wages."
Meanwhile, thousands of workers, street vendors and supporters were set to demonstrate in over 20 cities in India, while workers in Japan planned to protest outside Amazon Japan LLC's headquarters, according to Progressive International.
Environmentalists in Ireland should also demonstrate in front of the Amazon headquarters in Dublin against the planned data centers in the city, which are said to consume a lot of electricity and could cause power outages.
Thousands of garment workers in Amazon's supply chain in Bangladesh should demonstrate for better wages and working conditions, recognition of unions and the company's signing of the Bangladesh Accord, an agreement that helps ensure the safety of garment workers.
news week has reached out to Amazon's media office and the Make Amazon Pay coalition for comment.
https://www.newsweek.com/bernie-sanders-calls-out-amazon-bezos-black-friday-message-workers-1762449 Bernie Sanders Calls Out Amazon and Bezos in Black Friday Message to Workers