Bernie Sanders draws a red line for funding Israel
Senator Bernie Sanders has expressed his support for US aid to Israel while demanding that the funds not be used to kill innocent Gazans.
The militant Islamist group Hamas launched a surprise attack on Israel on October 7, marking the start of the deadliest Israeli-Palestinian conflict ever. Israeli officials said over 1,400 people had been killed in Israel as of Monday, most of them during the initial attack. after to the Associated Press. According to authorities there, more than 8,300 people were killed in Gaza.
As the death toll rose as Israel expanded its ground operations in Gaza over the weekend, criticism of the killing of civilians in the territory has increased, particularly among progressive forces. Approval of an expected new US aid package for Israel is progressing slowly amid partisan politics in Washington, DC
Sanders, a progressive independent who ran two campaigns for the Democratic presidential nomination, on Monday called on President Joe Biden and Congress to "make it clear" to Israel that any aid it receives from the U.S. will not be used to kill civilians can be used in Gaza. The Jewish senator also stressed that Israel has the right to "destroy Hamas terrorism."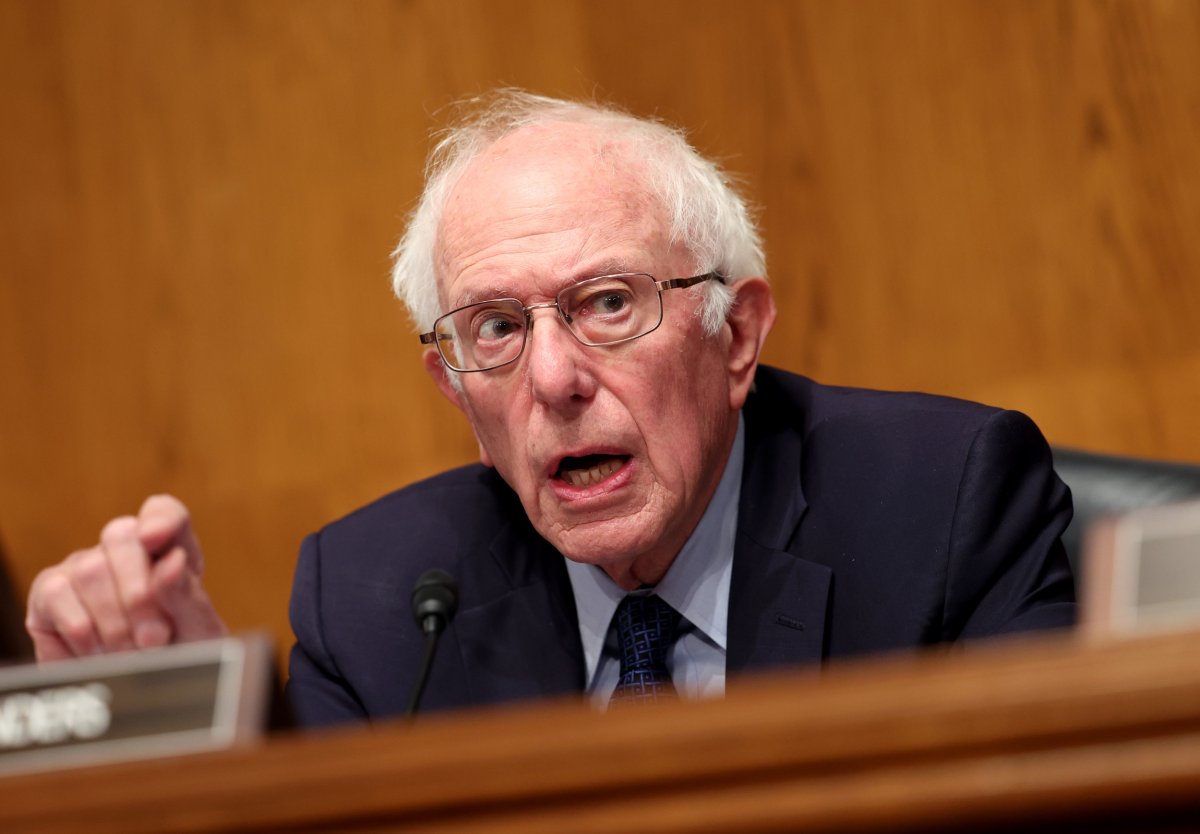 "The United States provides Israel with $3.8 billion every year," Sanders said wrote on X, formerly Twitter. "The Biden administration and Congress must make it clear. Israel has the right to defend itself and destroy Hamas terrorism, but it does not have the right to use US dollars to kill thousands of innocent men, women and children in Gaza."
Newsweek emailed the White House and the Israeli Embassy in Washington, DC on Monday seeking comment.
In one opinion Sanders last week called for a "humanitarian pause" in the conflict, saying that "the American people have a right to know" whether additional U.S. aid to Israel "will be used to defend Israel or to invade and occupy." ."
"I have serious concerns about what this invasion and possible occupation of Gaza will mean, both in terms of the long-term security of Israel and the well-being of the Palestinian residents of the Gaza Strip," Sanders said.
The senator also raised concerns that Israel was waging an "indiscriminate war" against civilians in Gaza, calling for a pause and arguing that not enough was being done to address the "growing humanitarian catastrophe."
"Killing innocent Palestinian women and children in Gaza will not bring back to life the innocent Israeli women and children who were killed," Sanders said. "It will only make a terrible situation worse and more intractable."
"Innocent Palestinians also have a right to life, security and peace," he added. "Hamas is an authoritarian organization that does not necessarily represent a broad section of the Palestinian people, and we must not equate all Palestinians with this terrorist organization."
Although Sanders expressed support for Palestinian civilians, he has not been immune to criticism from progressives and others who call for a ceasefire rather than a humanitarian pause.
Hundreds of former employees of Sanders' presidential campaign sent an open statement letter to the senator who asked him last week to introduce a ceasefire bill to the Senate.
"We call on you to make clear what this crisis is about politically, morally and strategically," the former employees wrote. "You must, as always, stand up vigorously against war and bombs and for peace, freedom and justice."
While the Biden administration and most Democrats and Republicans in Congress continue to oppose calls for a ceasefire, polls suggest a large majority of Americans support U.S. lawmakers demanding an end to the violence.
A poll released earlier this month by the progressive firm Data for Progress found that 66 percent of Americans "strongly agree" or "somewhat agree" that the U.S. is using its "close diplomatic ties with Israel" to "call for a ceasefire and a "Abolition" should be demanded. Escalation of violence in Gaza.
Support for a ceasefire was across the political spectrum: 80 percent of Democrats, 56 percent of Republicans and 57 percent of independents supported the move, according to the poll.
Unusual knowledge
Newsweek strives to challenge conventional wisdom and find connections in the search for common ground.
Newsweek strives to challenge conventional wisdom and find connections in the search for common ground.