Best Clint Eastwood Westerns, Ranked
When Clint Eastwood first debuted on the Western television series Rawhide in 1959, that was only the beginning of his prolific career. Rawhide was where he first charmed domestic audiences. When Sergio Leone cast Eastwood as The Man with No Name, the lead character of the Dollars Trilogy (also known as The Man with No Name Trilogy), he became an international icon and a symbol of the cinematic American frontier.
Updated May 16, 2023: For both Clint Eastwood and Western fans, this article has been updated by Gaurav Krishnan with even more titles to showcase the legendary actors' impressive career.
The Dollars Trilogyalso marked the global emergence of Spaghetti Westerns, which was a European-based movement. These were films often dubbed in Italian but set in the American West. When Sergio Leone released the Dollars Trilogy, Eastwood's performance helped create new mythologies around what it meant to be an American during this period, setting new standards for depictions of masculinity. The Man With No Name was Eastwood's first leading role in a feature film, but it certainly wasn't his last. Despite starring in many different genres, Eastwood has often returned to the Western and is the actor most commonly associated with the genre other than John Wayne. The Western genre defined his career, made gave him his most iconic character, and won him an Oscar. Without further ado, here are the best Clint Eastwood Westerns, ranked.
17
Star in the Dust (1956)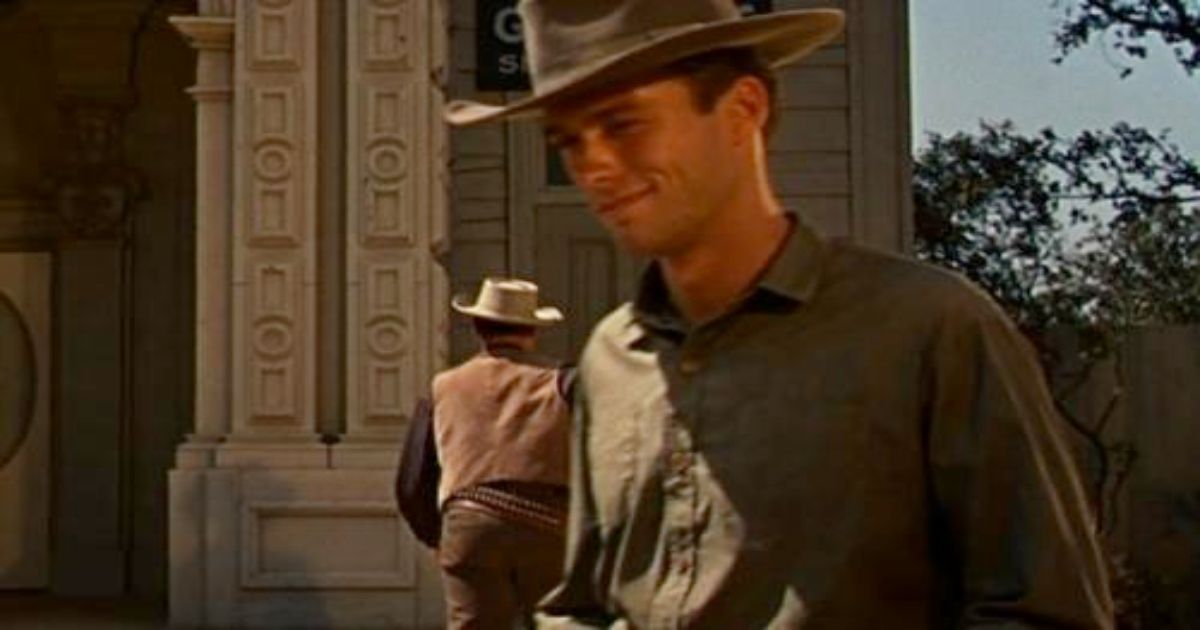 Star in the Dust is a Western from 1956 in which Clint Eastwood played a very small role, and it's one of his first appearances in a Hollywood film. The movie tells the story of a Sheriff in the western town of Gunlock who has to battle with farmers and ranchers over the intended hanging of a hired killer. Clint Eastwood plays a tiny part, with very little screen time, as Tom, a ranch head. Despite playing a very short part, he showcases his typical charismatic on-screen persona and trademark grin, and it's one of the first few roles he would play in his fledgling years before becoming a widely revered star.
16
The First Traveling Saleslady (1956)
Much akin to Star In The Dust, The First Traveling Saleslady is a Western comedy in which Clint Eastwood featured again in a small on-screen role. The story follows a businesswoman named Rose Gillray(Ginger Rogers), whose corset company goes bust, and she ends up having to repay several debts. She subsequently heads west along with her companion Molly(Carol Channing) to try and capitalize on Texas' need for barbed wire, and the story follows their journey.
Related: These Are the Best Non-Western Clint Eastwood Movies of the Last 30 Years
Clint Eastwood plays the role of Lt. Jack Rice, a rancher (again). It's another bit part role where he's mainly tasked with smiling for the audience and the lead women characters with very minimal dialogues to deliver. However, it's a rare on-screen casting of Eastwood and Ginger Rogers starring in a film together.
15
Paint Your Wagon (1969)
What is perhaps Eastwood's strangest film, Paint Your Wagon, is an oddball musical Western that turns the genre's tight-lipped stoicism on its head. If you ever wanted to see Eastwood in a lighthearted take on the lawlessness of the American Old West, this is the movie for you. He stars opposite Lee Marvin and Jean Seberg as Sylvester "Pardner" Newel (and does his own singing, to boot). The film is particularly interesting for using the California "gold rush" as a historical backdrop. Check it out if the other Westerns on this list are a bit too violent for your liking.
14
Two Mules for Sister Sara (1970)
Two Mules for Sister Sara isn't the most well-known Clint Eastwood movie, but it still managed to captivate many fans of the genre. Set directly after the American Civil War, Eastwood stars as a soldier whose unlikely sidekick, a nun, isn't what she seems to be. Reminiscent of the storylines seen in old Hollywood movies, Eastwood breaks free of the constraints imposed in his previous roles and is no longer a lone cowboy that serves as an antihero.
13
Ambush at Cimarron Pass (1958)
Clint Eastwood plays Keith Williams, a swashbuckling ex-Confederate in Ambush At Cimarron Pass, a film directed by Jodie Copelan. Although the film did underwhelm, it's widely regarded as his big break in Hollywood in a somewhat major role. The plot centers around an Army patrol unit who have to team up with a band of former Confederates to safely carry their shipment of rifles through Apache territory to a fort while the Indians attack and attempt to steal the rifles from the group. It's a film that showcased Clint Eastwood's acting prowess and contrived to be a stepping stone in his career for his next major role as Rowdy Yates in the TV show Rawhide, which followed a year later.
12
Joe Kidd (1972)
Directed by John Sturges, Joe Kidd is about a former bounty hunter named Joe Kidd(Clint Eastwood) who owns a ranch in New Mexico and then proceeds to help a notorious wealthy landowner Frank Harlan(Robert Duvall), track down a Mexican revolutionary after he learns that the group roughed up one of the workers on his ranch.
The film itself is a Revisionist Western with slight political underpinnings that reflect on the outlaw played by Eastwood, as it keeps audiences guessing as to where his loyalties lie. It's a film in which Eastwood puts in a memorable performance, although it's rated only 6.4/10 on IMdB and with an audience score of 54% on Rotten Tomatoes, suggesting that it wasn't one of the best films in his longstanding career. However, it did gross $5.8 million in 1972, making it one of the most popular Westerns at the time.
11
Cry Macho (2021)
Clint Eastwood saddles up for his first Western since 1992's Unforgiven. Based on Richard Nash's 1975 novel of the same name, Cry Macho may not be your typical Clint Eastwood film, but it is a modern-day Western with much in common with similar films released in the late 2010s like Hell or Highwater and Logan. When a former rodeo star and washed-up horse breeder is tasked with saving his ex-bosses son from his alcoholic mother, the pair form an unlikely bond on their journey back home. Cry Macho is ostensibly a tale of redemption for Mike Milo (Eastwood), as he helps forge a second chance for Rafa (Eduardo Minett) by teaching him how to be a good man.
10
Hang 'Em High (1968)
Fresh off his time in the Dollars Trilogy, Eastwood picked up this role to play an innocent man who is almost lynched at the film's beginning. A glimpse into a period in American history where it was dangerous to be a marshal, Hang 'Em High is a classic revenge story. This revisionist Western is in the vein of the Italian Westerns Eastwood previously starred in, one that would be familiar to those who have seen his previous work. Hang 'Em High was also the first film produced by Eastwood's production company: The Malpaso Company.
9
For a Few Dollars More (1965)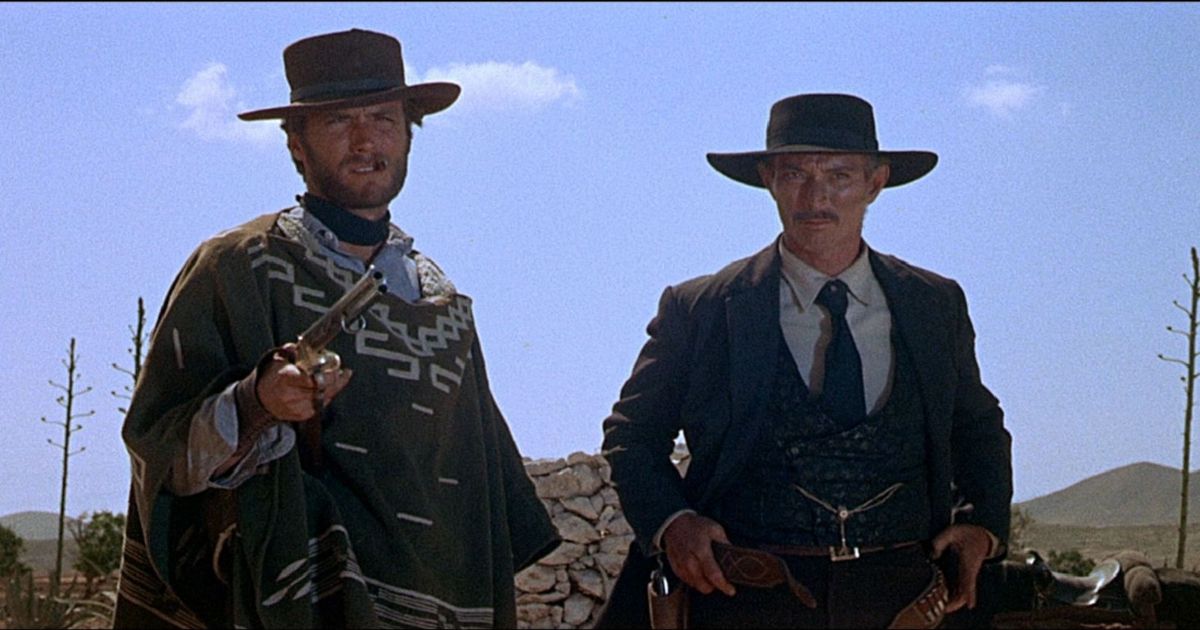 For a Few Dollars More is the second part of the Dollars Trilogy, the popular trilogy that launched Eastwood's career globally. Reliant on the tropes that have appeared in Western movies since the genre was created, it does run into clichés at times. However, the villain of the film is absolutely wicked, a force that The Man With No Name must confront again and again as the movie coils towards its violent climax. Historically, the film also presented a shift in how bounty hunters were perceived; once abhorred, they were now depicted as heroic on the big screen.
8
Honkytonk Man (1982)
Clint Eastwood is the complete package. While best known for his traditional films, Eastwood has been in quite a few musicals, too. In Honkytonk Man, he plays a singer dying of tuberculosis, traveling to Nashville with his nephew. His dream is to become a famous singer, but with the Great Depression ravaged the nation, it seems almost impossible. It's a laid-back movie, quite sweet in tone, and Eastwood and his son Scott play the main roles.
7
The Beguiled (1971)
Clint Eastwood made five films with the great director Don Siegel, including Dirty Harry and Escape From Alcatraz, but The Beguiled often goes overlooked (at least until it was remade recently by director Sofia Coppola). A gothic, melodramatic Western unlike any other, The Beguiled perfectly manifests a consistent fear and insecurity in both Eastwood and Siegel. Eastwood, of course, credited the commercial failure of the film to him being "emasculated" in it, but that's precisely what makes it so interesting.
The Beguiled was a critical success overseas and has been recently reevaluated as a strange, baroque deconstruction of masculinity in the Wild West. The film follows the wounded Corporal John 'McBee' McBurney during the Civil War when he is brought into the Miss Martha Farnsworth Seminary for Young Ladies to recover. He's a Union soldier stuck in Mississippi, surrounded by repressed women and girls, and the film becomes a psychosexual nightmare as suspicions, jealousies, and lust boil over into violence.
6
High Plains Drifter (1973)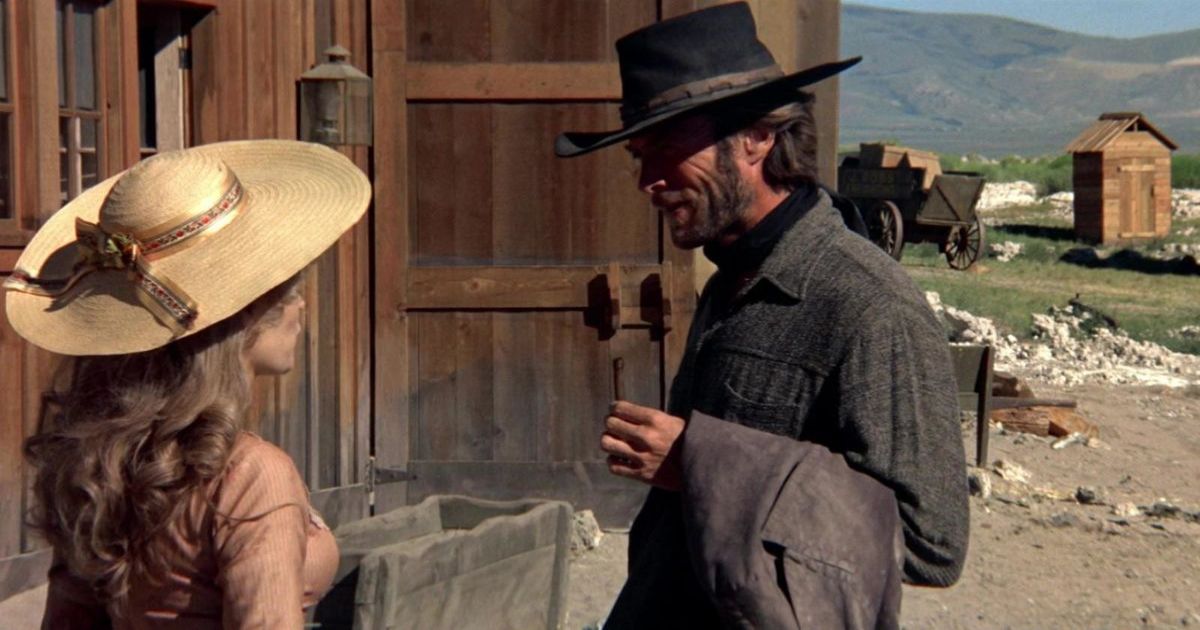 High Plains Drifter, directed by Eastwood himself, recounts the tale of a mysterious nameless drifter who coasts into a small mining town. The drifter is contracted by the town to protect them from a gang of ruffians soon to be released from prison. Though he accepts the mission, he has an ulterior motive: he has come to settle an old score. High Plains Drifter has been praised for stepping outside the box of Eastwood's typical westerns, as he is not playing an antihero protagonist so much as a downright villain. It's a surprisingly dark film that also features a memorable performance from Verna Bloom.
5
The Outlaw Josey Wales (1976)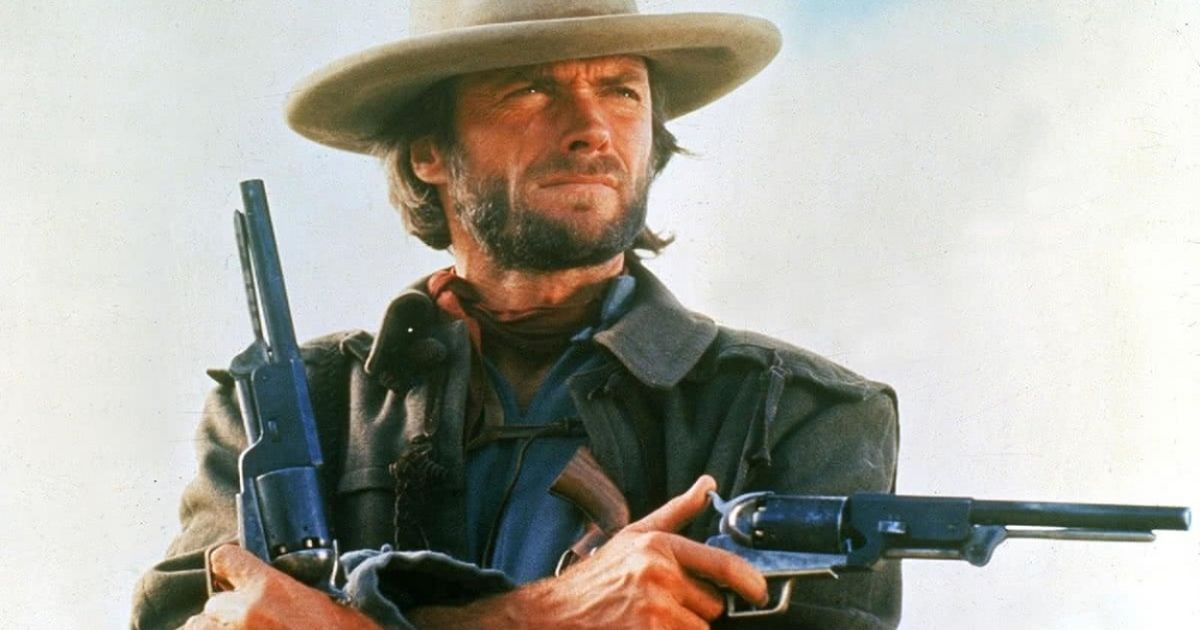 In The Outlaw Josey Wales, Eastwood directs and plays the title role. Wales is, as the name of the movie tells us, an outlaw, one who embarks on a fiery revenge quest after his wife and son are murdered by a brutal, pro-Union militia. Wales's trail of vengeance eventually catches up with him when a $5,000 bounty gets placed on his head. This film is one of Eastwood's best American productions and an excellent example of his skill as a burgeoning director.
4
Pale Rider (1985)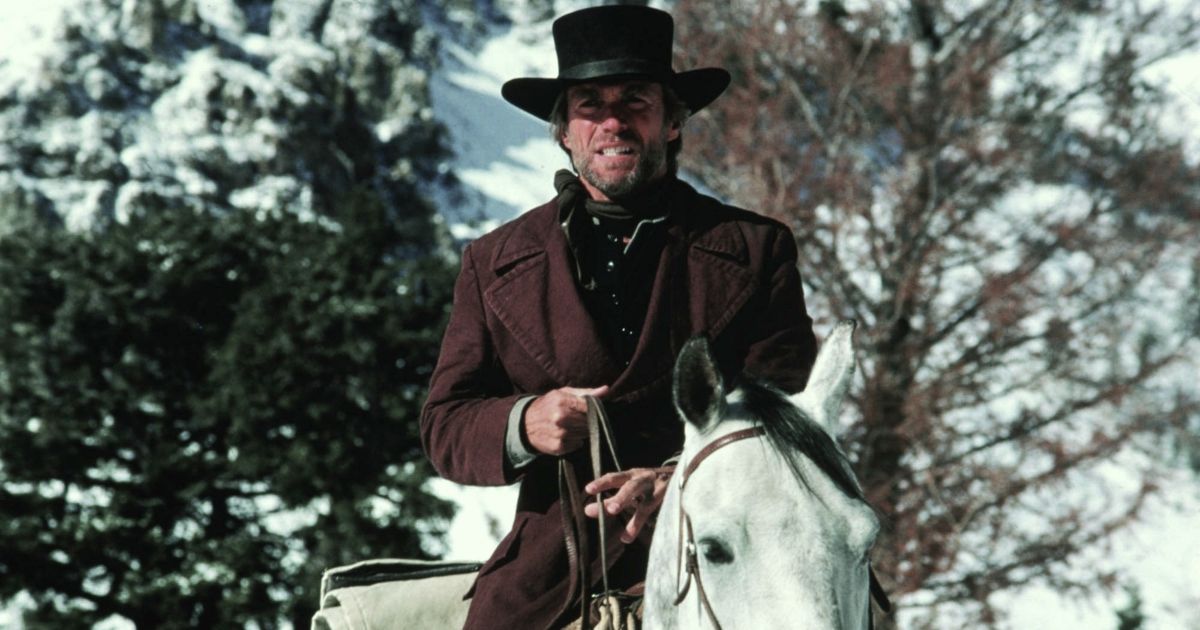 Released in 1985, Pale Rider is a revisionist Western film that nods to the traditions of the genre. At the time, it seemed like the Western movies that were once dearly loved were on the decline and had instead been eclipsed by the popularity of crime and thriller movies. However, this great '80s Western proved that there was still gold to mine from the genre, and it was a big hit at the box office.
Related: Actors Who Became Great Directors
Clint Eastwood starred in a role where he seemed to be almost something divine, like Death, which is a nod to the title's reference to the Four Horsemen of the Apocalypse. Eastwood was involved in the film as an actor, producer, and director. Pale Rider received a glowing review from Roger Ebert.
3
A Fistful of Dollars (1964)
The first movie in the Dollars Trilogy sets the tone for what's to come, brilliantly establishing the main character, and is a classic demonstration of Leone's visual style. With close-up shots sprinkled throughout the narrative, the character's facial expressions and slight movements indicate emotional states without recourse to language.
A Fistful of Dollarstook direct inspiration from the movie Yojimbo by Japanese auteur Akira Kurosawa, which led to the film being tied up in litigation for three years before it could be released to the public. Kurosawa's lawsuit was settled out of court. A Fistful of Dollars is now considered an unofficial remake of Kurosawa's Yojimbo but with an American setting and an Italian director. It forged the way for a new heroic type in the Western genre, one that blurs the lines between morality and selfishness.
2
Unforgiven (1992)
By 1992, Clint Eastwood had found his voice as both a director and an actor. Unforgiven is an homage to his mentors: Leone and Siegel, directors who had previously mentored him. With Unforgiven, he directed what is widely regarded as the best Western movie of all time. The film is notable for the way it shows its characters living in a moral grey area: a world in which people aren't bound by strict ethical and social codes. Unforgiven became the third Western film to win Best Picture at the Academy Awards and was later added to the National Film Registry. It also inspired a Japanese Samurai remake in 2012 starring Ken Watanabe.
1
The Good, the Bad, and the Ugly (1966)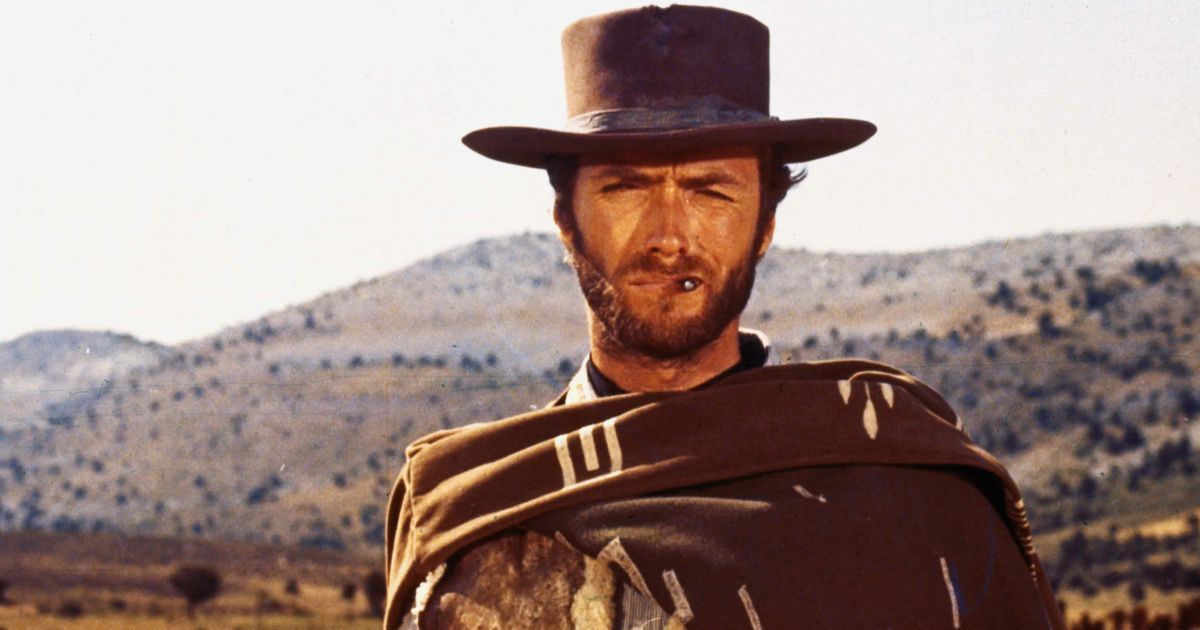 The Good, the Bad, and the Ugly is the best-known film in the Dollars Trilogy. There's a pretty good reason for that. The cinematography builds up the suspense in Leone's classic style, while the soundtrack adds the perfect ambiance. The film is best known for its tense, stand-off finale, but it has plenty of shootouts and trick shots throughout to keep the viewer entertained. The main characters are all antiheroes, leading viewers to decide for themselves who is right and who is wrong.
It's an immersive experience, one hard to look away from. Throughout the process of making the movie, Eastwood would have minimal contact with Leone, but somehow everything came together perfectly, from the brilliant cinematography, Ennio Morricone score, stark performances, and epic scope. It's a masterful film and the best Western Eastwood ever starred in.