Best John Hughes Movies, Ranked
For decades, John Hughes wrote, directed, and produced films that warmed our hearts and had us laughing until we cried. He was a master storyteller who could grasp the persona of the everyday person — something that many filmmakers cannot achieve. Although Hughes only directed eight films in total, he wrote far more screenplays that have become staples in many film collections. He had a unique comedic style that both adults and children can enjoy. At the same time, he defined a generation of teenagers by introducing us to the Brat Pack who starred in timeless classics like The Breakfast Club and Pretty In Pink.
Hughes was born in 1950, in Lansing, Michigan, but moved to the Chicago suburbs with his family. From a very young age, Hughes had a vast love and knowledge of films. After dropping out of college, Hughes began writing and selling jokes to comedians such as Rodney Dangerfield and Joan Rivers. Hughes landed a job at National Lampoon's magazine, where he wrote his first credited screenplay, National Lampoon's Class Reunion (1982).
He continued writing films including National Lampoon's Vacation, based on his actual childhood experiences and eventually made his directorial debut with Sixteen Candles (1984). His keen sense of teenage rebellion and family values has created films that resonate with millions. Unfortunately, Hughes passed away in 2009, but his legacy lives on through his movies. Let's look at some of his best movies, ranked.
Updated May 19, 2023: If you are here for John Hughes and all of his outstanding work, you'll be pleased to know this article has been updated with additional content and entries by Darren Gigool.
14
101 Dalmatians (1996, writer/producer)
Based on the captivating 1961 animated show of the same name, this film is one of the most loved and nostalgic live-action Disney adaptations ever. 101 Dalmatians, is a canvas where John Hughes exhibited his remarkable skills as a writer and producer. This film infuses life into the captivating yet heartwarming narrative of Pongo and Perdita, two Dalmatians tasked with the mission of rescuing their kidnapped offspring from the notoriously fur-obsessed villainess, Cruella de Vil. Hughes, distinguished for his talent in harmonizing humor and emotional sentiments, succeeded in maintaining the original shows' allure while incorporating a modern, refreshing charm.
At the film's core stands Glenn Close's portrayal of Cruella De Vil. The flamboyant, eccentric villain was brought to life by Close's impeccable performance, while the renowned "Twilight Bark" scene — a communication network of dogs across London sharing news of the abducted puppies — perfectly embodies the film's mix of humor, adventure, and heartfelt emotion.
13
National Lampoon's Christmas Vacation (1989, writer/producer)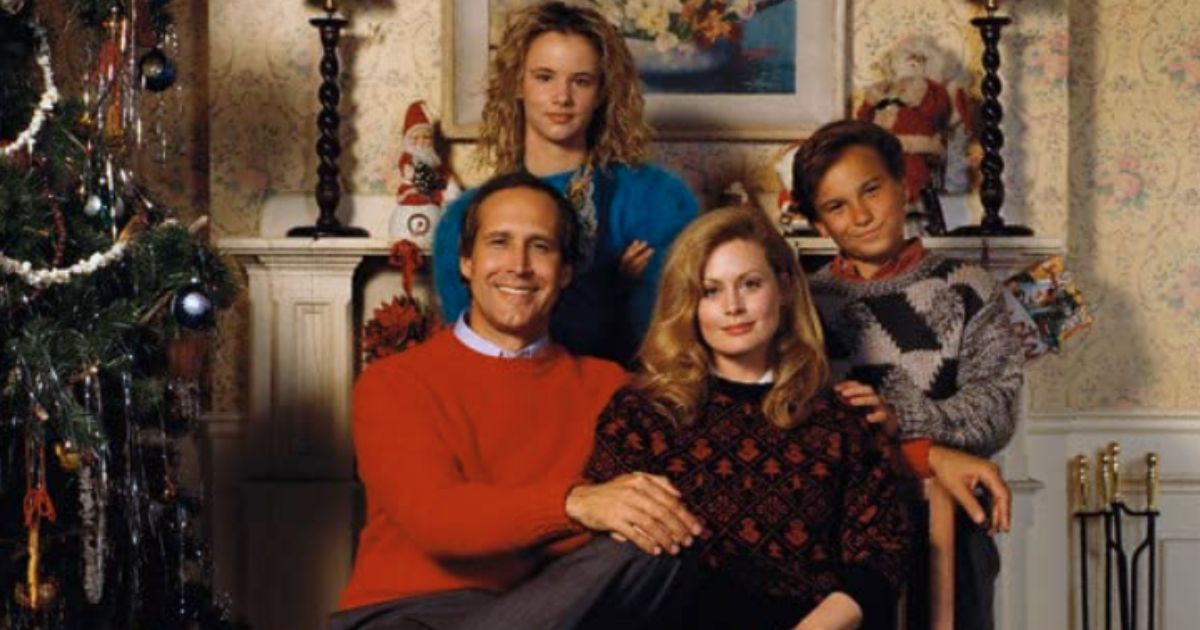 National Lampoon's Christmas Vacation exists as a sidesplitting rollercoaster journey that trails the Griswold family's tumultuous endeavors to celebrate a flawless Christmas. The comedic missteps, festive errors, and the touching finale experienced by the Griswolds in their pursuit of holiday joy are animated by Hughes' ingenious writing.
The witty, one-liner-filled dialogue penned by Hughes, along with the ridiculous scenarios he devises, constitute the heart of the film's perpetual humor. From a Christmas tree that's too massive for the living room to a disastrous feast, to an unforeseen drop-in from cousin Eddie, Hughes' arc for each character instills a unique charm that has transformed this film into an adored holiday tradition.
Christmas Vacation has solidified its position as a holiday staple, majorly due to Hughes' unforgettable characters and situational humor. The movie's lasting charm serves as proof of its influence, as it continues to deliver laughter and warmth to audiences, preserving the spirit of the tumultuous yet affectionate Griswold family Christmas for generations.
12
Pretty in Pink (1986, writer)
Astonishing in its candor, Pretty in Pink, a 1986 cinematic marvel, stands as a pillar in John Hughes's illustrious career, with Hughes coming up with an epic script for the movie. The narrative centers around Andie Walsh, a humble high school girl hailing from the less prosperous end of the town, masterfully portrayed by Molly Ringwald. She wrestles with the convoluted matters of love and camaraderie alongside her best friend Duckie, a role adopted by Jon Cryer, and her affluent romantic interest Blane, brought to life by Andrew McCarthy. The crux of the story revolves around their disparate social strata and ensuing conflict.
Hughes's genius is evident in his compelling depiction of adolescent distress and socioeconomic divergence, with Pretty in Pink showcasing this adeptly. Hughes delves into the emotional chaos frequently associated with teenage years, solidifying the film's status as a genuine portrayal of youthful existence and social discrepancies. Pretty in Pink has left an indelible imprint on popular culture and the adolescent film genre since it first graced the screen. The film's insightful examination of social hierarchy, companionship, and unreturned love has been an inspiration for numerous cinematic pieces, shaping the narrative architecture of many teen dramas.
11
Curly Sue (1991, writer/director/producer)
This 1991 comedy was written, directed, and produced by Hughes. Curly Sue would end up being the last film that Hughes would write and direct himself before his death in 2009. The film follows Bill Dancer (James Belushi) and his young companion Curly Sue (Alisan Porter). The two are endearing homeless con artists who scam others, so they can eat. After the duo attempts to con a rich divorce lawyer named Grey Ellison (Kelly Lynch), their lives are changed and Dancer must decide if he is the right person to be looking after Sue.
Despite receiving mostly negative reviews from critics, Curly Sue is charming, heartfelt, and showcases an adorable and charismatic performance from Porter. The film also marked Steve Carell's feature film debut.
10
She's Having A Baby (1988, writer/director/producer)
The 1988 romantic comedy She's Having A Baby stars Kevin Bacon and Elizabeth McGovern as a newlywed couple navigating married life and pregnancy while trying to live up to their parent's expectations. The movie was filmed and takes place in Chicago, similar to many of Hughes's films and screenplays. It's common for filmmakers to base their films in their hometowns and Hughes is no exception.
Related: Best Movies About Parenthood, Ranked
The film received mixed reviews from critics but the performances from Bacon and McGovern were praised. Hughes has stated that this was a very personal film for him and the credits even billed Hughes's wife as "inspiration." The film's cast also includes Alec Baldwin, Holland Taylor, and William Windom. 
9
Weird Science (1985, writer/director)
The 1985 teen comedy Weird Science tells the story of two nerdy teens (Anthony Michael Hall and Ilan Mitchell-Smith) who use a computer program to create their dream woman, Lisa (Kelly LeBrock). Chaos and silliness ensue as the two teens are continuously put into situations where they have to act like men. The film was quite successful when it premiered and received generally positive reviews. Since then, Weird Science has earned status as a cult classic and even spawned a '90s television series of the same name. This goofy teen comedy is perfect for anybody looking for some laughs or 1980s nostalgia.
8
Some Kind of Wonderful (1987, writer/producer)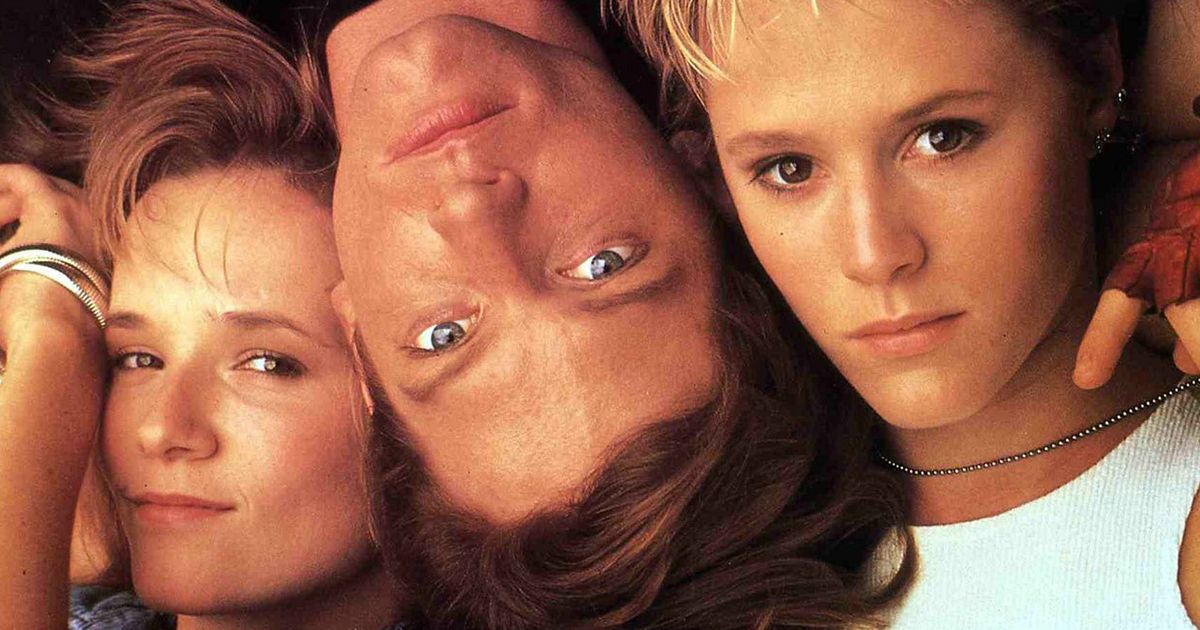 This 1987 romantic drama, produced and written by Hughes and directed by Howard Deutch, is another excellent look at adolescence. In a much-improved interpretation of Hughes' and Deutch's Pretty in Pink, this film follows an outsider (Eric Stoltz) who has a crush on the school sexpot (Lea Thompson), ignoring his best female friend (Mary Stuart Masterson) who really cares for him. Some Kind of Wonderful is an underrated teen classic about learning to grow. It is lovely and sweet.
7
Uncle Buck (1989, writer/director/producer)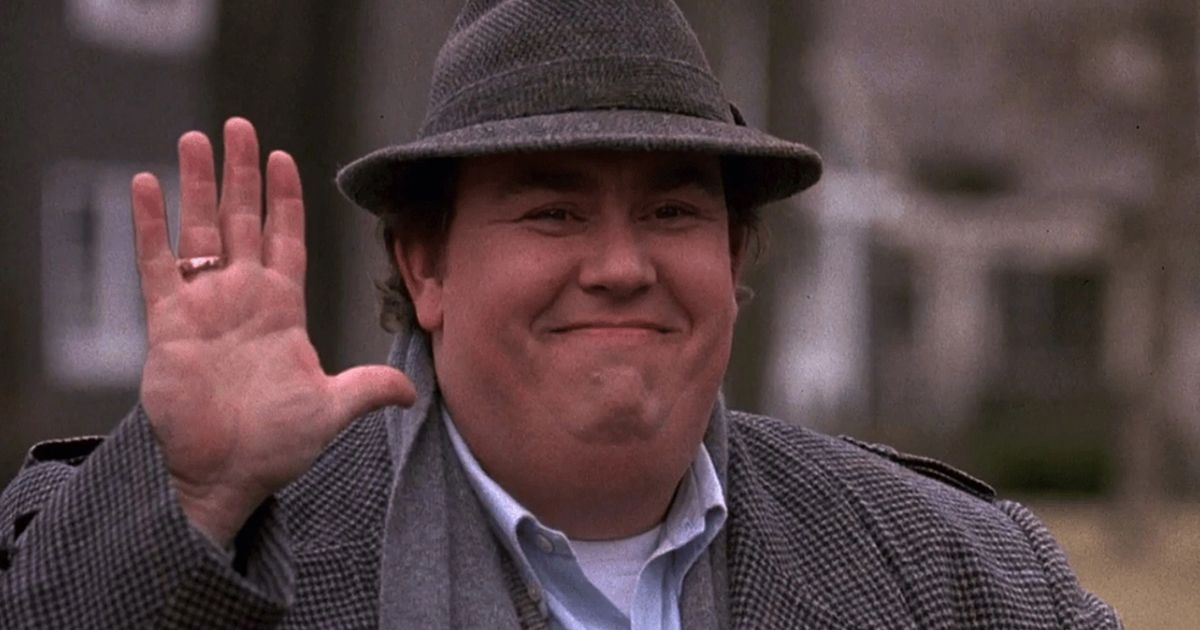 This hilarious and heartfelt classic showcases one of John Candy's greatest performances of his career. Uncle Buck follows Buck Russell (John Candy), an underachiever who has to look after his brother's children after a family emergency. Through hilarious hi-jinks, Buck learns to love his nieces and nephew and by the end, he has grown a lot as a person. The film introduced the world to Macaulay Culkin who plays Buck's adorable nephew, Miles. One scene in particular, while Miles is interrogating Buck's girlfriend through the front door, inspired Hughes to write the screenplay for Home Alone.
6
Home Alone (1990, writer/producer)
In America's most popular Christmas movie, Hughes gives an eight-year-old troublemaker (Macaulay Culkin as Kevin McCallister) the most interesting scenario, leaving him home alone during the holidays. Hughes told Time that the idea of the 1990 classic Home Alone sprang from a small domestic problem, saying, "I was going away on vacation and making a list of everything I didn't want to forget. I thought, 'Well, I'd better not forget my kids.' Then I thought, 'What if I left my 10-year-old son at home? What would he do?'" Well, now we know the answer.
5
Sixteen Candles (1984, writer/director)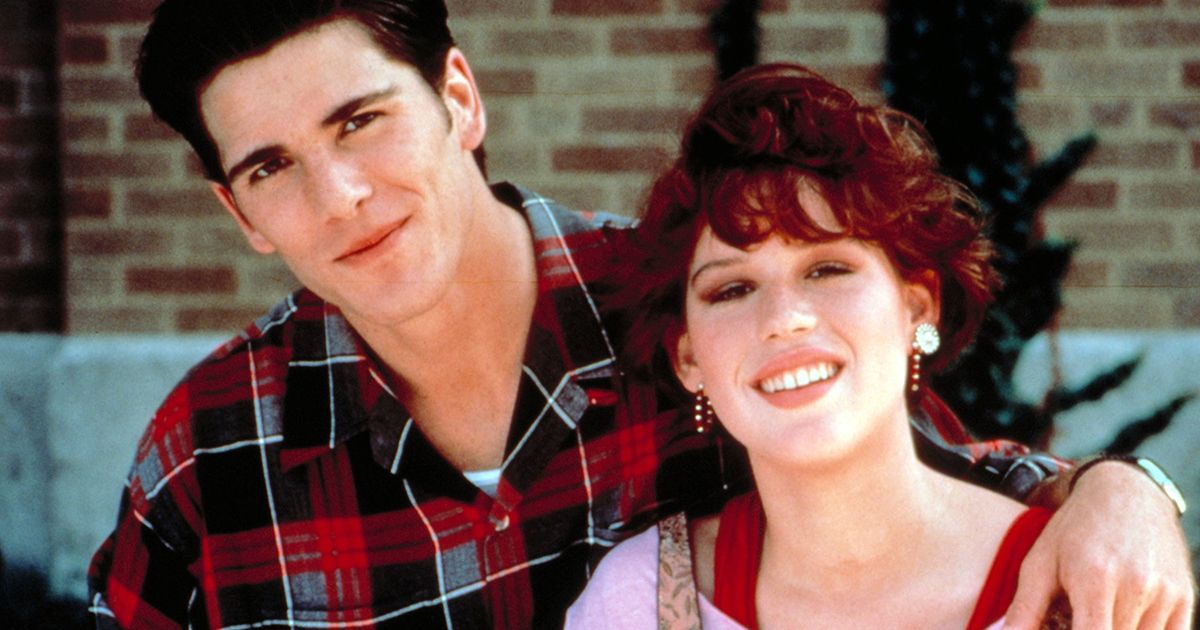 The coming-of-age teen comedy Sixteen Candles was John Hughes's feature film directing debut. The film stars the Brat Pack members Molly Ringwald and Anthony Michael Hall, and follows Samantha (Ringwald) as she navigates love, family, and friendship through a series of embarrassing events on her sixteenth birthday. The film was a box office success and is still beloved by audiences to this day.
Related: These 1980s Movies Had the Boldest '80s Fashion
Filled with memorable lines, hilarious scenes, and great performances, this is a go-to teen comedy that should be seen by all. The film also stars Michael Schoeffling, Justin Henry, and Gedde Watanabe.
4
National Lampoon's Vacation (1983, writer)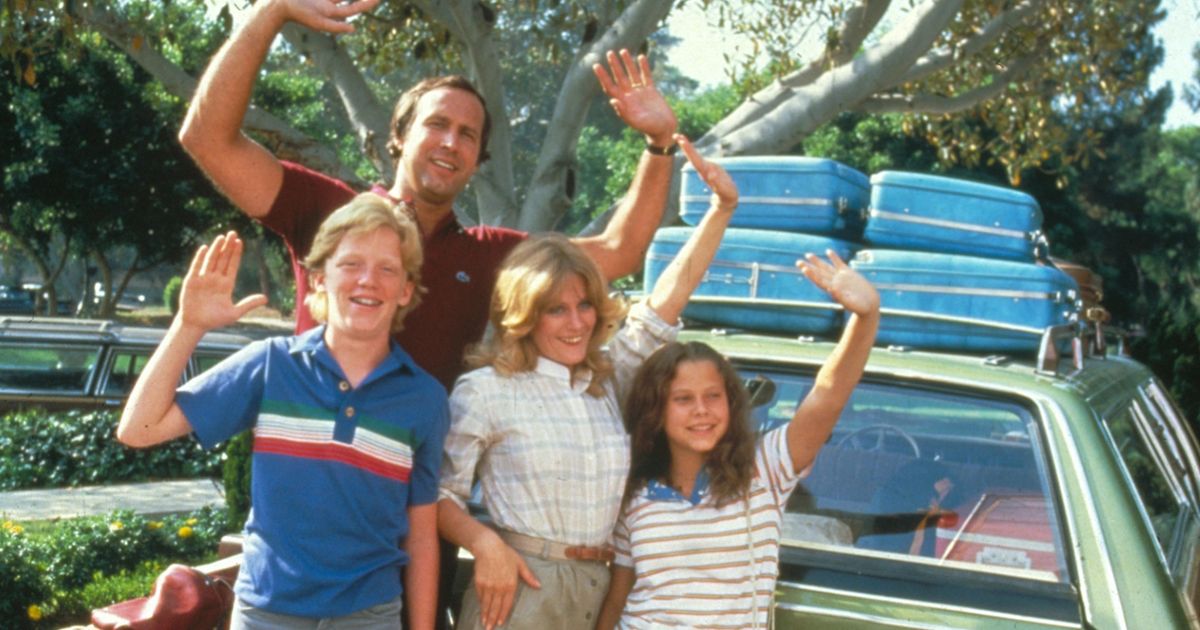 National Lampoon's Vacation has been described by Variety as "an enjoyable trip through familiar comedy landscapes" and garnered widespread acclaim from critics. This funny tale sees the Griswold family setting out on a road trip from the suburbs of Chicago to California's Walley World amusement park. A film with five sequels (European Vacation, Vegas Vacation, Christmas Vacation 2, and Vacation), National Lampoon's Vacation holds a 93% rating on Rotten Tomatoes. It is still a timeless comedy.
3
Ferris Bueller's Day Off (1986, writer/director/producer)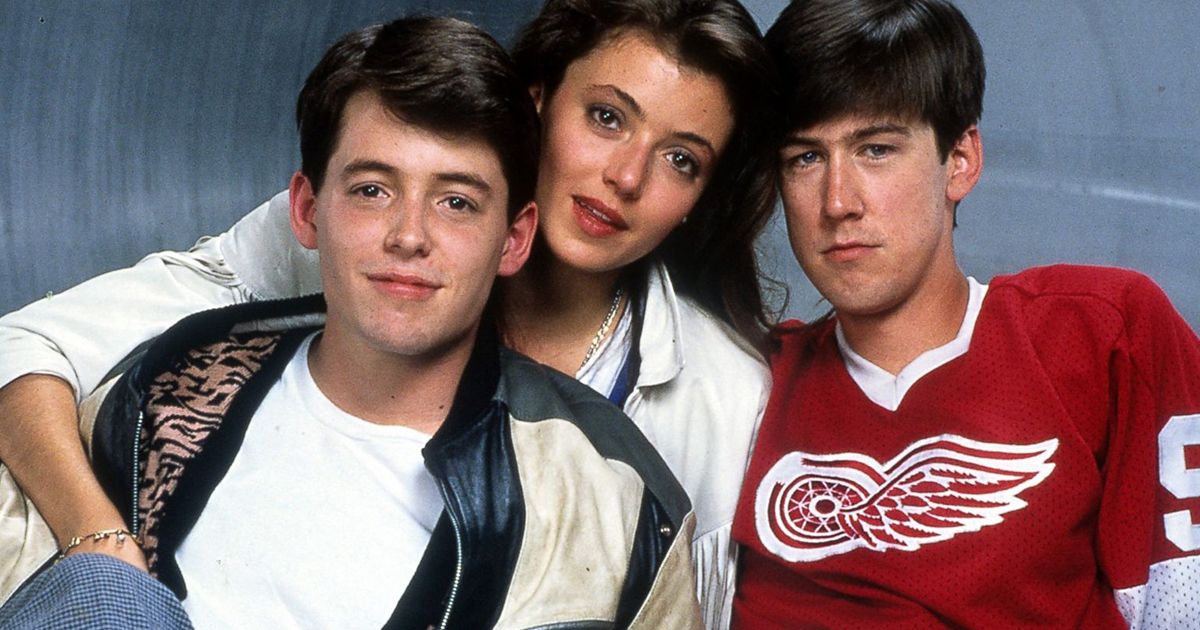 The 1986 classic Ferris Bueller's Day Off is the story of the charismatic and popular high school student Ferris (Matthew Broderick) who decides to play hooky from school with his best friend Cameron (Alan Ruck) and girlfriend Sloane (Mia Sara). Broderick shines in every scene proving that he is one of the greats. Through hilarious adventures, Bueller teaches us how to live life to the fullest.
The film was a box office success and is still re-watched by many. Jeffrey Jones plays Principal Ed Rooney, the film's antagonist, who is hunting down Bueller throughout the day. The film also stars Jennifer Grey as Ferris's sister and showcased a hilarious cameo from Charlie Sheen.
2
Planes, Trains, And Automobiles (1987, writer/director/producer)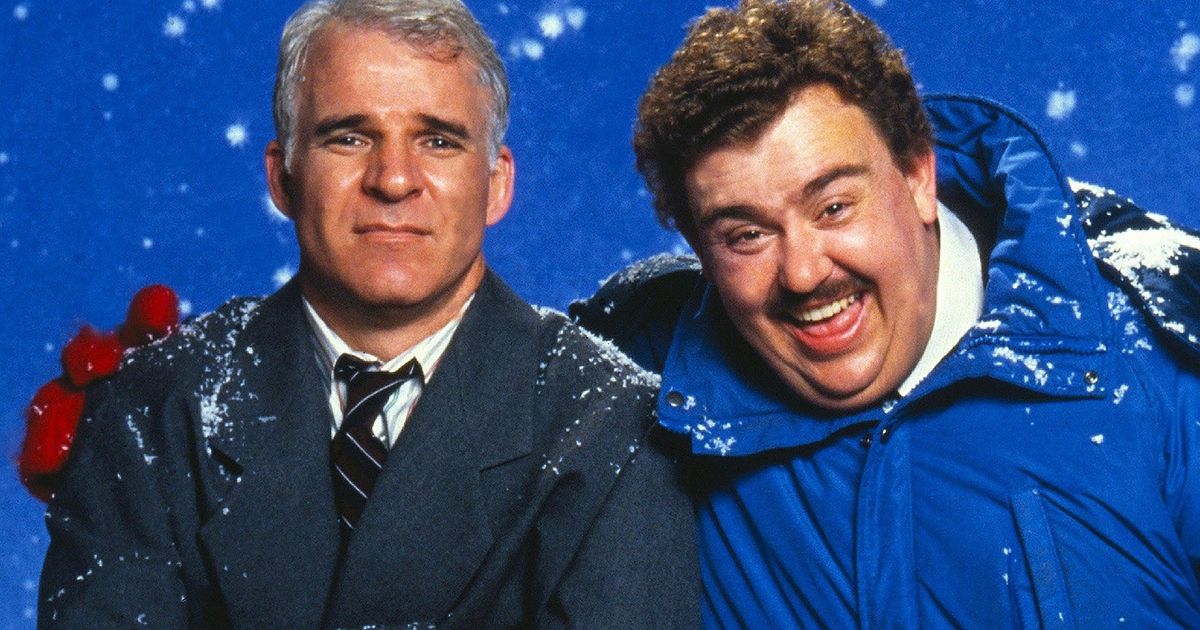 This 1987 comedy Planes, Trains, and Automobiles follows Neil Page (Steve Martin), an ad executive trying to get home to his family for Thanksgiving. He forms an unlikely friendship with a shower curtain ring salesman, Del Griffith, brilliantly played by John Candy. The two men are exact opposites, and they end up on a quest together through several hilarious disasters.
Related: Best Road Trip Movies, Ranked
It is an epic buddy road trip comedy that showcases the brilliance of Martin and Candy through their chemistry. The film is heartfelt, hilarious, and gives us a fantastic story of friendship through its memorable scenes.
1
The Breakfast Club (1985, writer/director/producer) 
Hughes reportedly wrote the screenplay for The Breakfast Club in under two days. The classic high school comedy introduced the world to the Brat Pack and tells the story of five high school students sentenced to a Saturday detention. Each character represents different high school cliques including a brain, a jock, a princess, a basket case, and a criminal. Throughout the day, the teens learn truths about each other, and they are all changed for the better. It is a classic '80s film that highlights the social pressures of high school and gives us a story of love, friendship, and redemption.