Best Korean Fantasy Dramas, Ranked
K-dramas have been a massive hit around the world for the past couple of years, elevating the small peninsula country to all-new heights in tandem with K-pop when it comes to global popular culture. Audiences cannot get enough of the characters, romances, and cultural touchstones introduced in these dramas, allowing people to learn more about Korean culture, customs, and history. Their impact is undeniable for tourism and general knowledge about South Korea, although some might develop romanticized notions about very real people and situations.
Updated August 29, 2023: If you love K-dramas, you'll be excited to know this list has been updated with additional content by Soniya Hinduja.
While historical and romance dramas have remained a staple on television networks and streaming, fantasy dramas have steadily been increasing in quality and popularity in the past decade. With the closing of the drama Alchemy of Souls in early 2023, there seems to be a bright future in the genre, showing how far these storylines can go with the tropes audiences are familiar with. These are the best Korean fantasy dramas released so far.
20
The Bride Of Habaek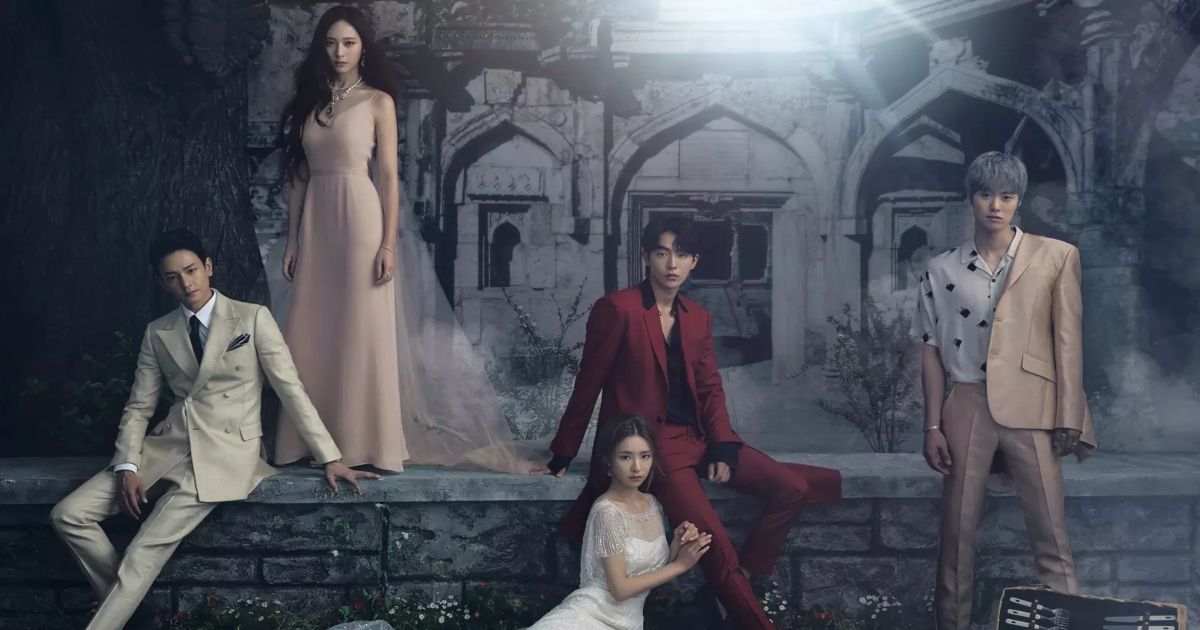 Magic, romance, jealousy, and mythos combine in this fantastical Korean drama starring Shin Se-kyung and Nam Joo-hyuk. When a reincarnated water god Ha Baek arrives in Seoul to find a human bride, things get chaotic. Yoon So Ah, whose family is sworn to serve Ha Baek, must not only carry the tremendous weight of her family practice but also oblige with Ha Baek, although reluctantly.
Ha Baek, on the other hand, must adapt to the modern world and win over his reluctant bride-to-be, make sure So Ah doesn't get too close to Hoo Ye, a CEO who is in love with her, and deal with the constant pursuit from Moo Ra, the goddess of Water Kingdom. With episodes that take time to focus on culture, romance, as well as fantasy, The Bride of Habaek is a treat. Moreover, the chemistry between the leads is delightful, never once diminishing to give the plot more weight. With its fresh comedic tone and enchanting premise, the series gives a modern spin to age-old myths.
19
Lovers Of The Red Sky
Lovers Of The Red Sky is a riveting fantasy drama, but it also immerses you in the history of Korean culture and how meaningful their artifacts and knowledge are. Kim Yoo-jung and Ahn Hyo-seop are beautiful as the main leads, the former playing Hong Cheon-Ki, a fiercely talented female painter who crosses paths with Ha Ram, the university's geography and astrology teacher. Their lives become interlinked despite their differences, and Ha Ram's inability to see.
Set during the Jaeson era, the drama brings history to life with exquisite costumes, lavish sets, and a wonderful chemistry between Yoo-jung and Hyo-seop. Moreover, the series' concept is very unique, which guides the viewers into a bittersweet journey filled with romance, historical figures, and harsh lessons about following one's destiny.
18
Mystic Pop-Up Bar
Do you know what the human heart and a magical pojangmacha (Korean outdoor drinking space) have in common? Well, they both take center stage in this beautiful drama. Starring Hwang Jung-eum and Yook Sung-jae, this whimsical drama is about a prickly woman banished from the afterlife. So now, she has opened a pop-up bar to help resolve their emotional baggage by visiting them in their dreams, with a charming part-timer by her side.
Based on the plot alone, you can tell just how dreamy and hilarious the series is. The ragtag duo of otherworldly duo consoles clients based on the grudges they hold, things they take interest in, as well as a unique tarot system designed just for the purpose. Although Weol-ju takes this as a business at first, once she gets to know her customers, she truly understands their hidden pains. Overall, Mystic Pop-Up Bar is a delightful fantasy comedy.
17
The Light In Your Eyes
With its fragile and fleeting commentary on life and its many sorrows, The Light In Your Eyes is a touching drama that will leave you reaching out for tissues every few minutes. As an inventive time-bending tale, its premise revolves around 25-year-old Kim Hye Ja who suddenly ages to a 70-year-old woman after using a mysterious watch the wrong way. The world she once knew has changed entirely, but she is determined to rewind everything and get back on track.
As she adjusts to her new reality where no friends or family recognise her, flashbacks gradually reveal memories, and a chance encounter with Lee Joon Ha reminds her of the connection they shared, how she's struggling to piece his life back together. The Light in Your Eyes genuinely considered how easily human bonds vanish. One flick of a wrist, and poof! People you thought would be around forever are gone, leaving you to figure things out by yourself.
16
The Uncanny Counter
Demon hunting gets a fascinating science-fiction makeover in The Uncanny Counter. One of the most exciting fantasy action dramas of recent times, it follows a group of demon hunters known as Counters living on Earth with the false identity of being mere workers at a noodle shop. Their incognito group gets a new member, So Moon, who also becomes the youngest of the lot. Their job is to ward off evil spirits who wish to restore themselves as permanent residents of Earth.
With each member having an eccentric personality and unique abilities to sniff out these disguised monsters, sending them back to hell is a staged romp you do not want to miss. The series balances its elements of melodrama with deadpan delivery and nail-biting action sequences. Neat visuals and effortless special effects only make all the mystic effects and backstories more immersive.
15
The King: Eternal Monarch
Lee Min-ho and Kim Go-eun star in The King: Eternal Monarch, a fantasy drama in which two parallel, but completely different, worlds collide. In one universe, the Kingdom of Korea still exists to this day. Lee Gon (Lee), the kingdom's Emperor, accidentally finds himself in the current reality. There, he meets a detective (Kim), who may be the key to uncovering the secrets behind his father's assassination.
As the two worlds continue to collide, romance and problems arise as characters continue to interact and discover the existence of an entirely different universe.
14
My Roommate is a Gumiho
In My Roommate is a Gumiho, the Korean mythical creature, the gumiho, or a nine-tailed fox, finds itself in the male lead. Shin Woo-yeo (portrayed by Jang Ki-yong) is almost a thousand years old, but his biggest dream actually is to become a human. A college professor decides to give a drunk girl a hand one day, and she swallows his sacred bead. If they're unable to get it out of her, she will die, and he will never become a human. Naturally, they decide to live together until they can figure out what to do next.
13
Doom at Your Service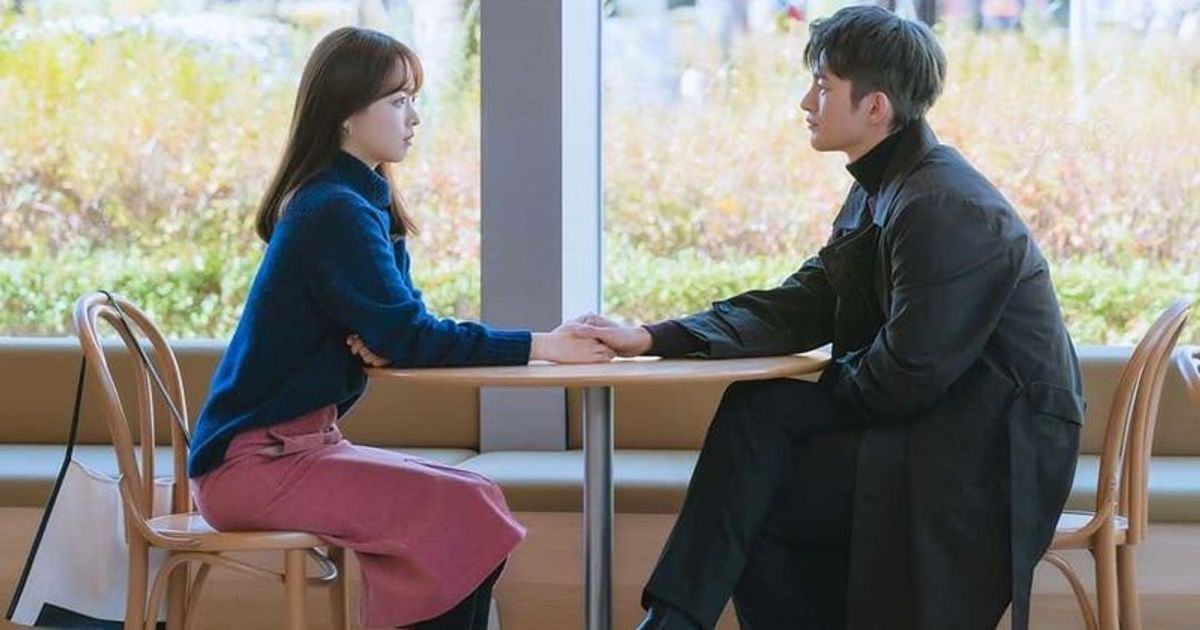 Released in 2021, Doom at Your Service features a relationship between the gods' messenger and a human. The human, Dong-kyung, is an editor at a web novel company when she discovers she's dying from an aggressive brain cancer. One night, after wishing upon a shooting star, she decides her wish is that the world, and everyone in it, will become doomed. Her wish is heard, and Myul Mang, a messenger of the gods that literally brings doom, enters a contract with her to make her wish come true.
12
Tale of the Nine Tailed
Lee Dong-wook, Jo Bo-ah, and Kim Bum star in Tale of the Nine Tailed, a story that shows what happens when the world of the gumiho and humans collide. Over the course of 16 episodes, a thousand-year-old gumiho is spotted on a mission by a human producer at a television station.
She follows him home and uncovers his secret, realizing he's not as human as she originally thought and gets caught up in a game between his brother and him. But, as it turns out, their fate was always meant to meet, and there's a lot more than what meets the eye when it comes to their relationship.
Related: 6 Korean Drama Masterpieces That Flopped in Korea
11
The Legend of the Blue Sea
One of the few mainstream Korean dramas to tackle the subject of mermaids, The Legend of the Blue Sea was a hit when it came out domestically and internationally. The story is inspired by a classic Korean tale, but with a modern twist: the main characters, who meet in modern-day Seoul, are reincarnations of two lovers from the Joseon-era Korea.
Now, in the contemporary era, a mermaid (Jun Ji-hyun) meets a con artist (Lee Min-ho) in Spain and follows him all the way back home to Korea. The series, which aired from 2016 to 2017, was one of the highest-rated of the seasons.
10
A Korean Odyssey
The infamous Hong Sisters, some of the most well-known writers of Korean dramas, came out with A Korean Odyssey in 2017. A girl is born with the ability to see ghosts and spirits, and when she grows up, she owns a company that basically buys haunted houses, exorcizes the spirits, and flips the place for a much larger profit. This catches the attention of immortals on the prowl, as well as those with supernatural powers. As demons close in on her and her powers, an unlikely romance appears.
A Korean Odyssey is loosely based on the Chinese Novel Journey to the West, although it takes place in the modern-day period.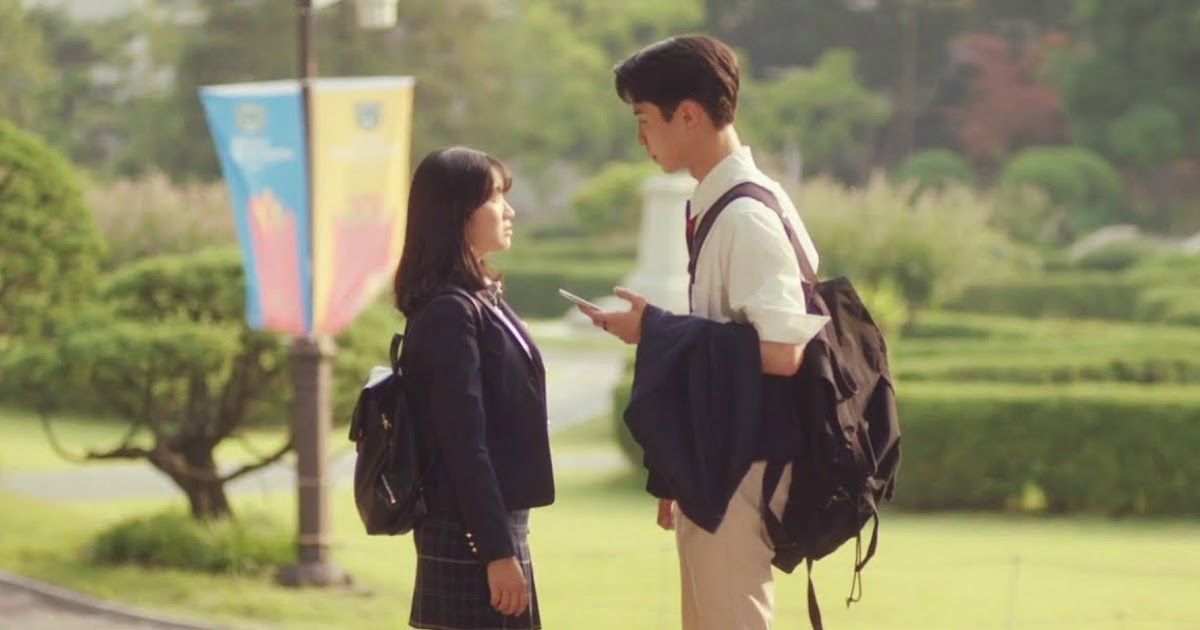 Based on the Korean Webtoon July Found By Chance, the series Extraordinary You tackles several tropes found in Korean dramas through different means. A high school student discovers the world she lives in is actually a Webtoon, and none of them actually exist.
When she realizes she's only a character who exists to be there, she decides it's time to change her fate and rewrite the story by herself. But when she meets a nameless student in her class, she starts to realize the consequences of what it means to rewrite a tale that wasn't hers to begin with.
8
Hotel Del Luna
Korean singer IU stars in Hotel Del Luna with Yeo Jin-goo. Written by the Hong Sisters, Hotel Del Luna takes place in a hotel of that name. It is a supernatural hotel where ghosts come if they have loose ends to wrap up in the world of the living, and it's run by the sinful Jang Man-wol (IU), who found the hotel tethered to her soul.
Twenty years before the series' start, a human promised his son to work at the hotel, and when the time came, he found himself forced to become the manager of Hotel Del Luna. As a result, his presence at the hotel will set off a series of events that cannot be reversed, changing his life forever.
7
W: Two Worlds
W: Two Worlds, also simply known as W, is currently being adapted for an American audience under the title Angel City for The CW. In this version, which is the original, a surgeon finds herself sucked into the webtoon her father makes while investigating his disappearance.
Related: Best Korean Dramas You Can Watch On Netflix Right Now
There, she meets the wealthy protagonist of the series, saving him from an untimely death, changing the series' trajectory by accident. Her actions reflect in the real world, but when the boundaries between the webtoon and the real world begin to blur, something more sinister is afoot.
6
Alchemy of Souls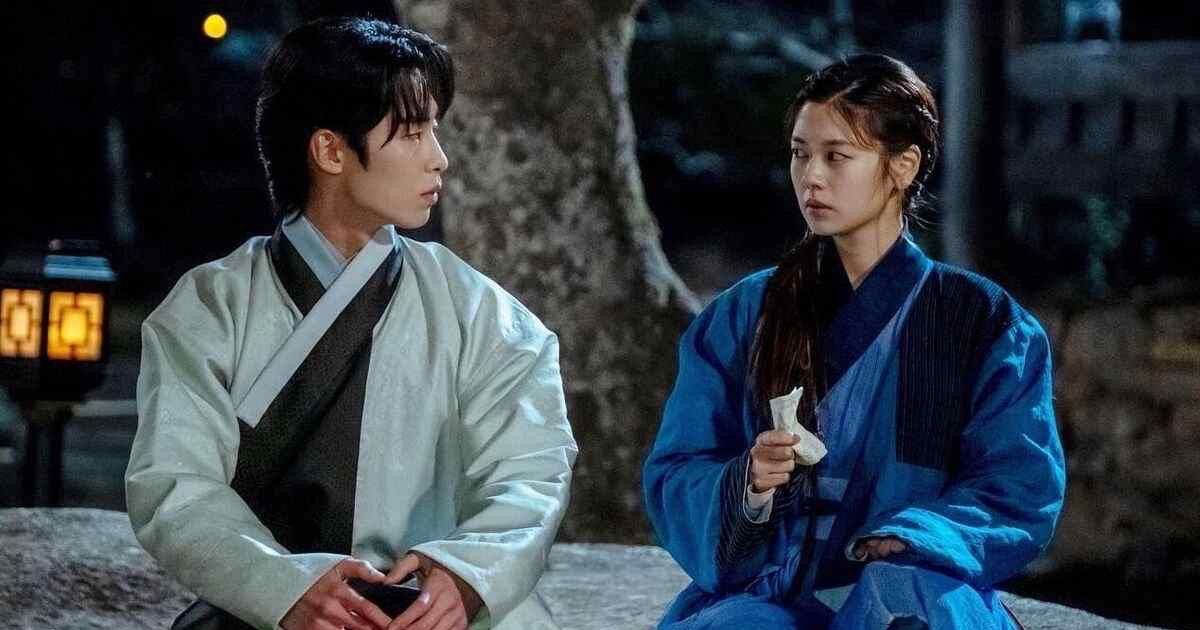 2022's Alchemy of Souls is one of the most ambitious projects by the Hong Sisters to date. The fantasy action series is set in a fictional country but fits slightly into the realm of a historical drama. The land's most feared assassin, Nak-su, switches her soul into another body, forcing her into a new life on the run.
After she ends up at the Songrim, one of the four houses of mages that lead the nation, she meets a noble man named Jang Uk. Although she is in a weak body, she becomes Jang Uk's master and teaches him how to become a mage, allowing the two to confront the dangers lurking in the shadows together.
5
Goblin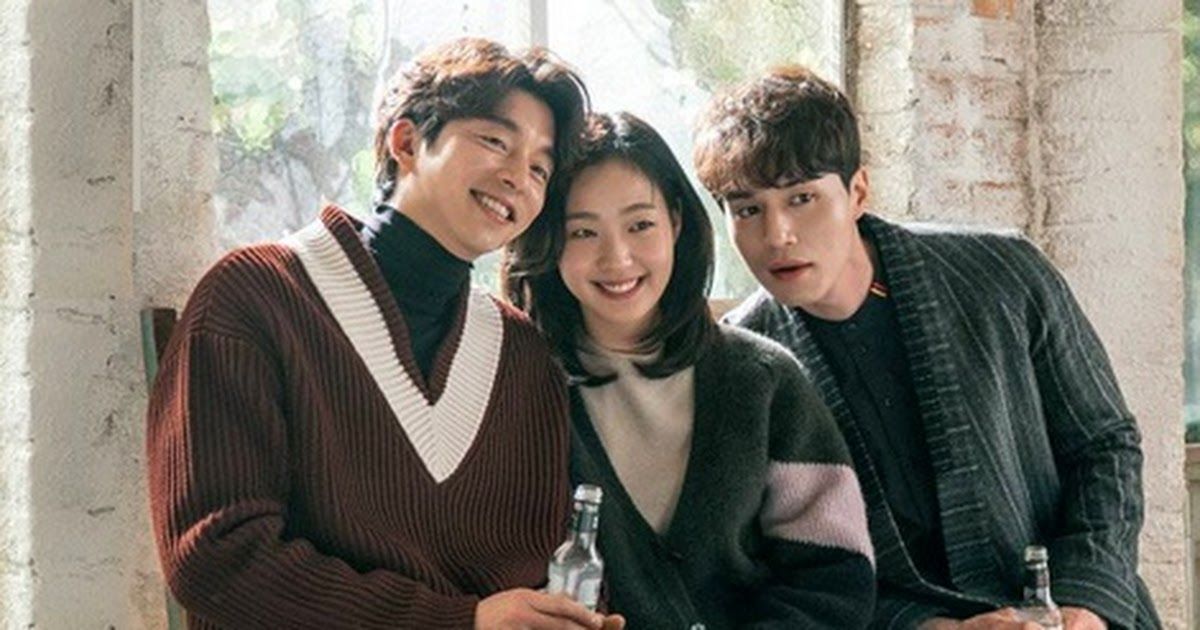 Goblin is at the top of many people's favorite Korean dramas list, and that is for a good reason. Starring Gong Yoo and Kim Go-eun, a former general from Korea's past find himself turned into a goblin after being cursed to see all his loved ones die. Centuries later, he meets a high school student he believes to be his fated bride, the only one who can end his curse of immortality.
At the same time, their story is woven together with the tale of a Grim Reaper falling in love with the owner of a chicken shop, but it will not be smooth sailing for all of these characters.
4
My Love From the Star
My Love from the Star, also known as You Who Came From the Stars, was a smash hit when it was released in 2013. Kim Soo-hyun portrays an alien who came to Earth during the Joseon Dynasty and currently works at a university as a professor. When he crosses paths with a Korean actress with quite a few issues, his previously peaceful life becomes full of disturbances, especially when he finds out she lives next door.
However, it's almost time for him to return to his home planet — leading to some dilemmas when a romance strikes up between the two.
3
Moon Lovers: Scarlet Heart Ryeo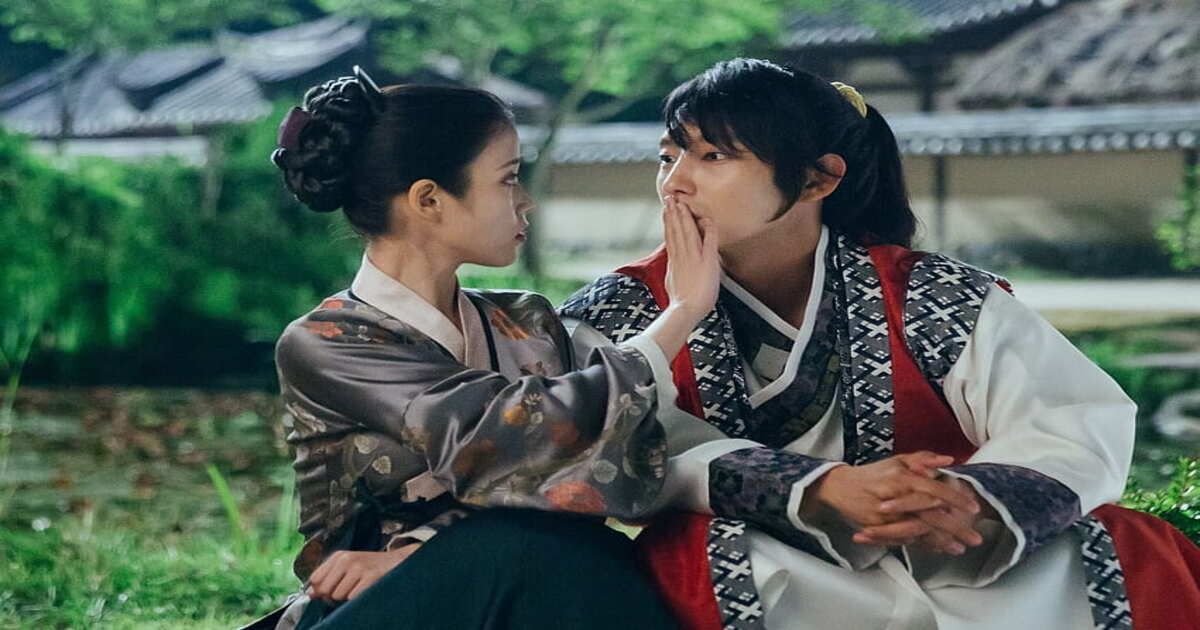 Moon Lovers: Scarlet Heart Ryeo is a drama based on the Chinese novel Bu Bu Jin Xin. The deeply romantic drama follows the story of a 25-year-old woman in the 21st century who is transported back in time to the Goryeo Dynasty in Korea when a total eclipse of the sun befalls. She wakes up in 941, in the body 16-year-old Haeo Soo where she finds herself surrounded by the many princes of the ruling Wang family under the reign of King Taejo. The young lady slowly starts to have romantic encounters with more than one prince and slowly finds herself engulfed by the palace's politics and the prince's competition for attaining the throne.
This Korean drama is masterfully done and is the kind that is beautifully sad and memorable. It has been praised for the on-screen chemistry the actors shared, its writing and character development, its soundtrack, and its cinematography, which clearly reflected in its high ratings.
2
All of Us Are Dead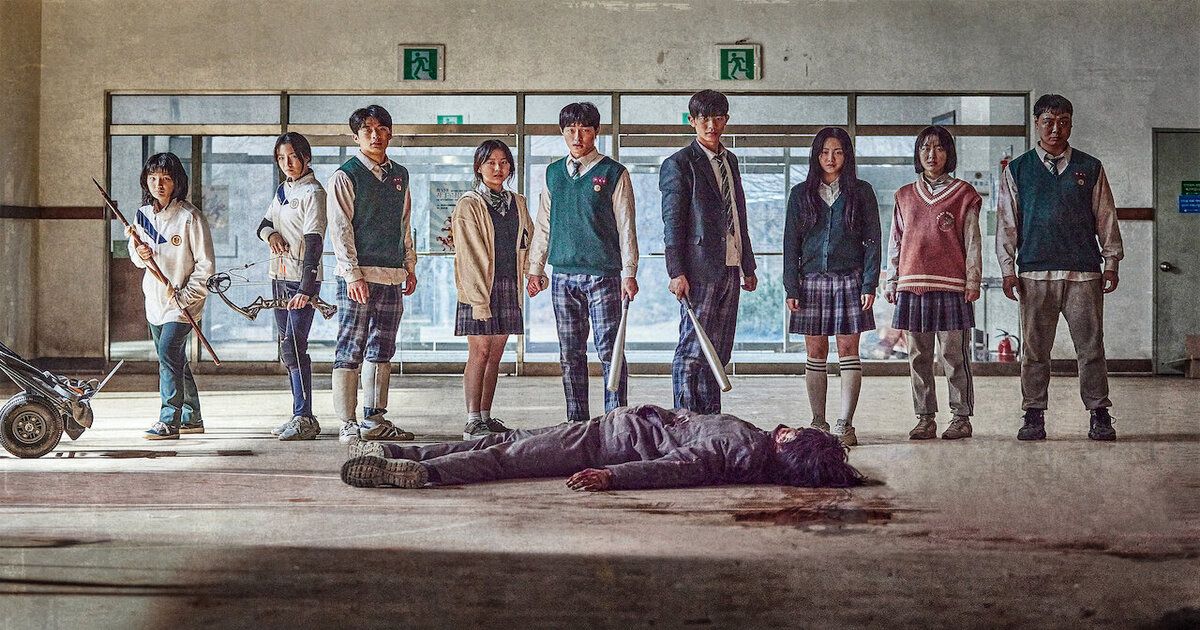 All of Us Are Dead is an action fantasy thriller series that is full of kinetic storytelling. It zooms in on a high school that is faced with a dangerous zombie outbreak that is quickly spreading when the students see a fellow student who's been infected after leaving the science lab. With the military trying to find out who created this deadly virus and students trying to survive, the thrill only gets amplified. The drama is full of suspense, and violence that will leave you in anticipation for its large cast all throughout from the very first episode.
Despite the subject being done endlessly over the years, All of Us are dead has its uniqueness through its great direction, cinematography and character development which makes it an entertaining emotional zombie fest.
1
While You Were Sleeping
While You Were Sleeping tells the story of Nam Hong Joo, a woman who has the ability to dream of bad future events but doesn't know when they will exactly happen. This leaves her feeling helpless because she often can't do anything about the reality of her dark dreams. However, when she meets Jung Chan, a prosecutor, he slowly starts to help her. With her gifted ability and his detective skills, they unite to try to prevent anyone from getting potentially hurt.
The plot really plays of the idea of how all human beings are connected and how each action we do can affect someone else while also creating a ripple effect, no matter how small that action was. While You Were Sleeping has an unpredictable plot that is packed with suspense, humor, and human emotions.
Everything about how the characters and the premise pan out works well. On top of that, the leads have amazing chemistry, dreamy camera-work, and characters that are full of depth. It has also been commanded for its ending, which was wrapped up in a well-executed way, satisfying the weight and premise of the story.