Best LGBTQ+ Movies on HBO Max to Watch Right Now
Max is one of the most important streaming platforms worldwide today, with a wide selection of series and movies to watch. So, you're sure to always find something entertaining in its catalog, no matter what you are looking for.
The platform also has several great LGBTQ+ movies for your entertainment, where you can find all kinds of stories, settings, characters, and representations. They will captivate you no matter if you're part of the community or not. Below, you can see a list of the best LGBTQ+ films that Max currently has to watch right now.
Updated on August 29th, 2023, by Neville Naidoo: This article has been updated with additional content to keep the discussion fresh and relevant with even more information and new entries.
15
Transhood (2020)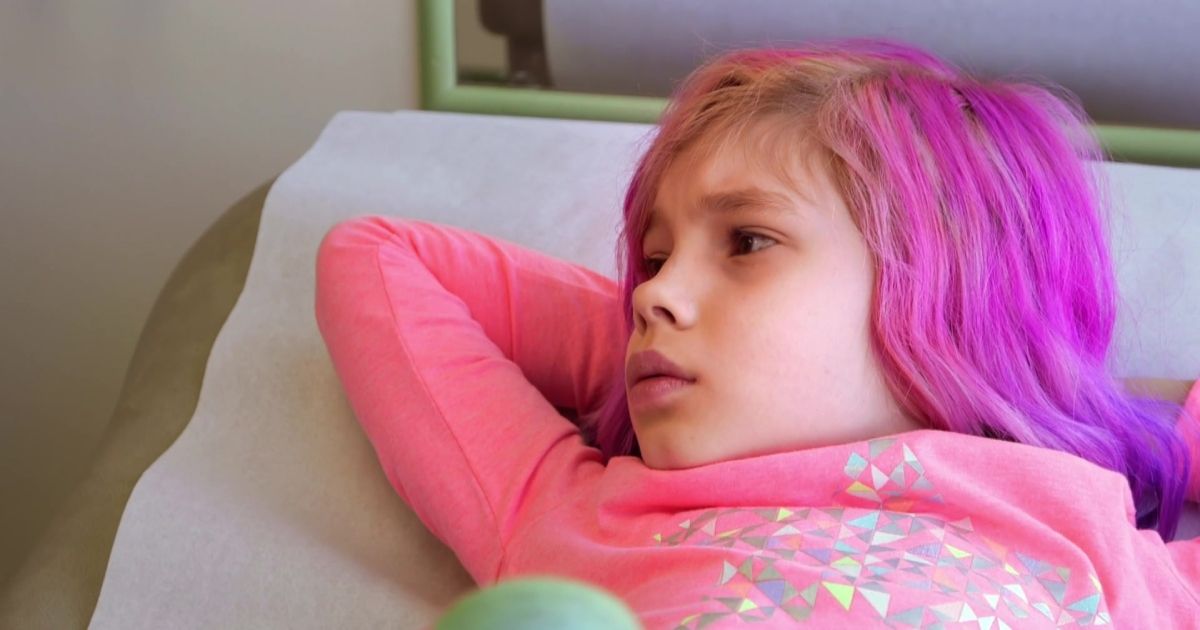 Premiering at the AFI Docs Festival in 2020, Transhood is a hard-hitting documentary film that examines the lives of four kids, aged between four and 15 years old, as they redefine the concept of traditional families. At varying stages of their journeys into their identities as transgender persons, the film displays how nuanced modern family dynamics have become as more and more homes grapple with their own identities as trans families.
It paints a beautiful and intimate portrait of the issues that come along with families tussling with their subtleties and the broader community at large. In the process, Transhood takes an honest and lighthearted look at some very poignant topics for the LGBTQ+ community and was filmed over five years.
14
Gia (1998)
A TV film and a biographical drama starring Angelina Jolie, Gia was nominated for six Primetime Emmy Awards and was a huge critical success. The film saw Jolie star as Gia Carangi, a former fashion icon, who many considered to be the first-ever supermodel. As she moves to New York to work as a model and catches the eye of a talent agent, Gia's stunning beauty and fierce attitude help her find success and ascend to immense heights in the industry.
However, she also battles loneliness and turns to hardcore drugs to escape her inner feelings. After starting a racy and passionate relationship with a make-up artist named Linda, Gia tries to clean herself up but continues to struggle. A heart-wrenching portrayal of emotional trauma, the film was a dazzling, but ultimately macabre reminder of just how merciless addiction can be – told through the prism of the tragic relationship between the two women.
13
Unpregnant (2020)
Billed as a female-buddy, road trip comedy-drama, Unpregnant was also an underrated coming-of-age story that grappled with some poignant issues such as teen pregnancy and abortion. When 17-year-old Veronica learns she's pregnant, she initially wants an abortion until she learns that she cannot have one in Missouri without parental consent. Since this isn't a requirement in New Mexico, Veronica enlists her former best friend, Bailey, who knows about the pregnancy, to drive her there.
Along the way, the girls come across all sorts of issues like needing to avoid Veronica's boyfriend who's the baby's father, evading the cops, and being practically abducted by an unhinged pro-life couple. Bailey also comes out as a lesbian along the way, when she meets Matthews. When Matthews turns out to be a woman named Kira, Bailey experiences her first kiss with her. A terrific film filled with some great moments that examine deep issues with nuance, Unpregnant was nominated for a GLAAD Media Award for Outstanding TV Movie.
12
The Stroll (2023)
An intensely gritty documentary film chronicling the lives and many hardships that African American and Latina transgender women suffered through in New York during the '80s and '90s, The Stroll tells the unapologetic tale of why so many of these women were forced to turn to sex work. Told from the viewpoints of various transgender women who lived and walked the streets during this tumultuous period of history in the city, it's been described as a riveting, must-see film.
It also provides a dark history of the Meatpacking District of New York, and how a strip of this area became famously known as "the stroll" – a hotspot where trans women sold their bodies to simply survive. This all came about as a result of the persecution they faced that prevented them from being able to get conventional jobs; being forced to turn to lifestyles that often brought more horrifying struggles for them to face daily.
11
Desert Hearts (1985)
A romantic drama adapted from a novel, Desert Hearts was a triumphant film that boldly examined lesbian relationships at a time when it was still thought of as being a no-go topic for movies. Revolving around Vivian Bell, a 35-year-old English Professor from Columbia University who's awaiting the finalization of her divorce, the film follows her journey as she meets Cay, a free-spirited sculptor.
The women click, and Cay soon helps Vivian explore her true self. Although their relationship is by no means an easy, straightforward one, Cay is instrumental in bringing Vivian to realize who she may have always been underneath, amid Cay's turbulent feelings for another woman named Frances who owns the lodge where they first meet. With exceptional performances driving it all, Desert Hearts provided a pioneering moment for LGBTQ+ cinema and has since been reevaluated as a significant film for this reason.
Related: Best LGBTQ+ Movies on Hulu to Watch Right Now
10
Happy Together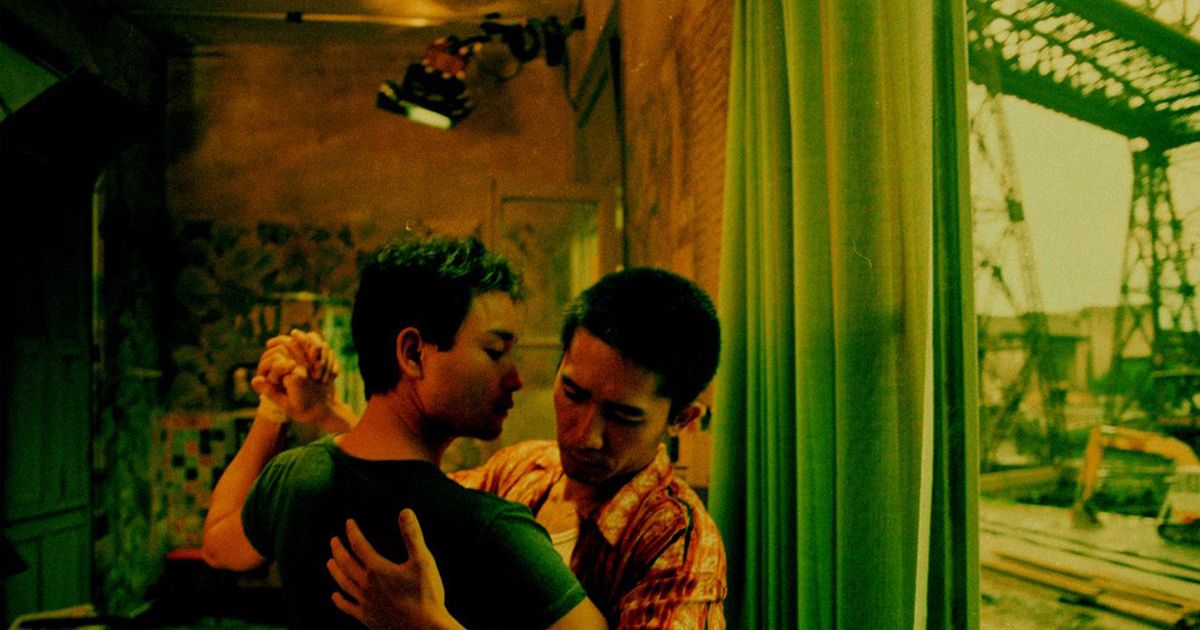 Happy Together is a Hong Kong drama and romance film that was released in 1997 and was directed by Wong Kar-wai. The cast consisted of Leslie Cheung, Tony Leung Chiu-Wai, and Chen Chang. It is considered one of the best LGBT films of all time and won an award for Best Director at the Cannes Film Festival that year.
The plot revolves around Lai Yiu-Kai and Ho Po-Wing, who travel from Hong Kong to Argentina. During their trip, Po-Wing abandons Lai, and the latter tries to save money to return to his country. Po-Wing reappears in his life and the two try to go through the hardships of living in a new country together.
9
Jennifer's Body
Jennifer's Body is a film that besides being an LGBT comedy, also includes horror elements. It was written by Diablo Cody, directed by Karyn Kusama, and was released in 2009. It starred Amanda Seyfried and Megan Fox. It received mixed reviews from critics, however, it was well received by the public. As a result, it's known as a feminist cult film.
The plot revolves around a high school student who's possessed by a demon. So, she kills her male high school classmates and devours them to survive. At first, there was no reaction to Jennifer from the men, but now they see her as an opportunity because of her charm. Likewise, her childhood best friend strives to end her killing spree with the help of her boyfriend, Chip.
8
Behind the Candelabra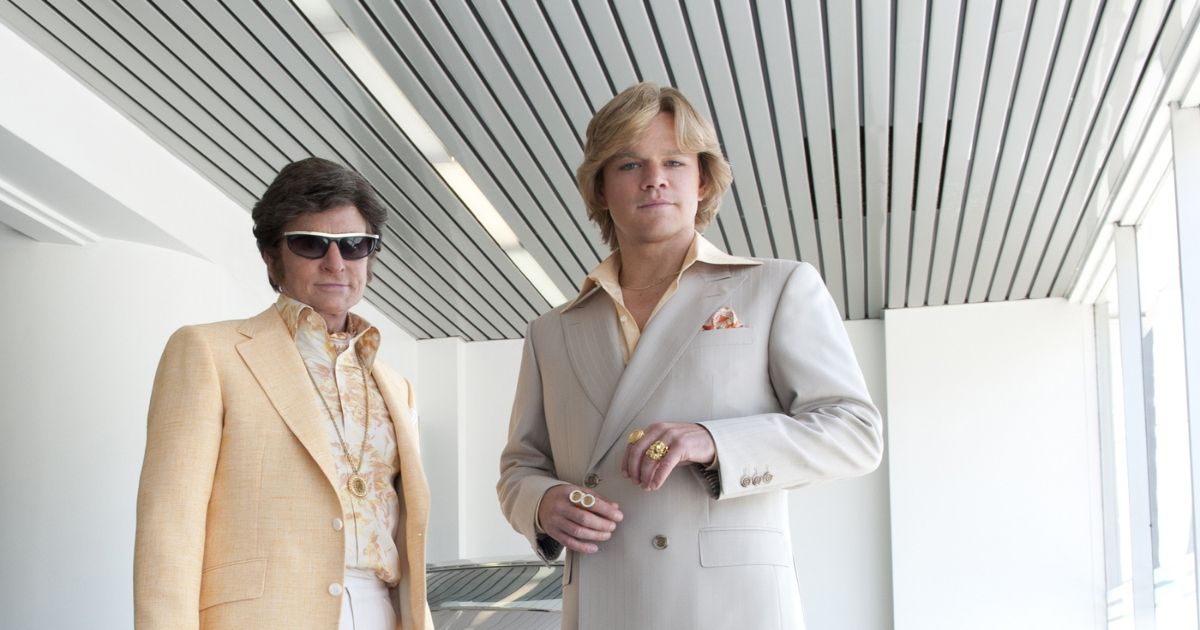 Behind the Candelabra is a drama film that premiered in 2013 at the Cannes Film Festival. It was directed by Steven Soderbergh and was based on the story Behind the Candelabra: My Life with Liberace. It starred Matt Damon and Michael Douglas and won three Emmy Awards.
The film's plot centers on Walter Liberace, a well-known pianist. One day he meets Scott Thorson, a guy who works as an animal trainer for movies. He's much younger than Liberace and both are from different social strata. So begins a five-year relationship, which will be full of much love, but also insecurity, jealousy, and other uncomfortable situations.
7
The Legend of the Underground
The Legend of the Underground is a documentary film that was directed by Nneka Onuorah and Giselle Bailey. It premiered in 2021 at the Tribeca Film Festival and is one of the most representative LGBT community films of this decade. It got 100% approval on Rotten Tomatoes.
The plot centers on a group of young people who are dissatisfied with the society in which they live. Set in Nigeria, they'll fight against discrimination in their territory to achieve a better quality of life. They end up provoking a revolution in the city, which will defend their civil rights, conformity, gender identities, and sexual orientations.
6
The Fallout
The Fallout is an LGBT film of this decade, as it was released in 2021. It was written and directed by Megan Park and starred Jenna Ortega and Maddie Ziegler. It received positive reviews, obtaining a 93% approval rating on Rotten Tomatoes, and the actresses' performances were highly praised. It also won several awards for its storytelling.
The plot centers on Vada Cavell, a high school student going through a very important trauma. She's a survivor of a school shooting. To try to cope with it, Vada starts taking ecstasy and ends up developing something with Mia, a classmate. She also has to face her family and her best friend as she tries to come to terms with what happened.
Related: Best LGBTQ+ TV Series You Should Be Watching
5
Shiva Baby
Shiva Baby is an LGBT comedy film that was written and directed by Emma Seligman. Released in 2020, it starred Rachel Sennott. It also has an excellent soundtrack, received very positive reviews, and won several awards for its cinematography, narrative, and cast.
The plot revolves around Danielle, who's a college senior raised in a Jewish family and is bisexual. She attends a shiva with her parents, which is a gathering for a week-long mourning period. Danielle will have to deal with her controlling family, the appearance of her ex-girlfriend, and running into her sugar daddy, who has a wife and a baby.
4
The Normal Heart
The Normal Heart is a film written by Larry Kramer and directed by Ryan Murphy. It was based on the play of the same name and was released in 2014. It's one of the most intense LGBT films on this list, focusing on the reality of gay men living in New York in the early 1980s. It received positive reviews, being praised by Metacritic and Rotten Tomatoes. It also won several awards for its cast, screenplay, direction, and cinematography.
The film tells the story of Ned Weeks, who's a writer and activist. He's involved in an organization that tries to break the HIV stigma against gay men at the time and ends up becoming romantically involved with Felix Turner. As the story progresses, the two characters will develop their bond, but they'll have to go through a series of situations caused by their differences of opinion.
3
Paris Is Burning
Paris Is Burning is an LGBT documentary film that was released in 1990. It was directed by Jennie Livingston and was a film that caused much impact worldwide, receiving multiple positive reviews and awards. It's also an awareness-raising film, showcasing many facets of the community.
This documentary was filmed in the second half of the '80s and is set in New York. It focuses on ball culture, which is a subculture of LGBTQ+ made up primarily of Latino and Afro-descendant youth. The film mainly covers the reality of the gay and transgender community, including issues such as poverty, social exclusion, and discrimination because of sexual orientation, gender, and race.
2
Moonlight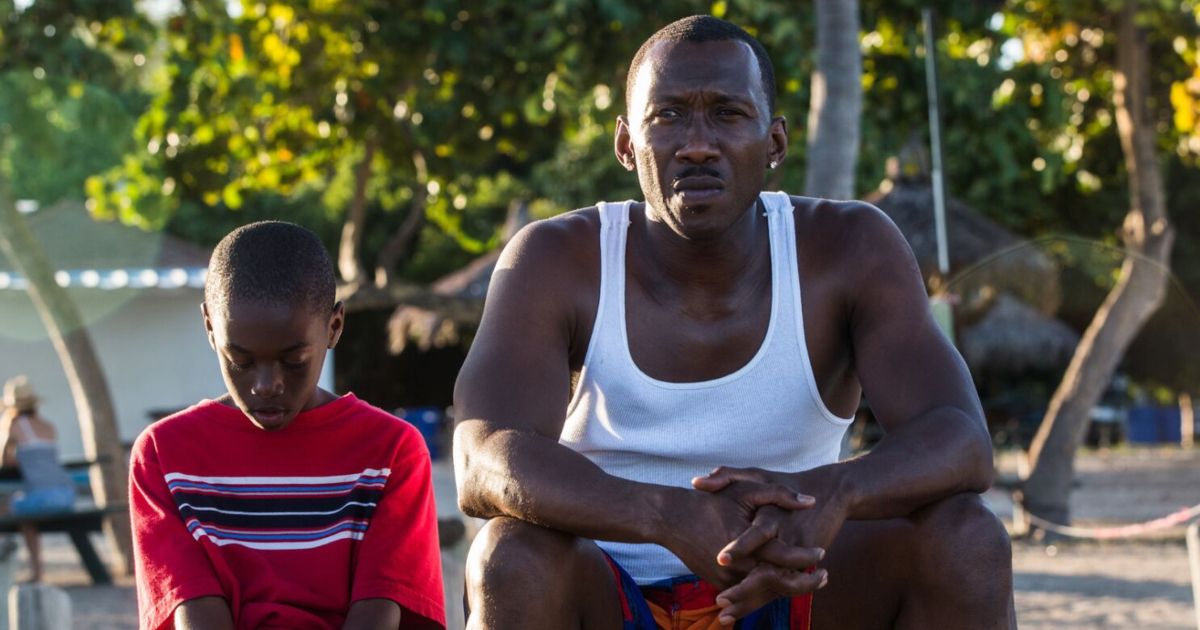 Moonlight is a coming-of-age drama film. It was released in 2016 and was directed by Barry Jerkins. The film was based on the biographical play by Tarell Alvin McCraney, which was called In Moonlight Black Boys Look Blue. The film starred Trevante Rhodes in the lead role. It also received very positive reviews from Metacritic and Rotten Tomatoes, being rated as one of the best films of this century. In addition, Moonlight won the Golden Globe for Best Motion Picture – Drama.
The plot revolves around Chiron and is divided into three stages of the life of this character, in which his childhood, adolescence, and adult life are told. The development of the film contemplates the difficulties of the protagonist due to his gender identity and sexuality.
1
Milk
Milk is a biographical film that was released in 2008. It was directed by Gus Van Sant and written by Dustin Lance Black. It starred Sean Penn. The film received a 93% rating on Rotten Tomatoes and several nominations, and Penn went on to win an Oscar.
The film is based on the life of Harvey Milk, who was a gay rights activist and politician. He was the first openly gay politician elected to public office in the state of California. In the 1940s, he decides to make his venture and comes out of the closet.