Best Movies From DreamWorks Animation, Ranked
Since its inception, when competing head-to-head with Disney with its earliest releases such as Antz, The Prince of Egypt, and The Road To El Dorado, to its work in creating some of the world's most successful movie franchises including Shrek, How To Train Your Dragon, Boss Baby, Trolls, Madagascar and Kung Fu Panda, DreamWorks has managed to leave an indelible mark on the world of animation as it continues to put out hit movies.
Carving out its own niche, early on, which involved cutting-edge animation, Hollywood A-list voice casts, and family-friendly movies that appeal to adults just as much as children, DreamWorks is one of the most highly regarded animation studios in the world. Its latest effort The Bad Guys has just hit the theaters and is receiving praise across the board. To celebrate its release, we take a look back at a few of the greatest movies from DreamWorks Animation, in no particular order.
Updated on September 4, 2023, by Soniya Hinduja: This article has been updated with additional content to keep the discussion fresh and relevant with even more information and new entries.
15
Puss In Boots: The Last Wish (2022)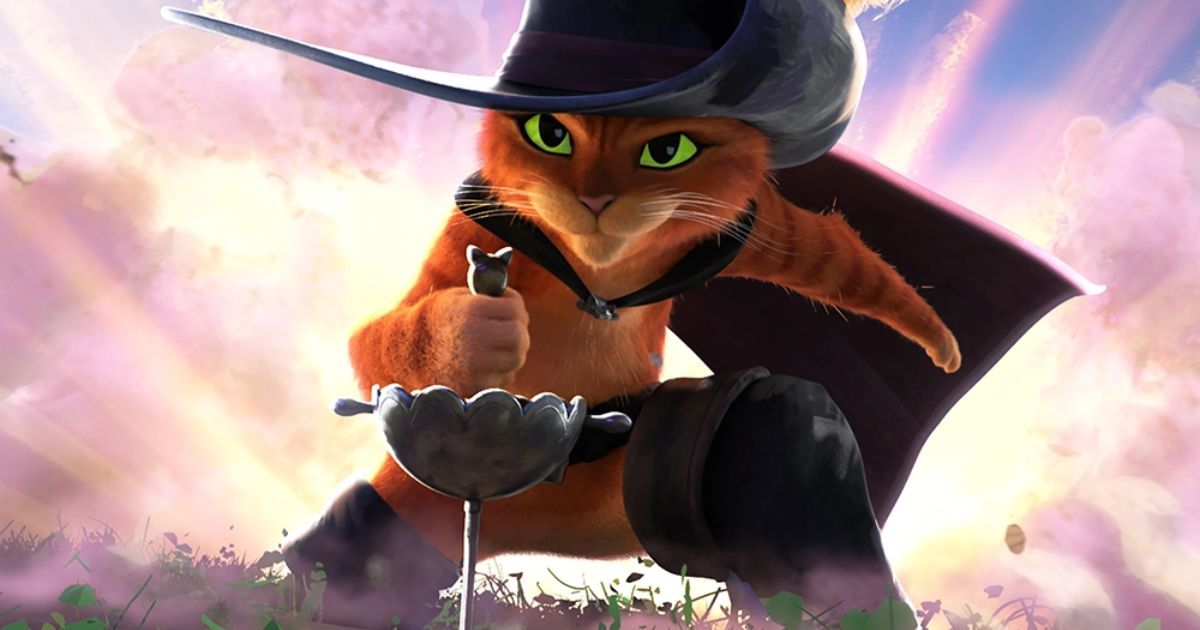 Your favorite fearless feline Puss in Boots returns for the purr-fect adventure in this fairytale of a movie. Puss In Boots: The Last Wish begins with the titular cat's reckless lifestyle finally catching up to him as he realizes that he is down to just one of his nine lives. Terrified and desperate, he embarks on a mythical quest to locate the Last Wish and restore his lives. Along the way, he meets Kitty Softpaws, whom he'd left on the altar, and finds a friend in Perrito.
With the suave and confident Antonio Banderas lending his voice to Puss, this sequel dials up the charm to a good eleven. The animation, gloriously perfect, transports the viewers to vivid new realms and introduces them to characters like the snappy Goldilocks as well as the annoying Big Jack Horner. From jaw-dropping action sequences as Puss and the team are chased by the bad guys to heartwarming moments between Puss and Kitty, the movie hits all the right notes.
14
The Bad Guys (2022)
Imagine the premise of Ocean Eleven, but with animals, and for children. Yes, that's what The Bad Guys is. A heist film with a twist of its own, The Bad Guys follows a crew of criminal animals – from Mr. Wolf to Mr. Tarantula – as they try to pull off their most daring con yet. However, things quickly go south and the prospect of being caught looms overhead. The gang decides to fool everyone by playing the role of model citizens under the instruction of Professor Marmalade.
With an all-star comedic cast including Sam Rockwell, Marc Maron, Anthony Ramos, and Awkwafina, the movie is filled with delightful laughs. As the animal outlaws, with the contrasting personalities, attempt to go straight, things only get more fun. The film also has some cool action scenes and the vibrant animation adds an edge to the whole story.
13
Captain Underpants: The First Epic Movie (2017)
Adapted from Dav Pilkey's beloved children's novel series, this animated adventure takes you to zany heights. Centered around two mischievous fourth-graders, George and Harold (who are also branded infamously as the school pranksters), the movie shows them accidentally hypnotizing their principal, Benjamin Krupp, and convincing him to become their comic book creation – Captain Underpants.
Pairing up a carefully stylized animation with nonstop giggles, Captain Underpants: The First Epic Movie delivers the most ridiculous humor. Suffice it to say that the movie is for that little immature part of your brain that just wants to be cringe on some days. Kevin Hart and Thomas Middleditch lend an infectious energy to George and Harold, while Ed Helms showcases the right amount of cluelessness as the Captain. Overall, the film is as silly as animation can get.
12
The Prince of Egypt (1998)
You know how they say, old is gold. This classic DreamWorks Pictures brings the Book of Exodus to life in epic scope. Clearly an underappreciated (or forgotten) gem, The Prince of Egypt follows the story of two brothers Moses and Rameses, who may have grown up as best friends but their changing priorities turn them bitter. From Moses' early days as Egyptian royalty to his divine calling to help people and free them from oppression, the movie captures every emotion with care.
The sheer intensity of Moses' struggle is displayed in moving ballads delivered by vocal talents like Ralph Fiennes and Michelle Pfeiffer. As for the visuals, the studio has never backed down from awakening your imagination. Worth mentioning is the parting of the Red Sea, which was realized beautifully through CGI.
11
Wallace & Gromit: The Curse of the Were-Rabbit (2005)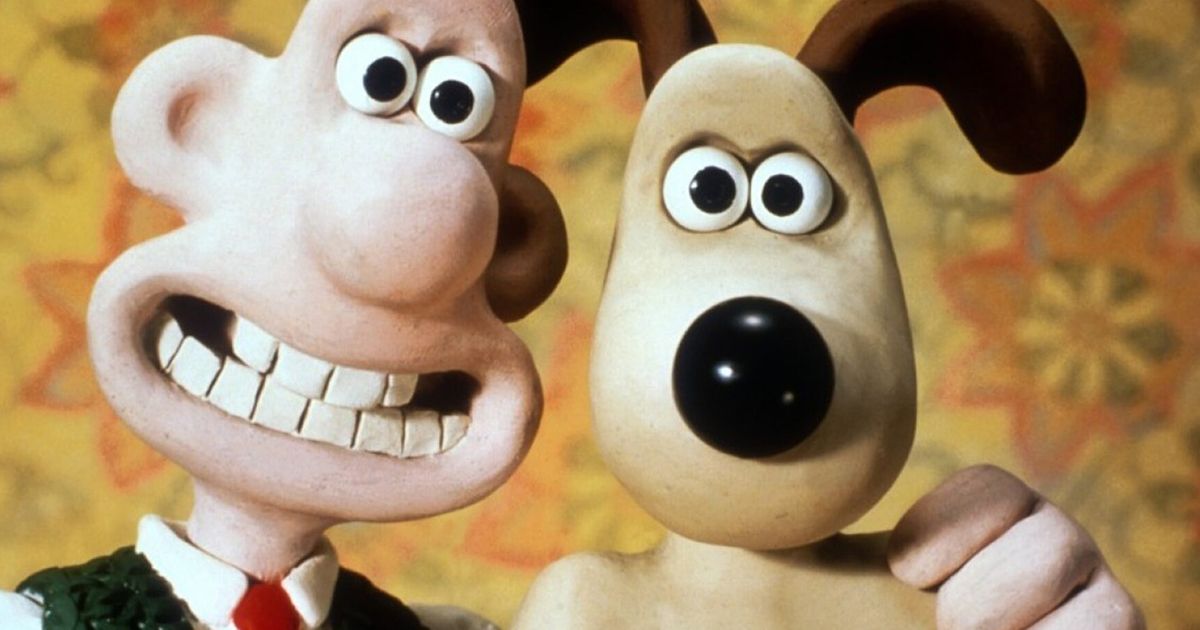 Just in time for some variety, Wallace & Gromit: The Curse of the Were-Rabbit brings to the table some quintessential British humor and incredible claymation. The movie follows Wallace and his faithful dog Gromit as they save the day by trying to locate a mysterious beast who is bent on destroying all the veggies prior to the Giant Vegetable Competition. Although simple in its storyline, this hilarious creature feature stands out because of its lovable characters and detailed stop-motion.
As a portrait of charm and craft, the studio's 2005 project brims with sly puns and absurd undertones that come into view only after you have watched the film a couple times. While suited for all-ages, the movie is more appealing to those who are fans of classic animation and have grown up watching monster flicks.
Related: Shrek: Donkey Fan Theory, Explained
10
Madagascar: Escape 2 Africa (2008)
More so than any other animation studio, DreamWorks has a history of utilizing some of Hollywood's biggest stars when it comes to voice work, and Madagascar: Escape 2 Africa is certainly no exception.
Following the success of the original, Ben Stiller, Chris Rock, David Schwimmer, Jada Pinkett Smith, Sacha Baron Cohen, and Cedric the Entertainer return, lending their voices to the lovable and eclectic bunch of zoo animals, who this time find themselves having a rip-roaring adventure in Africa, encountering others of their kind. By far the most engaging Madagascar installment, the studio delivers the most well-rounded characters and consistent humor of the franchise.
9
Flushed Away (2006)
Definitely one of the most overlooked and underrated on this list, Flushed Away sees DreamWorks teaming with Aardman to create Aardman's first entirely computer-generated feature-length movie. The film stars the voices of Hugh Jackman, Kate Winslet, Shane Richie, Bill Nighy, Andy Serkis, Ian McKellen, and Jean Reno.
Flushed Away follows a domesticated pet mouse who struggles to get back home after being flushed down the toilet. Soaking in Aardman's trademark wit, the movie was appealing to both adults and children and was a huge hit with critics and at award ceremonies, though unfortunately that didn't translate into box office success.
8
Antz (1998)
Antz was released mere weeks before media behemoth Disney released Pixar's A Bug's Life and because both films were computer animated movies about bugs and shared a number of other similar themes, it was hard not to make comparisons.
But viewed as its own entity, it was a solid, often hilarious, movie with universal appeal and solid voice performances from the likes of Woody Allen, Sharon Stone, Sylvester Stallone, and Jennifer Lopez.
7
The Croods (2013)
Somewhat of a surprise hit, The Croods is a beautifully animated, comedy movie that has the perfect blend of action, adventure, humor, and heart. Nicolas Cage and Emma Stone, in particular, shine in their roles as part of a family of prehistoric cavepeople.
They are struggling to adapt and come to terms to the changes taking place around them. Due to its success, like many other DreamWorks titles, The Croods is now a successful franchise, with plenty of content to keep fans satisfied.
6
Puss In Boots (2011)
Shrek was somewhat of a cultural phenomenon and a sequel was inevitable, but to keep it fresh, DreamWorks decided to throw in a few new characters, the most notable being Puss in Boots. Voiced by Antonio Banderas, Puss quickly became a fan favorite.
He was inspired by the title character of the fairy tale "Puss in Boots," but clearly based on Banderas' own portrayal of Zorro, from The Mask of Zorro, released 6 years prior. The character's success led to a spin-off movie, naturally titledPuss in Boots, which focuses on Puss and his swashbuckling adventures in the land of Far Far Away. The movie further developed Banderas' character and gave us a thoroughly enjoyable action adventure, comedy movie.
Related: The Best Cat Movies of All Time
5
Kung Fu Panda (2008)
Following the success of Shrek and Madagascar, it's safe to say expectations were high for the next DreamWorks project, especially when the A-list voice cast was announced, starring Jack Black in the lead role, supported by the likes of Dustin Hoffman, Angelina Jolie, Seth Rogen, Lucy Liu, and Jackie Chan.
Fortunately, they completely smashed it out the park with Kung Fu Panda, and audiences were treated to a beautifully animated movie full of martial arts action, wit, and heart. Black voices Po, a bumbling, idle panda, determined to become a Kung Fu master warrior. Since his first appearance in the original movie, he has gone on to star in multiple sequels, shorts, and television series, a testament to the enduring likability of the character.
4
Abominable (2019)
Unfortunately, this stunning animated movie slipped under the radar for many. Full of adventure and mischief, it follows a girl named Yi, who, upon encountering a young Yeti on the roof of her apartment building, sets out to reunite the creature with its family.
One of the most beautifully animated and heartfelt movies of the decade, Abominable was a hit with critics and, despite not hitting the same box office highs as others on this list, according to Deadline, there is talk of a follow-up TV series in the works at Peacock.
3
Chicken Run (2000)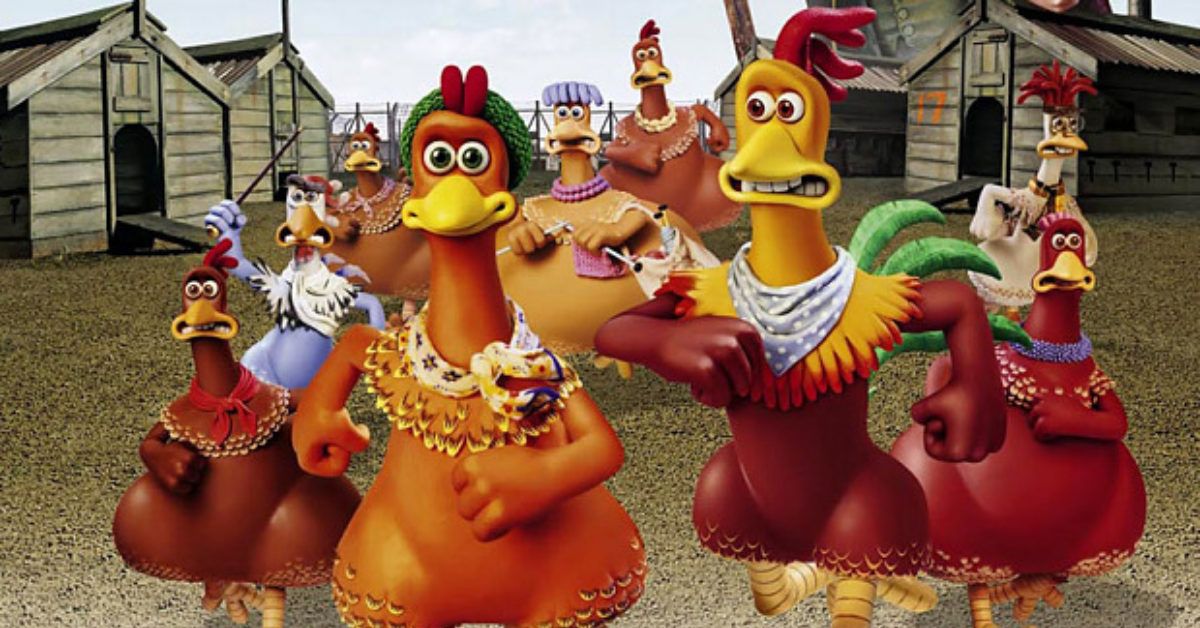 DreamWorks teamed up with the creators of Wallace and Gromit to create this laugh out loud stop-motion masterpiece loosely based on the iconic 1963 movie The Great Escape… except with chickens. Mel Gibson voices Rocky, an uber cool American circus rooster who crash-lands on the coop and who agrees to help the imprisoned chickens escape.
Universally acclaimed, Chicken Run's meticulous attention to detail, clever humor, and thought-provoking plot makes it not only one of Dreamwork's best titles, but one of the best animated movies of all time. Fans will also be excited to hear that after what seemed a lifetime, apparently a sequel is in the works.
2
How to Train Your Dragon (2010)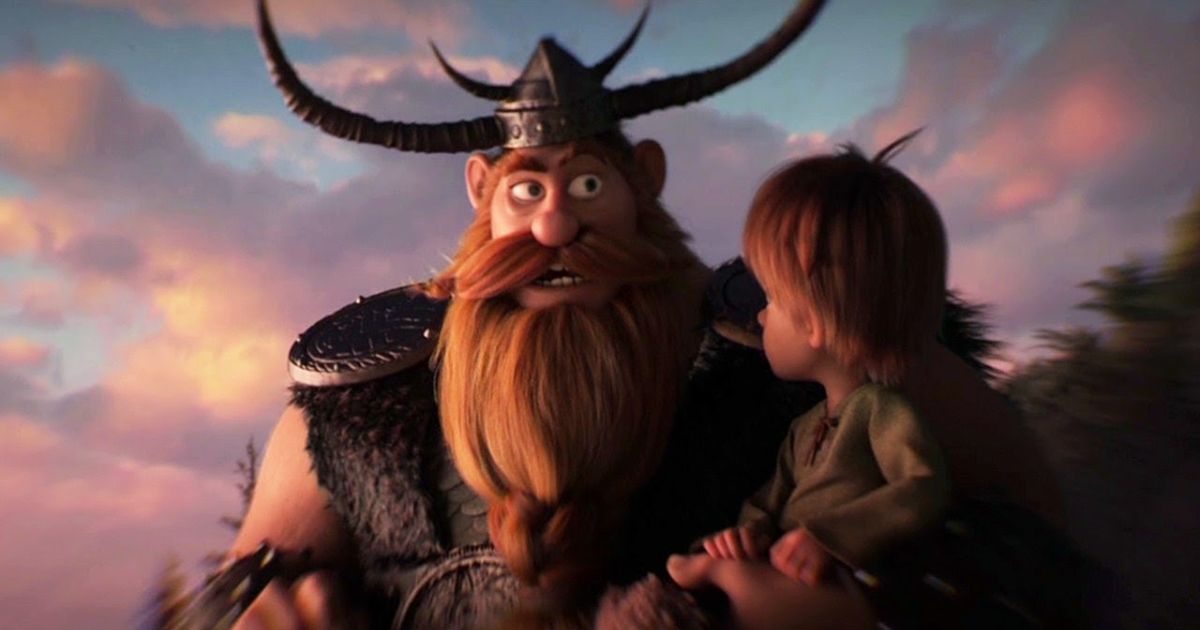 How to Train Your Dragon is a visually stunning fantasy film set in a mythical Viking world in which one young misfit goes against the grain after discovering that dragons needn't be man's' mortal enemy. This movie really has it all; top-notch animation, thrilling action sequences, humor, heart, the perfect music score and a solid voice cast.
Jay Baruchel, Gerard Butler, Craig Ferguson, America Ferrera, Jonah Hill, Christopher Mintz-Plasse, T.J. Miller, and Kristen Wiig all starred in How to Train Your Dragon. The movie became an instant hit amongst critics and fans and is now DreamWorks' 2nd most successful franchise following multiple successful sequels and TV series.
1
Shrek (2001)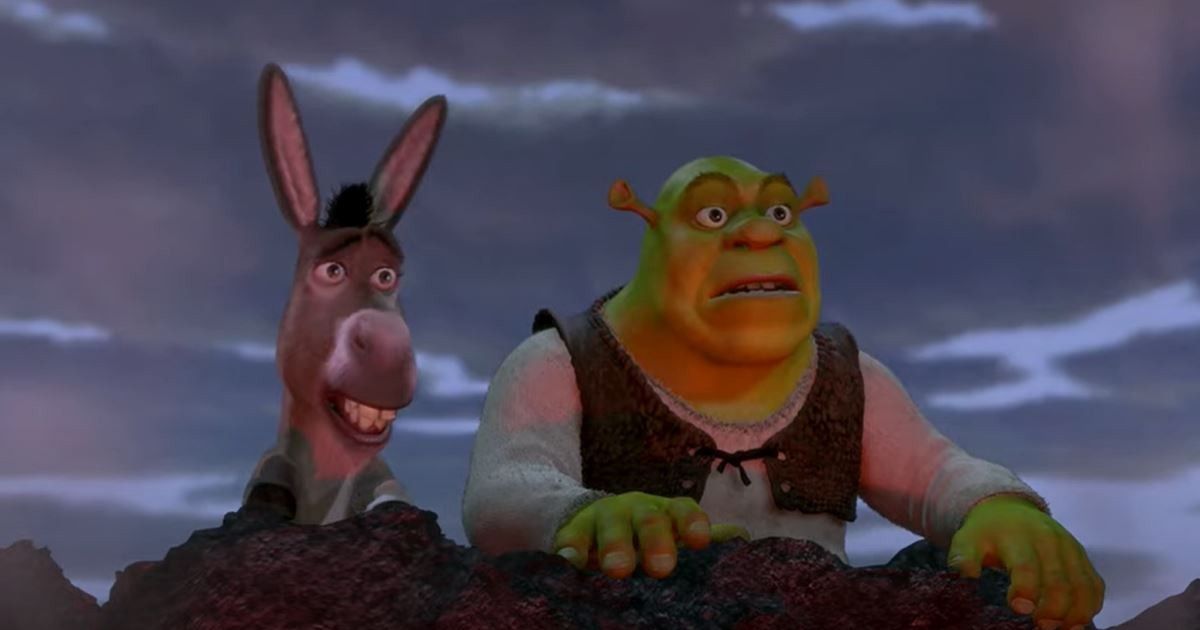 Shrek took everything we know about family animated movies and flipped it on its heads. Playing out as a kind of 'fairy-tale parody/spoof movie' DreamWorks managed to incorporate the high-quality animation, the family friendly plots and the memorable characters that made Walt Disney so popular.
It was combined with enough double entrendres, hidden jokes and deeper subtexts to keep even the most discerning adult entertained. All this combined with some of the finest voice acting ever witnessed in an animated feature from Mike Myers, Eddie Murphy and Cameron Diaz, and it's near impossible not to recognize Shrek as the ground-breaking masterpiece it is.