Bethenny Frankel says Bravo's NDA claims are 'bullsh*t'
Real Housewives of New York alum Bethenny Frankel has talked a much lately. Some people think maybe she needs to shut up. As you may know, Beth has taken on the task of unionizing reality television.
She also gives herself a big pat on the back for an interview with Vanderpump Rules alumnus Rachel Leviss. While Bethenny talks non-stop about exploiting reality stars, she's basically showing them how it's done.
Now Bethenny rails against the NDAs people have to sign when they join a show Bravo. And according to Beth, they're nothing but bullshit.
Are NDAs enforced?
Bravo and his big dad NBCUniversal are currently dealing with the consequences of their talent being "forced" to sign strict non-disclosure agreements. Hey you know what? You can reject ANYTHING and move on with your life. If you don't sign their papers, you may not be on TV.
Legal Eagles Bryan Freedman and Mark Geragos have communicated with NBCUniversal Exec VP and General Counsel Kimberly D. Harris. They stated that NDAs are "unlawful and unenforceable." Furthermore, they claim that NDAs use "fear" as a protective aspect.
Attorney Freedman's letter said: "In the course of our investigation, we have not only confirmed the accuracy of our original allegations, but also determined that the scope and magnitude of your wrongdoing is greater than previously realized."
Allow me to interject something. Potential talent may leave the company if the information contained in the contract is not appealing. No one holds people hostage and forces them to sign things in blood.
His letter continued, "We are left with the inescapable conclusion that NBC and its producing partners are grappling with systemic rot, for which sunlight is the first necessary remedial measure." NOT THE SYSTEMIC rot.
Bravo released a statement on this deadline. It stated, "Confidentiality clauses are common practice in reality programming to prevent disclosure of storylines before airing." They are not intended to prevent the disclosure of unlawful conduct in the workplace by cast members and crew, and they were not enforced that way."
Beth didn't buy it
But Beth calls nonsense. Actually, she calls it fucking cops. Have a seat because it's long-winded. Our friends at Bravo Snark Side shared an audio clip on Insta of Beth taking a moment.
"People have reportedly been threatened with being sued if they talk about anything in any area, including their experiences on reality TV or just anything that's happening right now," Bethenny began.
She continued, "It's certainly not about storylines, because you see storylines, because you see storylines that are being discussed all over social media long before they air." So it's just a dumb reaction and a possibility for her to protect their reputation and create the impression that there are no illegal practices and violations going on behind the scenes."
Oh, did you think she was done? No. "After being on reality television, you definitely don't feel like you can talk about anything behind the scenes and storylines [are] never anything that anyone even talks to you about not sharing."
Bethenny added, "I've never heard Bravo or anyone say, 'Please protect the storyline.' Because nothing is the same in front of the camera and the storylines are constantly revealed in the media and people are never threatened with lawsuits but many people have been threatened with lawsuits by those in power for talking about everything that is going on in the production goes ."
"So that's just not true, but it's a great fucking corporate response," Beth concluded.
Maybe someday Bravo will come up with an answer acceptable to Bethenny, but unless it's a signature on a check deposited into her bank account, I doubt it'll work.
TELL US – IS BETHENNY DOING TOO MUCH? DO YOU AGREE WITH BETHENNY REGARDING NDAs?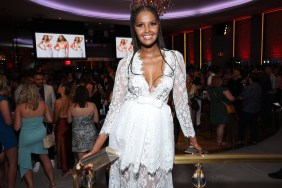 And yet she made some good points.
What she said might surprise you.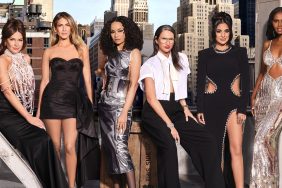 Who has the most followers?