Beto turns on AR-15s AGAIN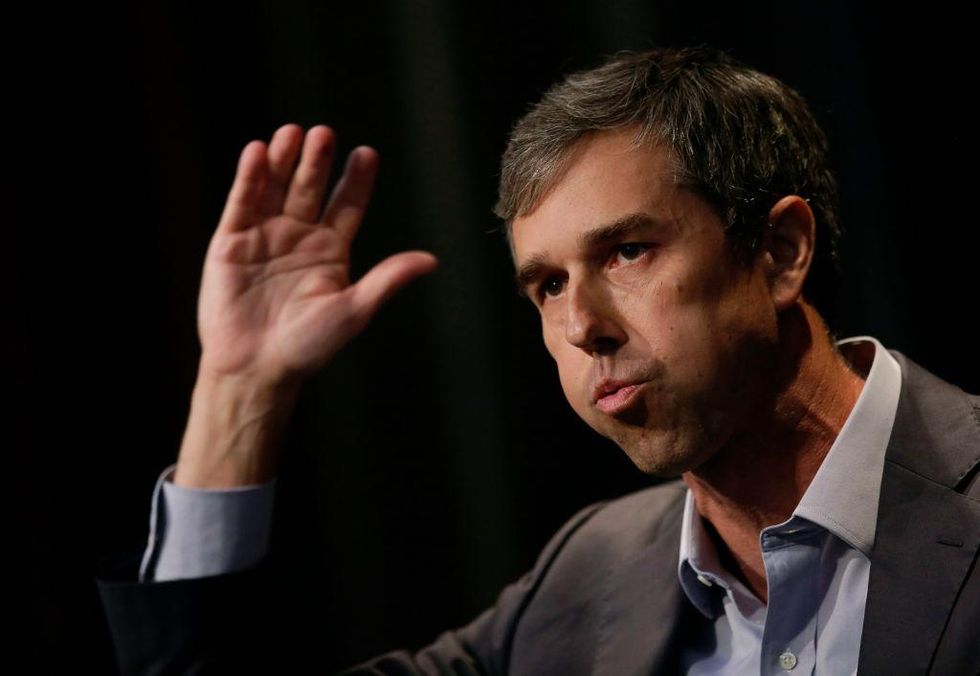 It looks like Texas Democratic gubernatorial candidate Robert "Beto" O'Rourke has changed his position on AR-15s yet again, according to a Fox News report.
Beto, the political chameleon, has repeatedly changed his position on gun control over the course of his three major political bids since 2018. Here is a short summary:
In 2018, while running against Texas Republican Sen. Ted Cruz, Beto parroted the condescending Democratic trope about who or not "comes for your guns." "We support the Second Amendment, if you own a gun, keep that gun. Nobody wants to take it away from you, at least not me," Beto said in April 2018.
As the Democratic presidential nominee in 2019, Beto famously proclaimed, "Definitely, we'll take your AR-15, your AK-47. We will no longer allow it to be used against our fellow Americans."
Beto changed his stance yet again when he faced incumbent Republican Texas Gov. Greg Abbott. "I'm not interested in taking anything away from anyone," he told reporters in February. "What I want to make sure is that we defend the Second Amendment. I want to make sure we protect our fellow Texans much better than we do now."
Of course, this is the same "human trash" that shamelessly tried to use the tragic Uvalde, Texas, elementary school shooting to revive his failed gubernatorial campaign against Abbott in what even CBS News called a blatantly staged event.
In "The Rubin Report," BlazeTV host Dave Rubin discussed Beto's horrifying publicity stunt at Governor Abbott's press conference on the horrific atrocity at Robb Elementary School.
Watch the video clip below for more of the conversation, or find more episodes of The Rubin Report here. Can't watch? Download the podcast here.
Want more from Dave Rubin?
To enjoy more honest conversations, free speech, and big ideas with Dave Rubin, Subscribe to BlazeTV – the largest cross-platform network of voices who love America, defend the Constitution and live the American dream.
https://www.theblaze.com/shows/the-rubin-report/beto-flip-flops-on-ar-15s-again Beto turns on AR-15s AGAIN