Beyoncé releases "Renaissance" concert film
If there's one person who can have as much cultural impact right now with her music and life as Taylor Swift, it's Beyoncé Knowles-Carter.
After seeing the success that Swift is enjoying with her concert film "Eras Tour" even before it hits theaters, Beyoncé naturally prepares "Renaissance: A Film by Beyonce," a concert film based on her "Renaissance" Tour based. and takes on the same deal with AMC that Swift received.
To her credit, though, Beyoncé, who has a history of impressive concert films, has had this in mind for some time – it's the distribution plan that's new.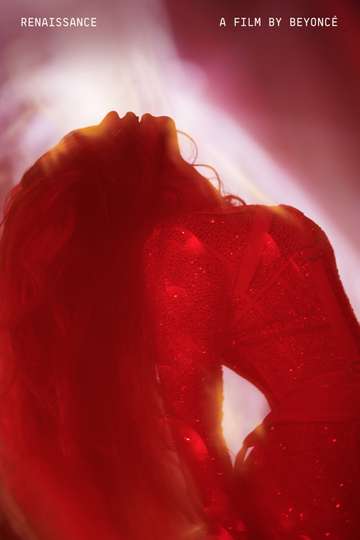 2 hours 40 minutes
December 1, 2023
RENAISSANCE: A FILM BY BEYONCÉ highlights the journey of RENAISSANCE WORLD TOUR, from its inception to the opening in Stockholm, Sweden, to the finale in Kansas… Read the plot
What is the Renaissance Tour?
The Renaissance World Tour is Beyoncé's ninth concert tour. Her most successful tour to date was announced on February 1, 2023 in support of her seventh studio album "Renaissance".
The stadium-wide concert series began on May 10, 2023 in Stockholm, Sweden and just ended this weekend in Kansas City, Missouri.
The concert lasts between two and a half and three hours and is divided into six or seven acts, with Beyoncé performing the tracks from "Renaissance" in turn, interspersed with songs from her entire discography (similar to Taylor's tour). The stage consists of a giant screen with a large "portal" in the middle and is equipped with sculptures, robotic arms and ultraviolet technology.
The tour broke global ticket sales records and became the most successful tour by a female artist of all time, generating the two highest monthly tour revenues of all time.
Related Article: Taylor Swift's 'Eras ​​Tour' Concert Film Set to Conquer the World with Worldwide Release
What will be in the film?
"Renaissance: A Beyoncé Movie," shot primarily in Beyoncé's hometown of Houston, will also include highlights from the tour and, in true Beyoncé style, snippets of more personal footage, including time with her family.
"When I perform, I'm nothing but free," Beyoncé says in the trailer over a montage of images from the street. "My goal for this tour was to create a place where everyone is free and no one is judged."
What's "Renaissance: A Film by Beyoncé" all about?
Like the Eras Tour, "Renaissance" was auctioned off to studios and streamers, but ultimately landed a deal with theater chain AMC.
It's something of a win-win for Beyoncé and the company, as the singer self-financed the film and will receive 50% of the worldwide profits when the film hits theaters.
When can I see Renaissance: A Film by Beyoncé?
"Renaissance" is currently scheduled to hit theaters on December 1st. Currently, the main competitors are Jeff Nichols' "The Bikeriders" and "Silent Night," John Woo's first film in years. We'd be shocked if they didn't walk away from Swift's power in the same way The Exorcist: Believer winked.
The experience will air on Thursdays, Fridays, Saturdays and Sundays for at least four weeks, with multiple broadcast times scheduled throughout the day. Tickets in the US for all regular seasons start at $22 plus tax; "Renaissance" will also be available in IMAX on AMC and Dolby Cinema on AMC, as well as other premium large format screens from the brand.
You can purchase tickets starting today on AMC's website and sister companies worldwide.
Other similar movies like "Taylor Swift: The Eras Tour Movie:"