Beyond Meat COO is accused of biting a man's nose while playing Razorback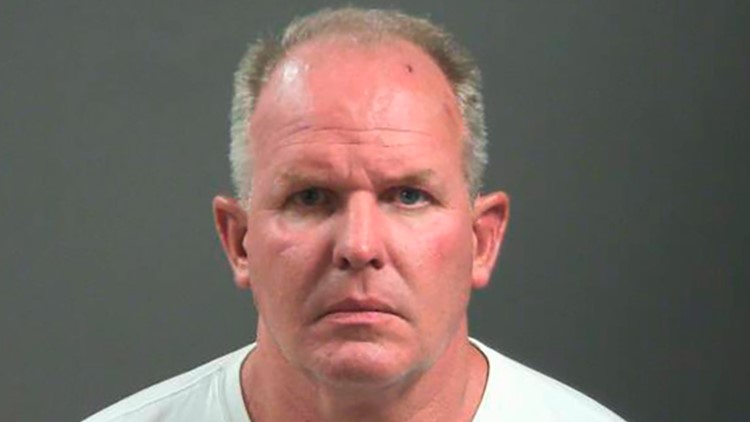 Beyond Meat executive Doug Ramsey has been charged with assault and terror threats after a street riot following Saturday's Razorback game.
Beyond Meat chief operations officer Doug Ramsey was accused of committing a road rage outside of Saturday's game between the Arkansas Razorbacks and the Missouri State Bears in Fayetteville, Arkansas, officials said.
A police report says the 53-year-old Fayetteville man assaulted another man who was trying to move in front of him in a lane of a parking garage and struck a wheel on Ramsey's SUV. A police officer responding to the reported disturbance arrived and found "two men with bloodied faces," the report said.
After speaking to Ramsey, the other man and a witness, the officer determined that Ramsey had gotten out of his SUV and punched "through the rear windshield" of the other car. The driver of the other vehicle said he got out of his car and Ramsey "pulled him closer and began hitting his body" and "bited the owner's nose, tearing the flesh at the tip of his nose," the officer reported.
This man and the witness also reported that Ramsey "threatened to kill him."
Beyond Meat has not responded to messages from The Associated Press for comment.
RELATED: Man who killed customer for cutting him in line at Popeyes sentenced to 22 years
RELATED: Adnan Syed's murder conviction thrown out after 2 decades behind bars
Download the 5NEWS app on your smartphone:
To report a typo or grammatical error, please send an email KFSMDigitalTeam@tegna.com.
https://www.kvue.com/article/news/crime/beyond-meat-doug-ramsey-arrest-razorback-game/527-6945951f-7a17-4f39-8e07-cd00c70a5229 Beyond Meat COO is accused of biting a man's nose while playing Razorback