Biden calls for gun control during the speech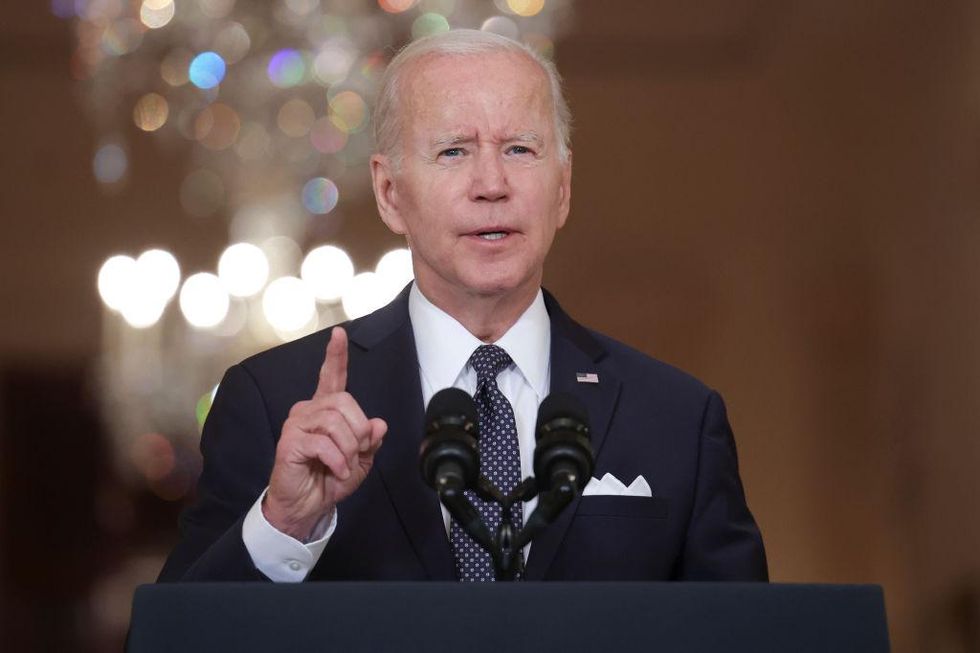 US President Joe Biden called for gun control during an action address to the nation on Thursday about the ongoing problem of mass shootings in the US
Biden called for a ban on assault weapons and large-capacity magazines, or alternatively, raising the age for purchasing these weapons to 21. He specifically called for the reintroduction of a ban that was approved in 1994 but eventually expired a decade later.
The President said that "the Second Amendment, like all other rights, is not absolute".
Biden said it's not about taking down people's rights, it's about protecting people.
That Second Amendment states: "A well-regulated militia, necessary to the security of a free state, must not violate the right of the people to possess and bear arms."
The president also called for measures such as "national red flag laws" and "safe custody laws." He also expressed support for expanding background checks.
Last week, 19 children and two teachers were killed by a gunman who attacked a school in Uvalde, Texas. In early May, 10 people were killed by a gunman who opened fire at a convenience store in Buffalo, New York — the suspect in that case pleaded not guilty to a 25-count charge, the person's attorney noted Thursday CNN.
Democrats have called for gun control, claiming it would help address the problem of mass shootings, and some lawmakers have called for the filibuster to be scrapped.
"Enough is enough. We need to abolish the filibuster and pass gun safety laws NOW. Nobody in America needs an AR-15. How many more children, mothers and fathers have to be murdered in cold blood before the Senate has the courage to ban them from taking up arms and taking on the NRA?" Senator Bernie Sanders (I-Vt.) tweeted last week.
During markup by the House Judiciary Committee on Thursday, Democratic Rep. Eric Swalwell of California questioned whether Republicans came up for killers or for children.
https://www.theblaze.com/news/president-biden-address-gun-control Biden calls for gun control during the speech