Biden claims his economic plan is working despite historically high inflation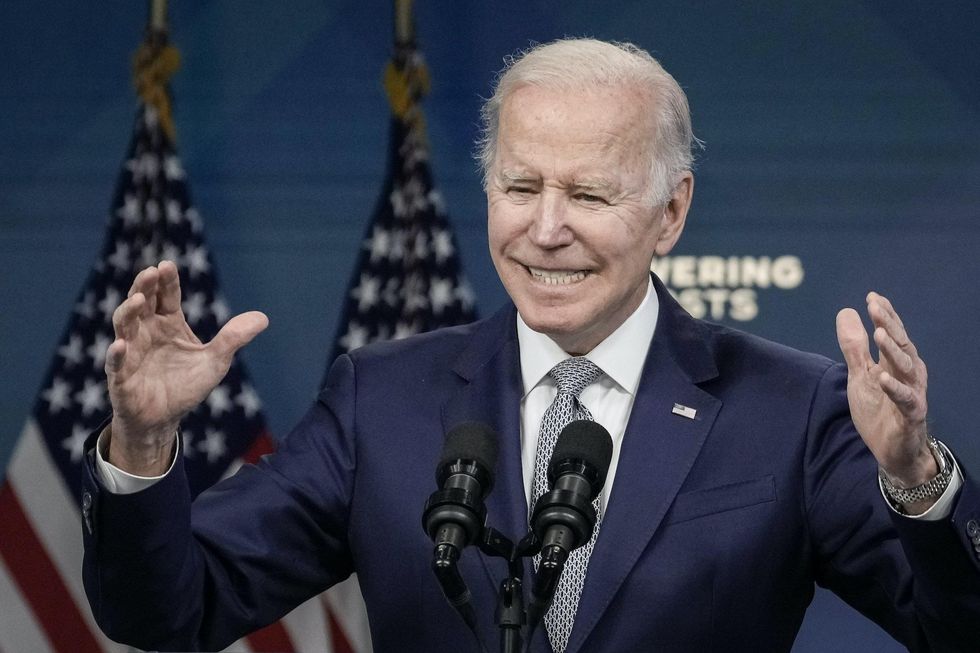 The Biden administration faced an onslaught of online criticism after declaring that his economic plan was "working" even though the year-on-year inflation figure remained historically high.
President Joe Biden addressed the latest inflation report from the White House on Wednesday.
"I want to say a word today about news that came out today relative to the economy. Actually, I just want to say one number: zero," Biden said.
"Today we got the news that our economy had zero percent inflation in the month of July same amount," he continued.
"The result is zero inflation last month," Biden added. "But people are still suffering. But no inflation in the last month."
Biden went on to say that the low unemployment rate and an increase in job creation over the past month show his economic policies are working well.
"Our work is far from over, but two things should be clear," Biden said.
"First, the economic plan is working, and second, building an economy that rewards work. Wages are up this month, provide opportunities, help the middle class and have work to do, but we're on track," he added.
Many on social media took Biden to task for claiming inflation was zero percent based on the monthly inflation number, which completely ignored the historically high year-over-year figure.
While Biden may believe his policies are working, voters don't. Polls have shown that Americans are suffering from high inflation, and they blame the Biden administration's high spending policies far more than other contributors, such as the war on Ukraine and the pandemic lockdown.
Here are Biden's comments on the inflation fiasco:

Biden says there was "zero inflation" in July

www.youtube.com

https://www.theblaze.com/news/biden-economy-working-inflation Biden claims his economic plan is working despite historically high inflation