Biden is failing in the fight against anti-Semitism
Imagine you've been waiting all year for a promised Christmas present. But Christmas and Hanukkah come and go, a new year is celebrated and you get nothing. Not even an explanation or apology. Another week goes by and you receive a card. You tear open the envelope and pull it out. You read the map and the blood pours out of your face. The message is banal. Then it hits you. You look at the envelope again and you get it. The envelope is the gift you were expecting. It's a much more humble version of what you were promised. And then you read that the real gift will arrive in a year.
This is exactly what happened to the Jewish community. The Biden White House announced last spring (and before that) that the Department of Education's Office for Civil Rights (OCR) would present a key regulation proposal in December 2022. Former President Donald Trump had signed it into law in 2019. This order was an important milestone because it established important rules by which Jewish students in American colleges and schools would receive civil rights protection. Significantly, federal agencies, including OCR, have also been instructed to use the "gold standard" IHRA working definition of antisemitism. December came and went, but no settlement came.
On Wednesday, the Biden administration announced that the proposed regulation would be delayed another 12 months, until December 2023. This shouldn't have come as a shock. The regulation has been pushed back and forth since it was first announced while I was still in charge of OCR. But this time it was surprising.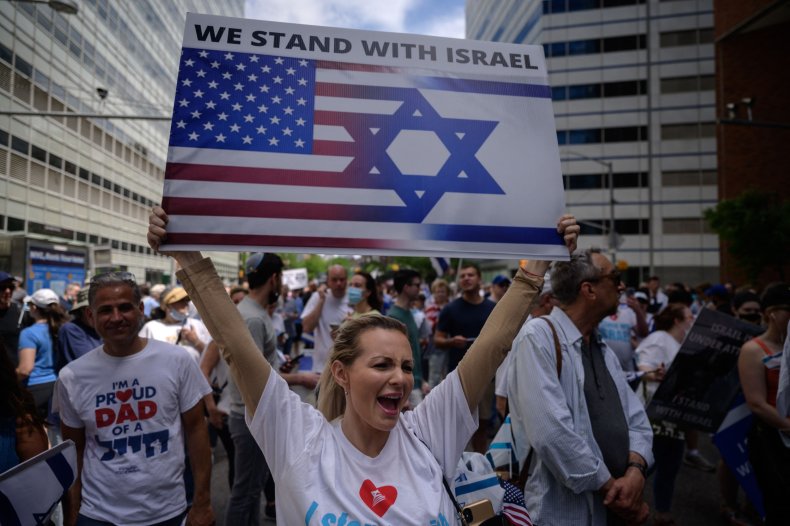 President Biden has repeatedly spoken of the need to address the rapid and alarming rise in anti-Semitism in the United States. And my replacement at OCR, Catherine Lhamon, has acknowledged how bad this problem has become in schools and on college campuses. Additionally, the Biden administration had repeatedly stressed the importance of the IHRA definition, which has now been adopted by nearly 40 nations and in one form or another by more than half the states. And yet the administration has still not been ready to unveil an ordinance that has been pending longer than Joe Biden has been in office.
In his place, Deputy Secretary of State Lhamon offered a "fact sheet" on ethnic discrimination. Specifically, she issued "Protecting Students from Discrimination Based on Shared Ancestry or Ethnic Characteristics," which aims to explain how Title VI of the Civil Rights Act of 1964 (Title VI) covers Jewish and other religious students. To address antisemitism, this guide provides just one obvious example of a student feeling unsafe from other students putting swastikas on the student's backpack, giving Nazi salutes, and making jokes about the Holocaust. While admins need guidance to explain difficult cases, this type of example is too obvious to be helpful.
OCR's new fact sheet is so weak that Palestine Legal, which routinely opposes efforts to combat anti-Semitism, congratulated Lhamon. "We are reassured to see that @EDcivilrights is doing the right thing: #RejectIHRA and focusing on the increasing threat of bigotry and racist attacks by white supremacists," the group rejoiced in a tweet. Aside from an endorsement from Kanye West, it's hard to think of more damaging praise.
Jewish experts were initially baffled and anti-Israel activists gleefully that this new policy fails to address the types of cases in which Jewish students and faculty have been marginalized, stigmatized, and disfellowshipped on the campus of the University of Vermont, State University of Vermont New York at New Paltz and Brooklyn College to Berkeley, Stanford and the University of Southern California.
And yet observant observers have noted a significant breakthrough that the Israel-haters either misunderstand or willfully mischaracterize. In a statement accompanying the fact sheet, Lhamon acknowledged that the "increase in reports of anti-Semitic incidents, including in schools, underscores the critical importance of combating" this discrimination. More importantly, she highlighted the tools that are available to address this issue.
In the Biden administration's first public embrace of the IHRA in a domestic context, Lhamon wrote that the Trump-era guidance (drafted under my direction) "affirms OCR's commitment to compliance with Executive Order 13899 on Combating Antisemitism" and remains available on OCR's online compendium of active policy documents. In other words, Lhamon has commendably indicated that this administration continues to view the Trump executive order as an active component of Biden's civil rights policy – and emphasizes that of OCR "obligation to comply with them." This includes significantly the IHRA definition and its leading examples in relation to Israel.
The importance of Lhamon's statement is that it signals to the college community that under this government, OCR will continue to assess campus antisemitism to the same internationally agreed standard used during the last government. Eleven months is too long to wait for the formal codification of rules to combat the increase in antisemitic incidents in schools and colleges, but we should not fail to recognize the important commitment that the Department of Education has made to the IHRA.
For those campus administrators who have opposed the IHRA definition or vilified it as purely political, this is an important statement that the Biden administration stands by that definition. The IHRA Working Definition remains the federal regulatory standard for evaluating whether harassing behavior is motivated by antisemitic intent. Colleges, universities, and public schools that ignore the IHRA do so at their own risk.
Kenneth L. Marcus is Founder and Chair of the Louis D. Brandeis Center for Human Rights Under Law and author of The Definition of Anti-Semitism. He served as the 11th Assistant Secretary of Education for Civil Rights.
The views expressed in this article are the author's own.
https://www.newsweek.com/biden-failing-deliver-fight-against-antisemitism-opinion-1772379 Biden is failing in the fight against anti-Semitism