Biden may cancel student loan debt, sparking rows with Republicans
As President Joe Biden reportedly considers taking executive action to forgive student loan debt, a group of Republican senators is putting together legislative proposals that would prevent him from taking such a step.
Senate Minority Whip John Thune, Senator Richard Burr, Senator Mike Braun, Senator Bill Cassidy and Dr. Roger Marshall, a Kansas senator, jointly announced legislation Wednesday that they called "common sense." The bill would prevent Biden from canceling student loan debt, impose limits on how long a government can suspend student debt payments, and add a review by Congress to any case where the president or secretary of education delays the student loan payments of the federal government government suspends or postpones.
"Notwithstanding any other applicable law, the President or Secretary of Education shall not cancel the outstanding balances or any portion of the balances on covered loans due to the COVID-19 national emergency or other national emergency," the bill reads.
The legislation was announced as Biden faces increasing pressure to ease student debt burdens across the US. While Biden campaigned for president during his campaign, he expressed support for student loan forgiveness of at least $10,000 per person, but has not yet acted on that statement.
The bill aims to amend the Higher Education Relief Opportunities for Students Act of 2003, which says executive branch has been "abused" during the national COVID-19 emergency regarding federal student loan breaks.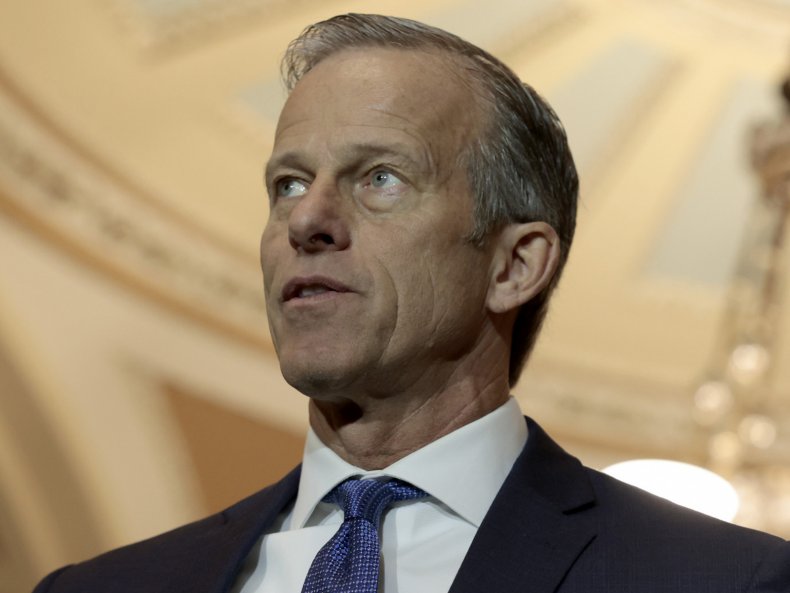 Under the proposed legislation, neither the President nor the Secretary of Education would be permitted to suspend or defer payment of federal student loans to borrowers with annual household incomes above 400 percent of the poverty line.
According to the Department of Health and Human Services (HHS) annual poverty guidelines for 2022, the poverty line for a single household in the contiguous 48 states and the District of Columbia was $13,590 per year. For that poverty line, 400 percent above that would be an individual annual income of $54,360.
In 2020, 62.3 percent of US households had an annual income of at least $50,000, according to an income distribution table from Statista. If the income distribution today is similar to the distribution in 2020, a majority of households could potentially be exempt from the suspension or deferral of federal student loan payments when the bill goes into effect.
In a statement obtained by Fox News, Thune said, "As Americans continue to return to the workforce more than two years after the pandemic began, it's time for borrowers to resume paying off student debt obligations. Taxpayers and working families should not be responsible for continuing to bear the costs associated with this grace period."
"This sensible legislation would protect taxpayers and prevent President Biden from permanently suspending federal student loan repayments," Thune added.
Last week, the Biden administration announced a new plan that would result in immediate debt relief for about 40,000 borrowers. But progressive Democrats urged Biden to go further by using his executive power to cancel all student loan debt.
In an appearance on the Pod Save America podcast earlier this month, White House Press Secretary Jen Psaki said Biden had until September to decide whether to cancel student loan debt. He earlier this month extended the moratorium on federal student loans through August 31, 2022.
Psaki said in the podcast, which aired April 15, that between that date and August 31, the moratorium will either be extended again or "we will make a decision" about canceling student debt. news week previously reported.
news week reached out to the White House and Thune's office for comment.
https://www.newsweek.com/biden-possibly-canceling-student-loan-debt-sparks-fight-republicans-1701522 Biden may cancel student loan debt, sparking rows with Republicans