Biden non-binary nuclear official charged with theft for "accidentally" stealing a woman's $2,000 suitcase from airport baggage claim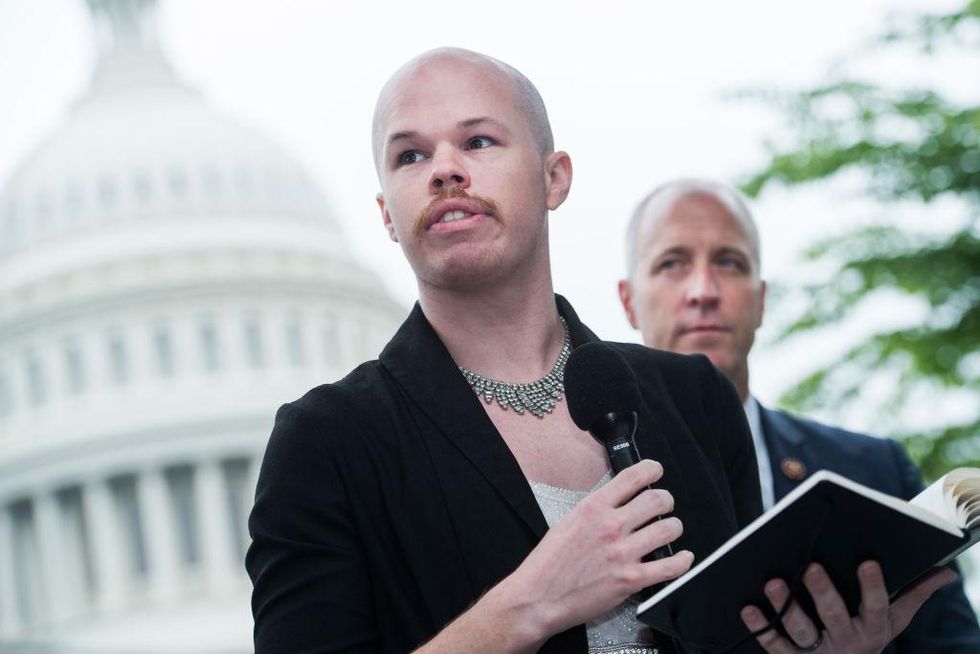 One of the first non-binary government officials was accused of stealing a woman's designer suitcase from baggage claim at Minneapolis-St. Paul Airport in September, the New York Post reported.
Sam Brinton, the assistant secretary for spent fuel and waste management at the Department of Energy's Office of Nuclear Energy, initially refused to take Vera Bradley's luggage, which court records said was reportedly worth $2,325.
"If I took the wrong bag, I'm happy to return it, but I don't have clothes for someone else," Brinton first told police officers. "These were my clothes when I opened the bag."
According to court documents, Brinton called authorities two hours after the call and admitted he hadn't been "completely honest." The non-binary official admitted to accidentally taking the designer suitcase from the baggage carousel out of exhaustion.
According to court records, Brinton realized the luggage belonged to someone else when he opened the suitcase at the hotel later that day. Brinton was reportedly "getting nervous, people would think they stole the bag and wouldn't know what to do".
The complaint said Brinton was caught by airport security cameras on September 16 as he was taking "a navy blue hard case" from the baggage carousel. Brinton then "removed the tag from the blue bag and put the tag in the purse they were carrying" and "left the area at a rapid pace," the court filings added.
Investigators reported that Brinton was also caught on camera on September 18 and October 9 while traveling to Washington, DC with the stolen bag.
According to the criminal complaint, Brinton began working at the DOE in June but was placed on leave following the theft allegations.
Another officer was appointed as a temporary replacement earlier this month Exchange monitor reported.
"Sam Brinton is on leave from the DOE, and Dr. Kim Petry is fulfilling the duties of Assistant Assistant Secretary for Spent Fuel and Waste Management," a DOE spokesman said Fox News Digital.
Brinton is charged with theft of chattel without consent and, if convicted, faces up to five years in prison and a $10,000 fine. Brinton's hearing is scheduled for December 19.
https://www.theblaze.com/news/non-binary-biden-nuclear-official-charged-with-felony-theft-for-accidentally-stealing-a-woman-s-2k-suitcase-from-airport-baggage-claim Biden non-binary nuclear official charged with theft for "accidentally" stealing a woman's $2,000 suitcase from airport baggage claim