Biden not sending missiles to Ukraine is 'betrayal' of democracy: Graham
President Joe Biden said Monday the US would not supply Ukraine with missile systems that could potentially reach Russia. Republican Senator Lindsey Graham of South Carolina tweeted the president's decision, calling it a "betrayal" of democracy.
The Washington Post and CNN both reported Friday that the Biden administration is preparing to provide Ukraine with the Multiple Launch Rocket System (MLRS), which Ukrainian President Volodymyr Zelenskyy has repeatedly requested. The Ukrainian leader has argued that the missile systems, which can launch missiles hundreds of kilometers away, could change the direction of the war, which began in late February when Russian President Vladimir Putin ordered his forces to attack.
While speaking to reporters outside the White House on Monday, Biden was asked about the reports that the US was sending the MLRS to Zelenskyy's forces.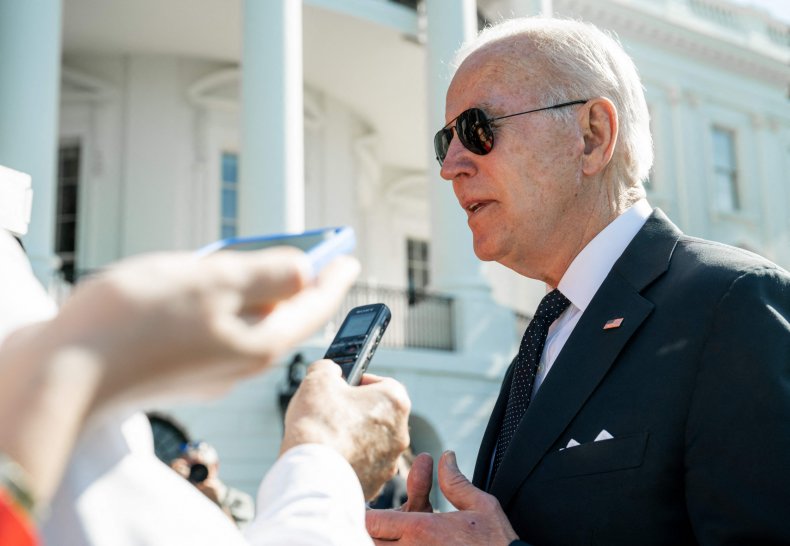 "We will not send missile systems to Ukraine that will attack Russia," Biden replied.
Graham tweeted his displeasure with the President over the matter.
"The Biden administration's decision not to send these weapons is a betrayal of #Ukraine️ and democracy itself," the GOP MP said wrote. "Ukraine does not require American soldiers – only advanced weapons to protect and defend against Putin's invasion."
Graham's Twitter post came shortly after the President's comments to the media.
After the reports were released on Friday, Graham said Biden's team was considering the idea of ​​sending long-range missile systems to Ukraine.
"So frustrated," Graham tweeted on Friday. "The Biden administration has trampled on Ukraine's request for long-range weapons like the Multiple Launch Rocket Systems (MLRS), which have a longer range than howitzers and have the ability to hit Russian forces to the east."
In a series of follow-up tweets on Friday, Graham also wrote, "It's time to stop Putin from dictating the actions of the free world" and "[g]ive Ukraine the missile system and other weapons they need to take the fight to Russia."
Meanwhile, Dmitry Medvedev, the former president of Russia and current deputy chairman of the Russian Security Council, called Biden's decision "reasonable," according to the Associated Press.
He added: "If our cities are attacked, the Russian armed forces would fulfill (their) threat and attack the centers where such criminal decisions are made."
news week has reached out to the White House for comment.
https://www.newsweek.com/biden-not-sending-rockets-ukraine-betrayal-democracy-graham-1711484 Biden not sending missiles to Ukraine is 'betrayal' of democracy: Graham