Biden officials are being used against him
Florida prosecutors are relying on testimony from President Joe Biden's own border officials to challenge government immigration policies.
This week, the border fight between Florida Gov. Ron DeSantis and Biden debuted in court as the governor's administration argued that the White House was neglecting immigration policy by releasing migrants at the southern border rather than detaining them.
To prove their point, prosecutors interrogated Raul Ortiz, the US Border Patrol chief who rose to the top post in August 2021 – a few months after migrants began entering the US in unprecedented numbers.
On Tuesday, Ortiz agreed there are consequences that may deter migrant flows, one of those consequences being accelerated removal. Asked by Florida prosecutors if the number of migrants would increase without such consequences, Ortiz replied, "That's an assumption, yes."
He then confirmed that there were fewer consequences for migrants under the Biden administration, which he says "had an impact on the flows that we were witnessing."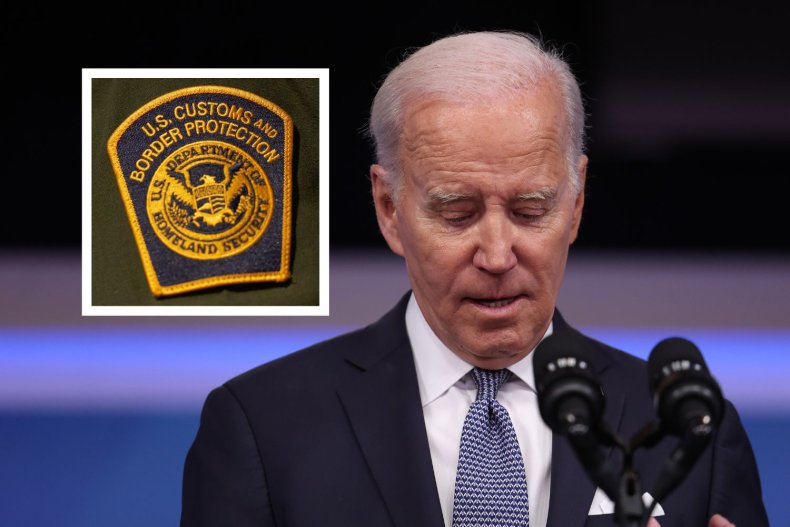 According to the Department of Homeland Security (DHS), Ortiz, whose career spans more than 30 years, oversees national border patrol operations, including the US-Mexico border, and manages over 20,000 border patrol agents.
Just last week, Ortiz said officials in South Florida had seen a 400 percent increase in encounters with migrants this fiscal year compared to the same period last year.
During the trial, Ortiz testified that under the Trump administration's immigration policy, "there were migrants who made the decision not to travel to the United States."
Governors of Republican-led states like DeSantis have taken advantage of the surge in numbers, creating political vulnerability for the Biden administration. It has forced Biden to take a number of actions to address the issue, including his first visit as president to the southern border.
In the lawsuit, DeSantis alleges the Biden administration allowed thousands of migrants into the country by ignoring guidelines on their detention. The governor argues that DHS's failure to do so has threatened public safety and pressured states that have experienced an influx of migrants.
However, lawyers for the Biden administration have argued that the surge has been a problem for decades and that new policies have not exacerbated those numbers.
Ortiz's testimony confirmed that the growing numbers are an ongoing problem for authorities. He told prosecutors he wouldn't characterize the changes as a "new border surge," but noted that his agents have been "busy for a while."
"I felt like since 2014 we've steadily increased the number of encounters we've seen beyond the southwest border," Ortiz said.
https://www.newsweek.com/white-house-officials-being-used-against-joe-biden-border-patrol-chief-raul-ortiz-1773338 Biden officials are being used against him