Biden says Hamas' barbarism is 'as consequential as the Holocaust'
US President Joe Biden called the Hamas attack "as momentous as the Holocaust," but said during a… 60 minutes It appeared that it would be a "big mistake" for Israel to respond by occupying Gaza.
During the 60 minutes In a segment aired Sunday night, Scott Pelley asked the Democratic president whether it was "time for a ceasefire" as the death toll rises following last week's Hamas attack.
"Look, there's a fundamental difference," Biden said. "Israel has taken action against a group of people who have engaged in barbarism as consequential as the Holocaust. And… I think Israel has to respond. They must take action against Hamas. Hamas is a bunch of cowards. That's them." They hide behind the civilians. They set up… their headquarters where civilians are, in buildings and things like that. But to the extent that they can separate…the Israelis will do everything in their power to prevent the killing of innocent civilians. "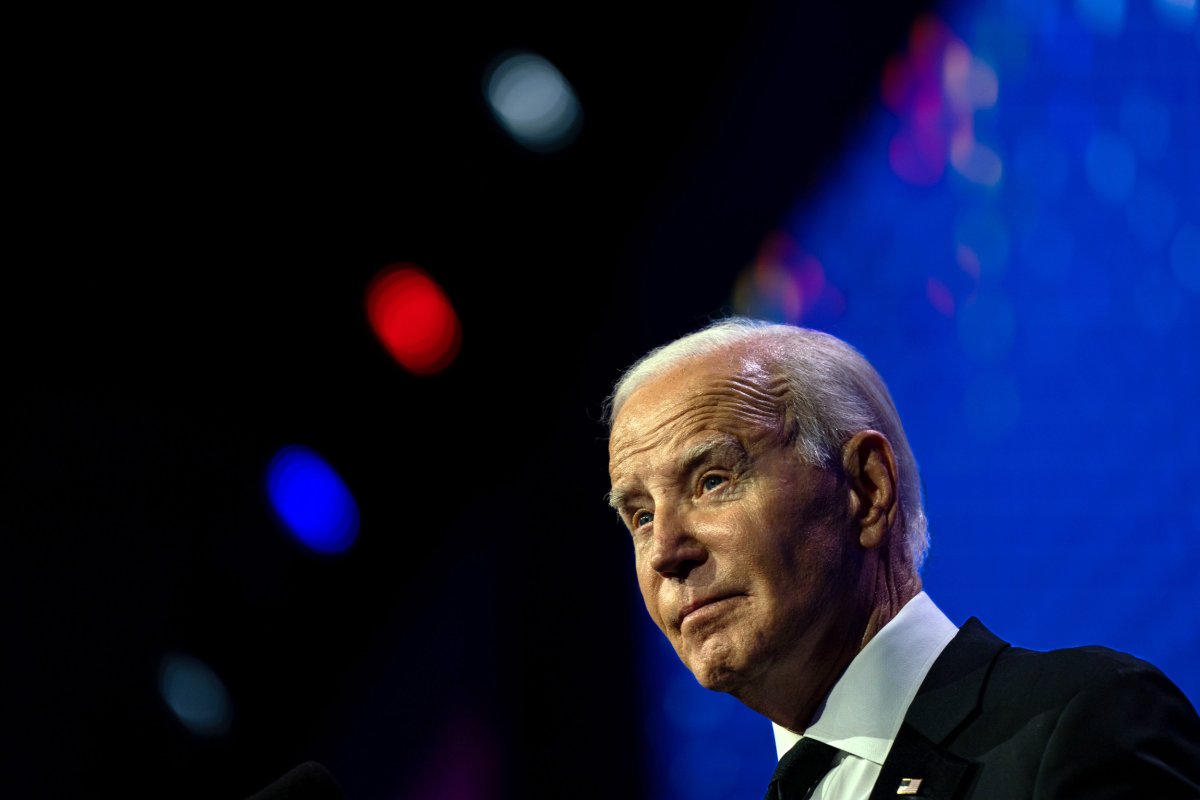 Newsweek emailed the Biden administration on Sunday seeking comment.
Hamas, designated a terrorist organization by the United States, carried out the deadliest Palestinian militant attack on Israel in history on October 7, prompting the Middle Eastern country to subsequently launch its heaviest-ever airstrikes on Gaza. As of Sunday, more than 1,300 people had been killed in Israel Associated Press reported. According to the Gaza Ministry of Health, over 2,300 people were killed in Gaza AP reported.
The president's unconditional support for Israel, a longtime U.S. ally, was praised by Republicans and Democrats alike, and Israeli officials also expressed their gratitude to the administration. However, Biden's endorsement sparked some criticism as some progressive Democrats expressed concerns about the treatment of Palestinian civilians. Israeli Prime Minister Benjamin Netanyahu said his country was "at war" and had halted deliveries of food, fuel, electricity and medicine to Gaza, home to an estimated 2.3 million people.
Biden told Pelley that he wanted a humanitarian corridor that would allow civilians to escape Gaza and said his team was "talking" to Israeli leaders about whether a "safe zone" could be established.
"We are also talking to the Egyptians about whether there is a way to get these children and … women out," Biden said.
During the segment, Biden also spoke about American hostages, with up to 13 U.S. citizens missing or believed to be held captive by Hamas in Gaza, the U.S. State Department said Sunday night, confirming that 30 Americans were killed in the surprise attacks .
The president said that "we will do everything in our power" to find missing Americans.