Black Friday crowds shrink as cyber shopping boosts US influence
The day after Thanksgiving, better known as Black Friday, has served as an unofficial marker for the start of the holiday shopping season for generations.
But after two years marred by COVID-related capacity and proximity restrictions, as well as the ever-increasing convenience of online shopping, the phenomenon that is Black Friday has seen a major shift.
This month, data released by the National Retail Federation showed 166.3 million Americans plan to shop between Thanksgiving Day and Cyber ​​Monday, with Black Friday alone expected to attract nearly 115 million shoppers.
The group also reported that 67 percent of US holiday shoppers plan to patronize physical retailers, up 3 percent from 2021.
Despite this surge, however, the number of Americans expected to shop in person this weekend pales in comparison to 124 million shoppers in stores between Thanksgiving and Cyber ​​Monday in 2019.
The total number of Americans expected to make purchases during that five-day period is also much lower than in 2019, when nearly 190 million consumers benefited from holiday bargains both online and in stores.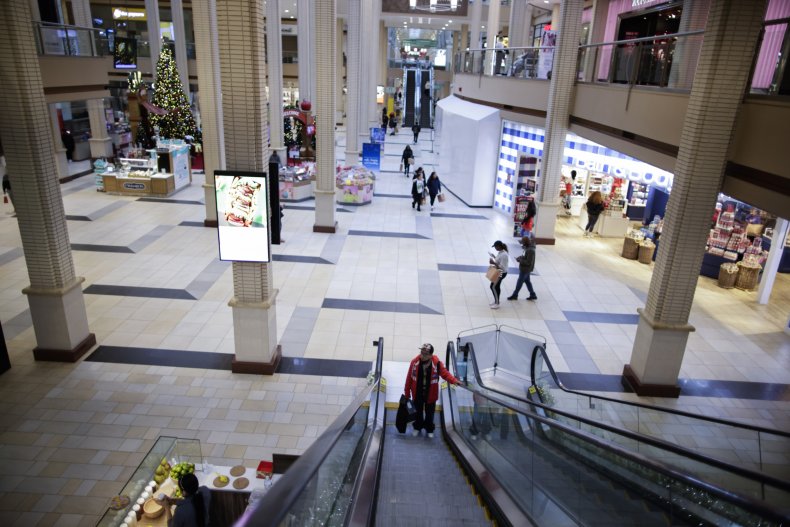 This is mainly due to high inflation rates and fears about the future.
According to Deloitte's 2022 Holiday Retail Survey, American households are expected to spend $1,455 on vacation-related purchases this year, down $8 from 2021.
While households are projected to spend slightly less in 2022, a recent CNBC/SurveyMonkey survey of 3,500 adults found that 67 percent of Americans are worried current inflation rates won't allow them to shop for the vacations they want.
The survey also found that 69 percent of Americans are concerned about making significant vacation purchases due to the possibility of an economic recession in 2023.
Unsurprisingly, concerns about inflation and economic recession were greatest in the lowest income brackets, with a whopping 78 percent of households earning less than $50,000 a year voicing concerns about holiday spending power.
Another possible explanation for a lower rush on Black Friday is timing.
This year, consumer financial services website Bankrate reported that about half of shoppers planned to do some Christmas shopping by Halloween.
Broken down, Bankrate's 2022 Winter Holiday Shopping Survey showed that 8 percent of holiday shopping is expected to start in August, 11 percent in September and 18 percent in October.
28 percent of Christmas shoppers surveyed by Bankrate said they start shopping in November, while just 9 percent said they wait until December to make last-minute purchases.
With holiday shoppers getting ready earlier and earlier each year, many retailers have begun implementing in-person sales well ahead of Black Friday and online deals ahead of Cyber ​​Monday.
Combined with fewer stores offering advance sales on Thanksgiving night and exponential growth across the package delivery industry, there is less incentive for shoppers to weather the Black Friday storm.
While overzealous mall crowds and department store parking lot lines have long served as a beacon for bargain hunters across the US, the ease of online shopping — as well as the need for security amid financial uncertainty — seems more alluring than ever.
news week has reached out to Bankrate for comment.
https://www.newsweek.com/black-friday-crowds-shrink-cyber-shopping-strengthens-hold-us-1762453 Black Friday crowds shrink as cyber shopping boosts US influence