BlackRock's CEO has been accused of ESG "hypocrisy" and urged to resign by a green activist investor for generating "an unwelcome level of negative publicity".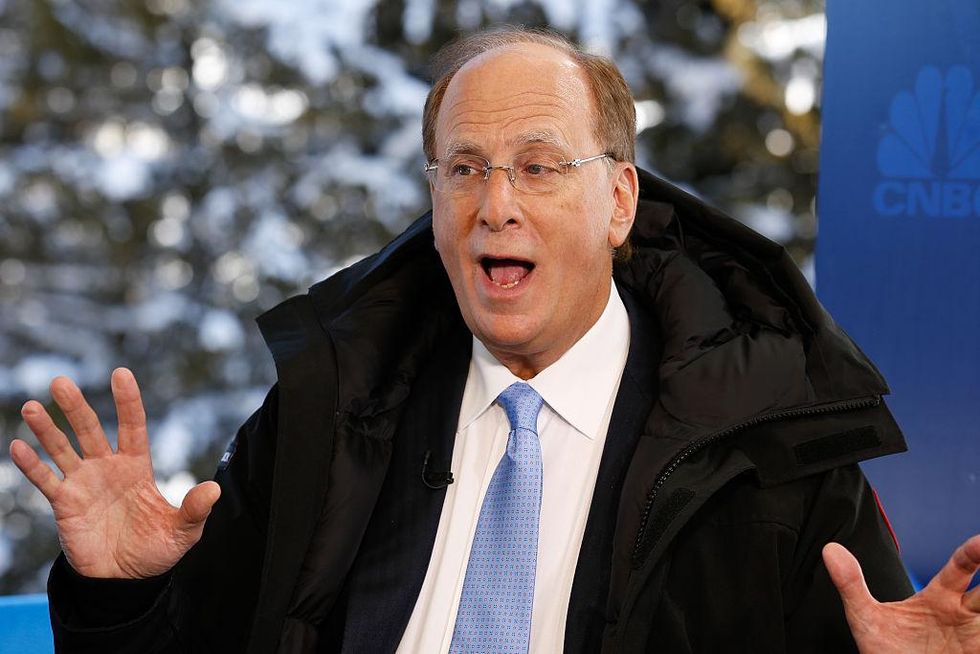 Last month, activist investor Bluebell Capital called on BlackRock CEO Larry Fink to resign after accusing him of "hypocrisy" about the company's environmental, social and governance stance. CNBC reported.
Bluebell, a London-based activist fund, has a small stake in BlackRock with approximately $350 million in assets under the management of the investment company.
In a November letter from Bluebell to Fink, the activist fund expressed concern that Fink had deceived investors and caused a reputational risk to the company. According to Bluebell, Fink has not lived up to its promise made in 2020 to stop investing in thermal coal.
"As BlackRock shareholders, we are increasingly concerned about the reputational risk (including greenwashing risk) you have been unduly exposing the company to, potentially fueling a gap between the 'talk' and the 'walk' in ESG investing; and the backlash caused by BlackRock's ESG strategy, which has turned clients off and attracted an unwelcome amount of negative publicity," the Letter specified.
Fink, a staunch supporter of "stakeholder capitalism," was also accused of "politicism."[ing] the ESG debate," which led to Republican-led states including Florida, Louisiana and Texas selling over $3.5 billion previously managed by the company.
In a yearbook Letter Written earlier this year, Fink dismissed claims that BlackRock was using its financial clout to further a political agenda.
"Stakeholder capitalism has nothing to do with politics," Fink wrote. "It's not a social or ideological agenda. It hasn't 'woken up'."
Bluebell Capital partner and co-founder Giuseppe Bivona told CNBC that the activist fund is concerned that BlackRock's actions are inconsistent with its message.
Bivona claimed there is a "gap between what BlackRock consistently says about ESG and what they actually do". He stated that the investment manager supported several "bad practices" and pointed out that BlackRock remained a shareholder in several coal companies.
"Let me say, when the price of coal was around $76 a tonne, BlackRock was basically talking about divesting," Bivona claimed. "Now that the price of coal is $380 a ton, they are talking about responsible ownership. I think there is a high correlation between BlackRock's coal strategy and the price of coal."
"In our recent activist campaign at Richemont, they opposed increasing board representation for investors who own 90% of the company from one to three," Bivona said. "I really don't think that's in the best interests of the investor that they're putting the money in trust in, and of course it's not in the best interests of any shareholder."
Blackrock told CNBC on Wednesday, "Over the past 18 months, Bluebell has conducted a number of campaigns to further its climate and governance agenda."
"BlackRock Investment Stewardship did not endorse their campaigns as we felt they were not in the best economic interests of our clients," she added.
https://www.theblaze.com/news/blackrock-ceo-accused-of-esg-hypocrisy-pressured-to-step-down-by-green-activist-investor-for-attracting-an-undesired-level-of-negative-publicity BlackRock's CEO has been accused of ESG "hypocrisy" and urged to resign by a green activist investor for generating "an unwelcome level of negative publicity".