Boss accuses 'idiot' Biden of removing free snacks: 'Two people fired'
A gun store owner announced he would previously charge employees for free snacks because of inflation caused by President Joe Biden, according to a sign that went viral this week.
A suspected Oklahoma company employee posted his boss's printed sign on Reddit's "Antiwork" forum Thursday, claiming, "My boss (gun shop) put this up [the] Break room today." The picture garnered over 69,000 votes.
"Drinks and snacks aren't free anymore," the piece of paper declared above an unflattering photo of Joe Biden with the derisive caption, "Durrr."
"That's because of the inflation caused by this idiot, his government and the idiots who elected him," the sign continued. Two line items labeled "Beverages" and "Snacks" at $5.00 each.
"Any employee who has a problem with this, please come to my office. I have already laid off two employees this week and have no problem replacing anyone in my company," the message concluded.
The paper was signed by alleged shopkeeper Harry Brown.
In an I&I/TIPP poll last month, 64 percent of 1,310 adult respondents said they thought Biden's policies were either "responsible" or "very responsible" for rising prices in the United States. Along with many Republicans, 53 percent of Democrats blame the president for inflation.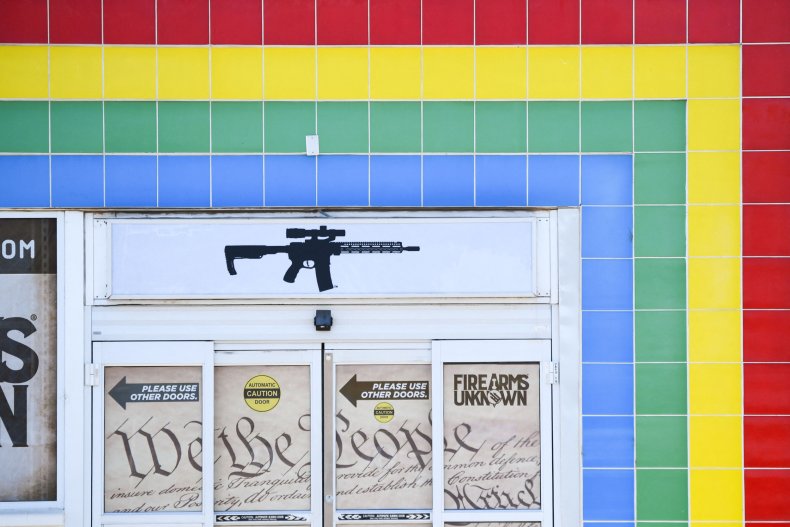 The annualized inflation rate hit 9.1 percent in June, according to data from the US Bureau of Labor Statistics, marking the largest increase in 40 years. According to a May poll by the Pew Research Center, Americans view inflation as by far the biggest problem facing the US. Meanwhile, 54 percent of workers say their wages have not kept pace with inflation.
However, on Reddit, most readers of the shopkeeper's sign said they were taken aback by its logic.
"A guy who artificially inflates prices and then blames Biden and threatens workers is a pretty apt analogy for this recession," argued one comment.
"$5 for snacks and drinks?" asked one reader, stunned by the 500 percent premium. "[The f**k]do you work in a cinema?"
Another disgusted comment read: "As a gun owner and frequent gun shop visitor I would like to know what this shop is so I know I can avoid it and let everyone I know know." What a joke political issues to bully your employees is a great way for me not to do business with you."
news week asked u/xenomoog for a comment.
https://www.newsweek.com/boss-blames-idiot-biden-removing-free-snacks-viral-reddit-1727313 Boss accuses 'idiot' Biden of removing free snacks: 'Two people fired'