Boy swept away by California floods
Rescue workers have reportedly called off the search for a 5-year-old boy who was swept away by floodwaters in San Luis Obispo County as a fresh wave of storms hit California from the Pacific.
According to LA timesCiting local sheriff's office spokesman Tony Cipolla, divers were forced to call off their search Monday afternoon after conditions became too unsafe. The sheriff's office has been asked for comment.
The central California county is one of several coastal regions that have been badly hit by the latest storm surge to hit the state. Evacuation orders have been issued for Montecito and other communities.
Up to 3 inches of rain has fallen on the coast and valleys since Monday afternoon, the National Weather Service said, with up to 7 inches in mountainous regions.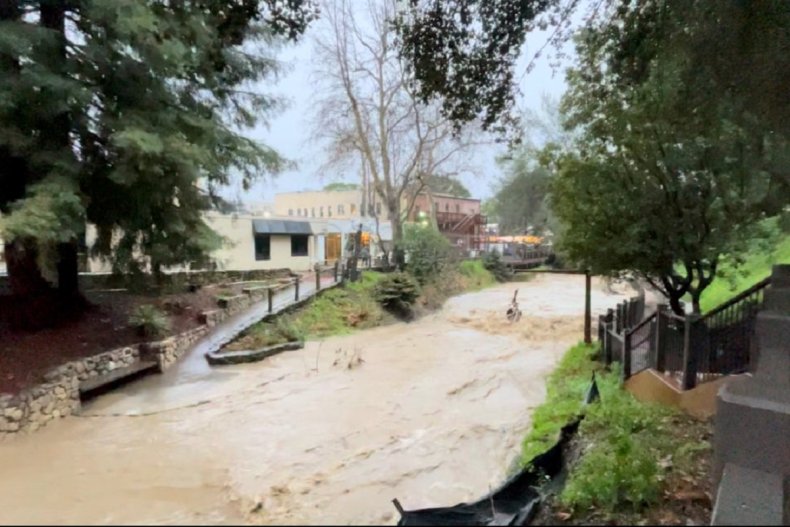 Local officials expect a few more inches of rain on Tuesday as rivers and streams have already burst their banks following Monday's rush.
In an update on the situation in San Luis Obispo, Wade Horton, a county administration official, said, "Virtually every community is experiencing flooding, evacuations, and road closures." He noted that a woman died after being stranded on Avila Beach in San Luis Bay Obispo drove into a flooded street.
This is an evolving story and will be updated.
https://www.newsweek.com/california-flooding-young-boy-swept-away-san-luis-obispo-1772502 Boy swept away by California floods