Brand warnings about digital capital punishment speak against the narrative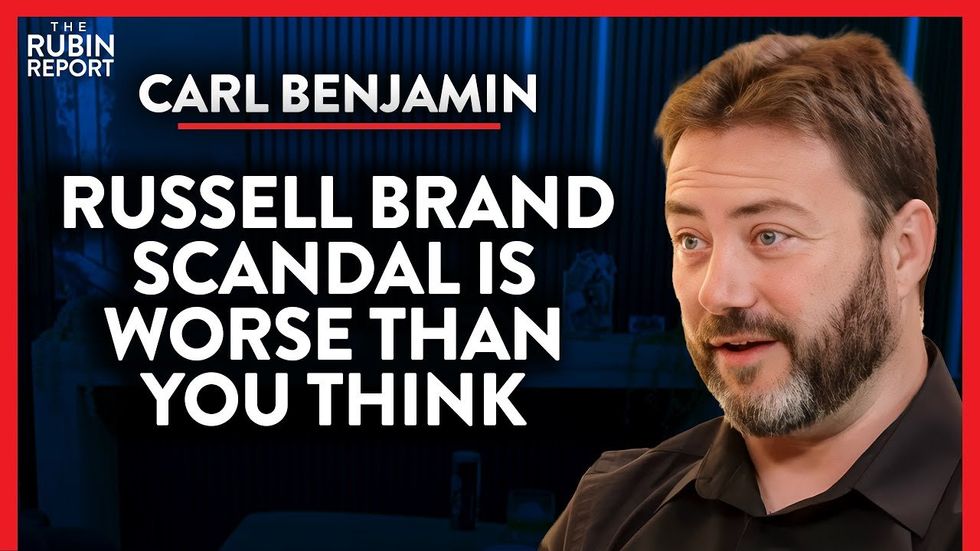 By now most people know that charismatic British comedian, actor and activist Russell Brand has fallen victim to #MeToo. The whole ordeal is shady as the victims apparently only made allegations of sexual misconduct after Channel 4 News contacted them in the hope of making a documentary, which they did.
Currently, Brand has not been officially charged with anything, and yet he has been demonetized by YouTube, dropped by his talent agency, and abandoned by his publisher.
Rumble was also pressured to leave Brand, but Rumble refused, and now it looks like Parliament is taking action against not only Brand, but Rumble as well.
"To say that a man who has nothing but accusations against him should not be able to make a living… [is] psychotic," Dave Rubin tells Carl Benjamin.
"This is literally against the Magna Carta; This goes against the spirit and principles of common law," says Carl.
And while both Carl and Dave acknowledge that we cannot yet confirm Brand's guilt or innocence, the point is that deplatforming him is wrong.
Whether he is innocent or guilty is "debatable," says Dave.
"Exactly," Carl agrees. "If he is found guilty, a statutory penalty will be imposed," but "that does not mean he should be deprived of his livelihood."
If someone "does something wrong, then we have a law that prescribes the punishment for that wrongdoing, and that's all."…We don't ruin them," he continues.
That's exactly what's happening to Brand – the government and media are essentially handing him a "digital death penalty" even before he's sentenced.
"If you eliminate millions of people who can't participate in society, what do you think will happen?" asks Dave.
"They definitely want total control," Carl says. "It's definitely about asserting some kind of internet-wide dominance so that they are the ones who have the authority to say yes or no; which is completely alien to the nature of the English-speaking experience… because we are used to there being a strong divide between state and society."
"There is clearly some kind of international power network that is left-leaning and wants complete managerial control over society, right down to everything you do," Carl explains.
Want more from Dave Rubin?
To enjoy more honest conversations, free expression, and big ideas with Dave Rubin, Subscribe to BlazeTV – the largest cross-platform network of voices who love America, defend the Constitution, and live the American dream.