Breaking: Elon Musk releases a plethora of emails detailing the internal debate at Twitter over censorship of Hunter Biden's laptop story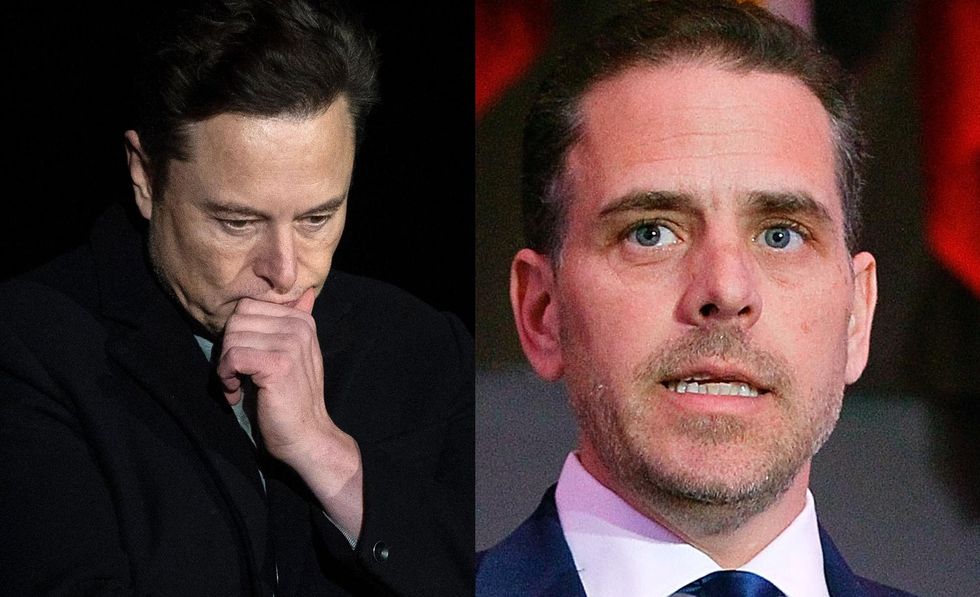 Billionaire entrepreneur Elon Musk did what he promised and on Friday revealed a spate of emails detailing the internal debate at Twitter over censorship of Hunter Biden's laptop story ahead of the 2020 election.
Musk tweeted an announcement about the emails, and after a delay, the "Twitter files" were published in a lengthy tweet thread by journalist Matt Taibbi.
The first tweet received over 425,000 likes in an hour.
"The 'Twitter Files' tell an incredible story from the inside of one of the world's largest and most influential social media platforms. It's a Frankenstein tale of a man-made mechanism that has outgrown its designer's control," Taibbi wroteSummary of documents.
An email showed members of the Biden administration contacted the Twitter team, asking them to "review" tweets that were later deleted by the company.
Taibbi noted that both parties had access to Twitter for these requests, and they were honored by both the Biden and Trump campaigns in 2020.
"This system was not balanced. It was based on contacts. Since Twitter was and is predominantly occupied by people of one political persuasion, there were more channels, more opportunities to complain, open to the left (well, Democrats) than the right," "Tabbi explained.
Laptop story censorship
He then jumped into the emails about Hunter Biden's laptop story.
"Twitter took extraordinary steps to suppress the story, removing links and posting warnings that it may be 'unsafe.' They even blocked direct messaging, a tool previously reserved for extreme cases such as child pornography," Taibbi wrote.
Initially, the decision to censor the story was made based on a dubious claim that information on the laptop could contain hacked foreign government documents.
"They just did it freelance", said a former Twitter contributor to Taibbi. "Hacking was the excuse, but within hours pretty much everyone realized it wasn't going to last. But nobody had the courage to undo it."
The thread also includes emails from California Democratic Rep. Ro Khanna calling on Twitter to stop censoring the story because it is causing a backlash and declaring that censorship violates the First Amendment.
"I say this as a total Biden partisan and confident that he did nothing wrong. But the story is now more about censorship than relatively benign emails, and it's become a bigger deal than it would have been," Khanna wrote.
He adds: "In the heat of a presidential campaign, restricting the distribution of newspaper articles (even if the NY Post is far right) seems to provoke more backlash than good."
A final portion shows emails from research firm NetChoice's Carl Szabo saying Democrats are angry and calling for more moderation to stop Conservatives from publishing disinformation.
"If corporations moderated more, conservatives wouldn't even think about using social media for disinformation, misinformation or anything else," said one passage read.
When asked how to mitigate disinformation without violating the First Amendment, Democrats simply said, according to the emails, "The First Amendment is not absolute."
Musk previously claimed Twitter meddled in elections, leading many to believe he was showing how Democrats had used the platform to sway public opinion.
Here's more about the Twitter files:
Elon Musk drops a bombshell about Twitter's censorship of Hunter Biden historywww.youtube.com
https://www.theblaze.com/news/musk-twitter-hunter-laptop-story Breaking: Elon Musk releases a plethora of emails detailing the internal debate at Twitter over censorship of Hunter Biden's laptop story