Breed proposes spending millions to end transgender homelessness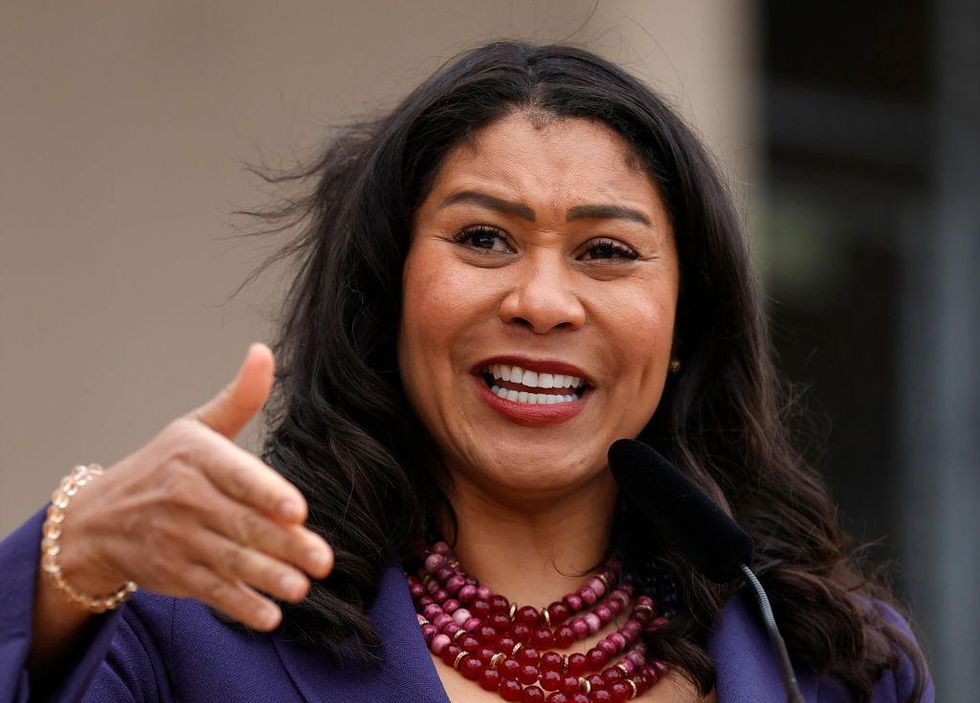 San Francisco Mayor London Breed is proposing to spend millions of dollars to end homelessness among transgender and gender non-conforming people in the city.
"Transgender, non-binary and gender non-conforming San Franciscans are eighteen times more likely to experience homelessness than the general population, and we know the rates are even higher for our minority trans communities," Breed said, according to a press release. "With one of the largest TGNC populations in the country, not only do we need to ensure all San Franciscos have access to housing and essential resources through continued investment, but we can show the country that we remain at the forefront in supporting and protecting ours." trans communities."
The Mayor's Office press release indicates that there are approximately 400 homeless transgender and gender non-conforming residents at any given time.
"The principle of ending trans homelessness by 2027 means that the existing trans homeless community is stabilized and accommodated over the next five years, and all future trans people who become homeless have the resources and support to get them housing quickly, to make every instance of homelessness short and rare," the press release reads.
Breed's two-year budget proposal calls for millions to be allocated to address the problem. The press release said it is proposing "$6 million over two years earmarked to fund short-term rent subsidies, flexible financial assistance and capacity-building support at nonprofit providers for TGNC residents." She is also calling for "$500,000 to fund behavioral health services for TGNC individuals affected by or at risk of homelessness, building on the $500,000 investment already supporting transgender youth affected by homelessness." ", says the press release.
The mayor also proposes "at least 150 long-term housing grants through the city's Flexible Housing Subsidy Pool (FHSP) program" and "acquisition and operation of a new permanent supportive housing site for TGNC and LGBQ+ youth, with a focus on Transition Age Youth." (TAY)," the press release said.
"The Plan to End Trans Homelessness will be a joint effort between the Mayor's Office of Housing and Community Development (MOHCD), the Department of Homelessness and Supported Housing (HSH), the Department of Public Health (DPH) and the Office of Transgender People -Initiatives (OTI) and nonprofit organizations that serve TGNC people affected by or at risk of homelessness," the release notes read. "This makes San Francisco the first city in the United States to commit committed to ending homelessness among the TGNC population."
https://www.theblaze.com/news/san-francisco-breed-homeless-transgender Breed proposes spending millions to end transgender homelessness