Brian Laundrie notebook confession claims Gabby Petito harmed herself
The contents of Brian Laundrie's notebook were revealed on Friday, in which he confessed to killing Gabby Petito and claimed she injured herself before she died.
A copy of the notebook was provided news week by Laundrie family attorney Steven Bertolino, and features Brian Laundrie talking about the last few days the couple spent together, part of his argument for Petito's murder.
In the notebook, Laundrie wrote of how Petito injured herself after falling into the water in Utah during her cross-country road trip. According to Laundrie, Petito was "gasping in pain" and "begging for an end to her pain".
The letter's release comes shortly after Petito's parents, Joseph Petito and Nicole Schmidt, filed a lawsuit against Laundrie's parents, Chris and Roberta, claiming that they knew their son killed Petito.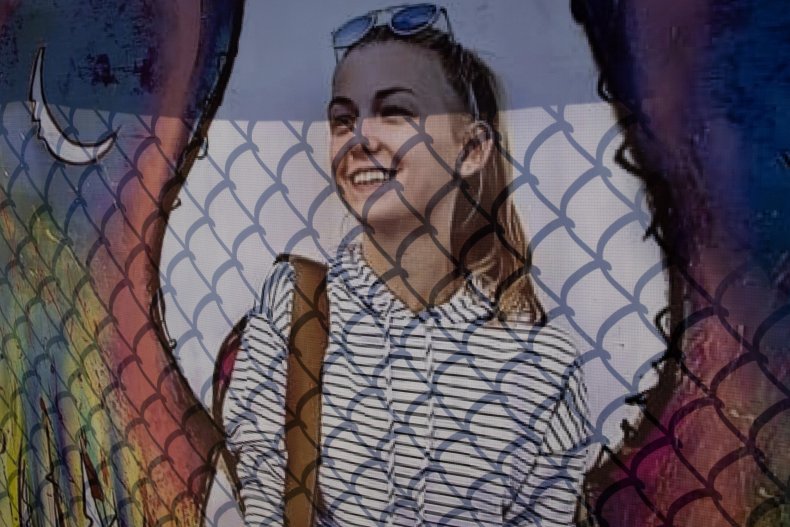 In October 2021, FBI officials discovered Laundrie's notebook and some other items at Myakkahatchee Creek Environmental Park in Florida. Some of Laundrie's remains were also found, as it was later decided that he had taken his own life by a gunshot wound to the head.
A few months after the discovery of Laundrie's body and the notebook, the FBI in Denver issued a statement revealing that Laundrie "claimed responsibility for the death of Ms. Petito" in the notebook.
In the contents of the notebook revealed on Friday, Laundrie wrote: "I don't know the extent of Gabby's injuries, only that she was in extreme pain. I ended her life, I found it merciful that it was what she wanted, but I now see all the mistakes I made. I panicked, I was shocked. But from the moment I decided to take her pain away, I knew I couldn't go on without her.
Petito was found dead in Wyoming's Grand Teton National Park in September 2021 after being reported missing during a road trip with Laundrie when the two were engaged. Petito died by manual strangulation, officials previously said.
Prior to the discovery of Petito's body, Laundrie traveled back to his parents' home in North Port, Florida without Petito. Laundrie was named as a person of interest in Petito's death, but he was eventually reported missing by his own parents. Laundrie's parents informed law enforcement that they believed their son went hiking at the T. Mabry Carlton Jr. Memorial Reserve.
In a statement sent to news week On Friday, Bertolino said, "Today, Petito family attorney Patrick Reilly and I met with the FBI in Tampa to sort through and take possession of the personal items belonging to Gabby and Brian. This was a pre-arranged exchange to allow both the petitos and laundries to preserve what belonged to their respective children.
The statement continued: "While I have chosen to release this letter for the sake of transparency, I will not comment further as court cases are pending. These are Brian's words."
https://www.newsweek.com/brian-laundrie-notebook-confession-claims-gabby-petito-injured-herself-1719115 Brian Laundrie notebook confession claims Gabby Petito harmed herself