Bruce Springsteen's "racing" 1969 Chevrolet Chevelle sold for a small fortune
It's the ultimate New Jersey beach cruiser.
A 1969 Chevrolet Chevelle SS Convertible once owned by Bruce Springsteen has been auctioned for much more than the car is normally worth.
The blue Le Mans car is similar to that described in Springsteen's 1978 classic, Racing in the Streets.
It has a 396 cu in V8 and Hurst shifter as described in the song and was owned by the singer in the 1980s while he was working on the albums Nebraska, Born in the USA and Tunnel of Love .
THE CHEVROLET CHEVELLE MUSCLE CAR IS BACK IN A BIZARRE WAY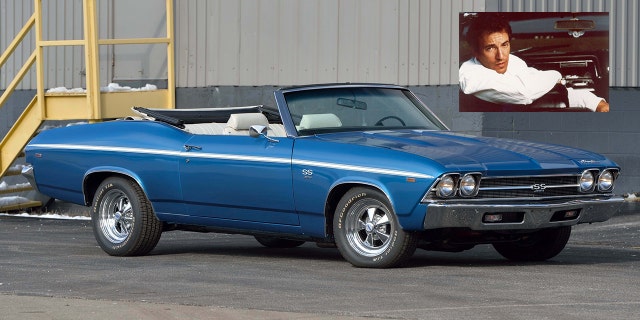 "I got this car in 1981 and lived in it for practically many summers down here on the Jersey shore," Springsteen wrote in a credentials. "It's a great piece and has a sacred place in my heart."
Springsteen had it painted midnight black and later gave it to his recording engineer Toby Scott as a Christmas present in 1987.
Scott spent three decades giving it a full restoration that included restoring the factory blue paintwork, which was completed in 2020. It was then loaned to the Rock and Roll Hall of Fame Museum and displayed.
Scott decided to part with it that year and put it up for auction at Hagerty Auctions in Indianapolis last weekend, where it is expected to sell for $150,000-$200,000, about twice what a similar car would fetch in its entirety restored condition is worth.
In the end it was about something more. The final price paid was $302,500, which set a new record for the model.
CLICK HERE TO SIGN UP FOR THE FOX NEWS AUTOS NEWSLETTER
A real road racing car was also sold at the event.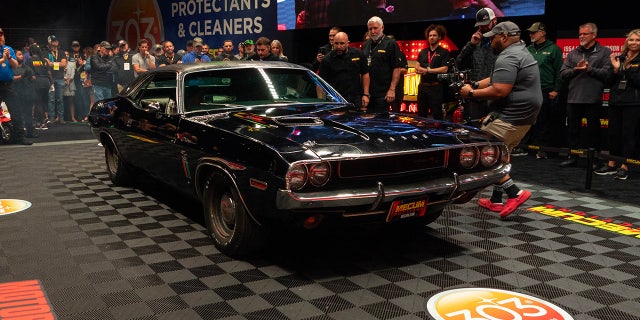 The 1970 Dodge Challenger R/T SE known as the "Black Ghost" was owned by the late Detroit police officer Godfrey Qualls and was famous for illegally racing around the city.
CLICK HERE TO GET THE FOX NEWS APP
Due to its legendary status, it was listed on the National Historic Vehicle Register of Significant Automobiles and was auctioned by the Qualls family for $1,072,500.