Bruins contemplate early playoff exit after Hurricanes loss
brown bears

"It stings and it's not the feeling you want. But other than that, we made it together."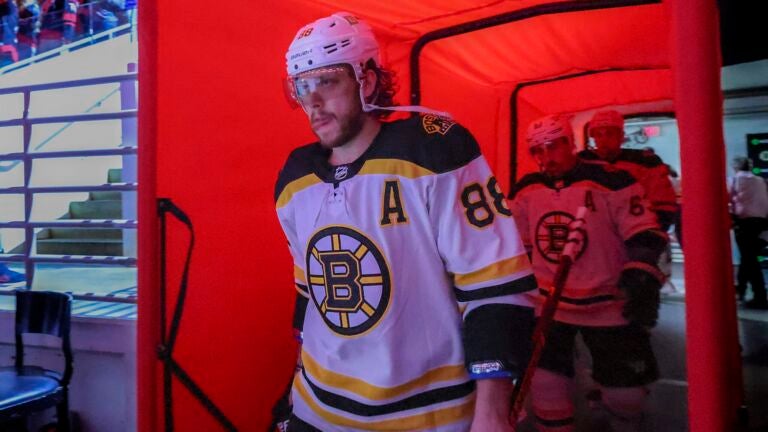 The Bruins' season came to an abrupt end on Saturday when they lost 3-2 to the Carolina Hurricanes in Game 7 of the opening round.
They had their chances, including during a frantic finish in which they scored with 21.7 seconds left and almost equalized but failed to make it. It was another disappointing end for a talented team who have now lost in the first or second round in each of the last three seasons.
"You have few opportunities where you have a real chance of going far. And we thought we'd have that this year," said Brad Marchand. "So yeah, it hurts."
Perhaps the most relevant story of the series was that the home team won every game. Marchand made it clear there's a reason teams battle for home field advantage all year, saying crowd energy benefits both sides.
"The away games hurt us in the long run," said Patrice Bergeron. "I thought it would be close. It's a good team that we just fought against and we knew it was going to be a tough streak, we knew it was going to be a long streak. We expected that. We needed one on the way and we couldn't."
In Game 7, head coach Bruce Cassidy conceded the Bruins had a chance when Taylor Hall failed to capitalize on a 2-on-1 chance. Cassidy said it was a great save against Antti Raanta and changed the dynamic. If the Bruins had scored first, he said, that would have pressured the Hurricanes to react, not the other way around.
He also addressed their defensive zone coverage — an area he thinks they've excelled in all season — as an issue Saturday night.
"Yeah, they play games, but more on us, not doing the job defensively, being in the right places, good sticks, so that's probably where I'm most disappointed with how it ends," said Cassidy.
The Bruins cut it to 1 with a goal from Jake DeBrusk and almost made it with a wrister from Trent Fredric, but instead the Hurricanes pounced moments later. By this point, the Bruins were on a steep rise and time was just running out.
They left very disappointed with the result but happy with how they fought to the end.
"It burns and it's not the feeling you want. But other than that, we made it together," Bergeron said. "It's always hard to say that when you fall short, but it's something to be proud of. we fought We did that all year long."
Get the latest sports news from Boston
Get updates on your favorite Boston teams straight to your inbox from our newsroom.
https://www.boston.com/sports/boston-bruins/2022/05/15/bruins-hurricanes-game-7-reaction-quotes-patrice-bergeron-brad-marchand/ Bruins contemplate early playoff exit after Hurricanes loss