Bryan Batt talks about his new play "Pay The Writer"
As for his stage and film work, Bryan Batt has always strived to plumb the depths of heartbreak and personal conflict.
The Louisiana-born actor landed on the prestige television map with Mad Men, playing Stirling Cooper's tight-lipped art director. Sal Romanofrom 2007 to 2009. This month he is back on the New York stage in "Pay the author" as Bruston Fischer, a gay literary agent who is so comfortable with his true self that he makes selfless jokes, but who relies on his work and sense of humor to distract from his inner struggles.
"I have a lot of compassion for someone like Bruston who wants love but hasn't found it," Batt told HuffPost shortly after "Pay the Writer." Opens off-Broadway Last month. "I love that he's a gay man of a certain age." The piece itself, he added, "raises the question of great artists and what they're allowed to get away with." Can you separate the artist from the art and the Separate the person from their behavior?"
Written by Tawni O'Dell Directed by Karen Carpenter, "Pay the Writer" takes a comprehensive, behind-the-scenes look at Bruston's decades-long collaboration with Cyrus Holt (played by Ron Canada), an acclaimed black author.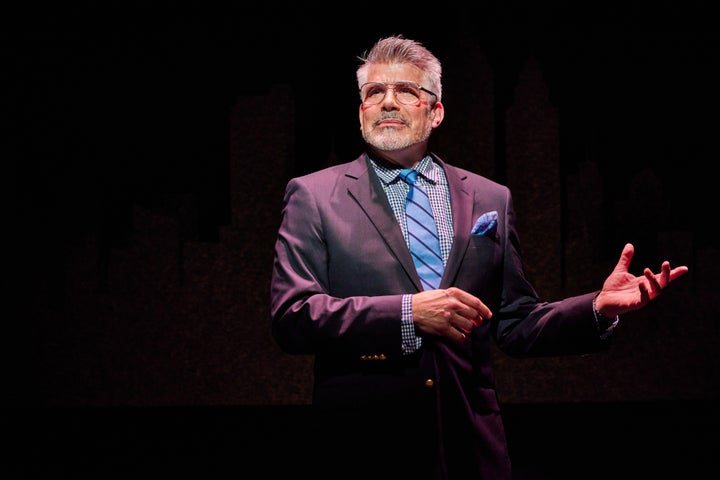 Faced with a terminal illness, Cyrus is determined to publish one final book and make amends with his two estranged children, Gigi (Danielle J. Simmons) and Leo (Garrett Turner), before it's too late.
These plans are complicated by the unexpected arrival of Cyrus' ex-wife Lana (Marcia Cross from "Melrose Place" and "Desperate Housewives"). Suddenly Bruston finds himself in conflict with Cyrus' relatives and at the same time unwilling to accept his client's impending death.
"It's an interesting triangle, the agent, the star author and his ex-wife – how it all comes together," Batt said. "Bruston is very unlucky in love, especially because he has a small fire burning for Cyrus. Whether it's sexual or not, it's definitely a love."
The play also raises questions about the intersection of race and queer sexuality, particularly in scenes depicting the early days of Bruston and Cyrus' working relationship. On these issues, Batt noted: "I don't want to get involved in anything political, but people just don't know how to behave and talk to each other anymore. The things that are considered manners and decency disappear. We must keep our minds and hearts open to the new generation and their feelings."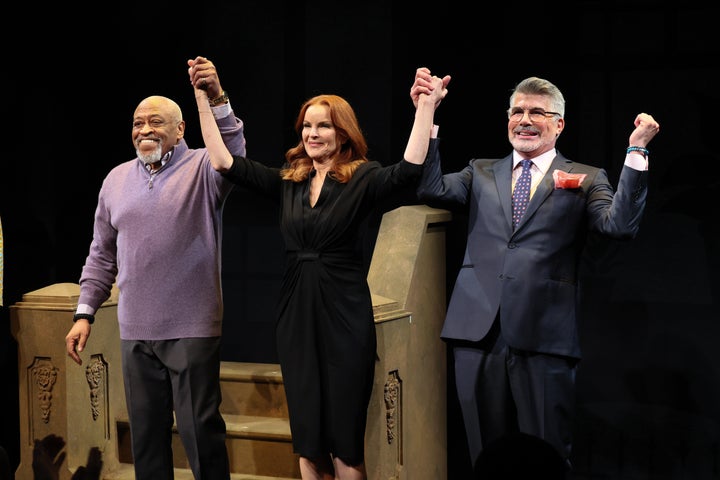 Given his character's experiences in Pay the Writer, Batt recognizes the good fortune he has had in his love life. He and his husband, Tom Cianfichiwill celebrate their 10th wedding anniversary Next year. In total, the two men have been together for 34 years.
Nowadays, she divide their time between New York and New Orleans. They became business partners when they opened in 2003 hazelnuta high-end home furnishings store on Magazine Street in New Orleans, in 2003.
What started as a creative side gig has turned into "one of the most liberating things I've ever done," Batt said. "You can become one of those things in show business. It takes over your life and can become very short-sighted and it's all you talk about. The opportunity presented itself and I just thought, 'I need to take a little break.' That was 20 years ago and we've never had a losing year."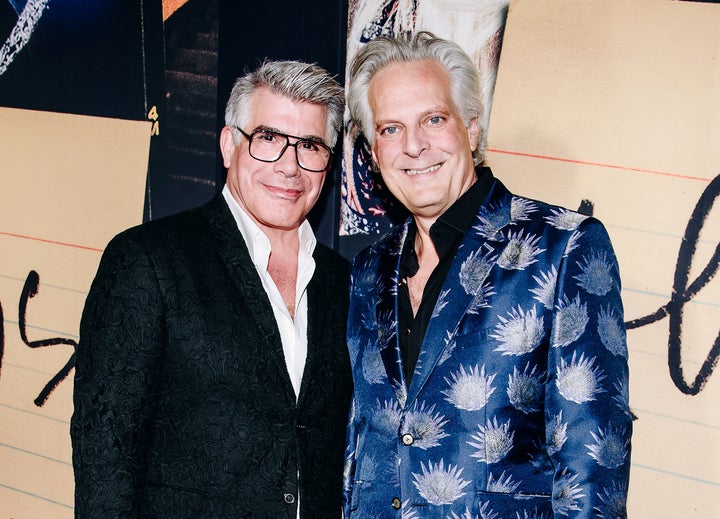 If all goes according to plan, the Big Easy will also be Batt's next home on the stage. For several years he has been working on "Dear Mr Williams", a one-man play inspired by his own youth. The show premiered two years ago in Louisiana and there are talks of bringing it to New York and other cities.
"It's my story of growing up in New Orleans, my coming-of-age story," Batt explained. "Growing up, I didn't know any gay people. It wasn't discussed." The show's title is a reference to author and playwright Tennessee Williams, who wrote "The Glass Menagerie" and "A Streetcar Named Desire," he said. "He always had an affinity for the underdog. He always stood up for the person who wasn't perfect. He showed us the beautiful undersides, the underbelly."
Batt's film career is also currently in full swing. Earlier this year, he completed filming an upcoming film starring Bill Irwin and Marisa Tomei in Provincetown, Massachusetts.
However, having been a member of "Pay the Writer" since the play's first reading last year, he hopes the dramedy will have a second run, possibly on Broadway or in London, after the current run ends on September 30.
"I love doing film and television," Batt said, "but the real business is the stage."