Building on Congress Avenue catches fire just blocks from the Texas Capitol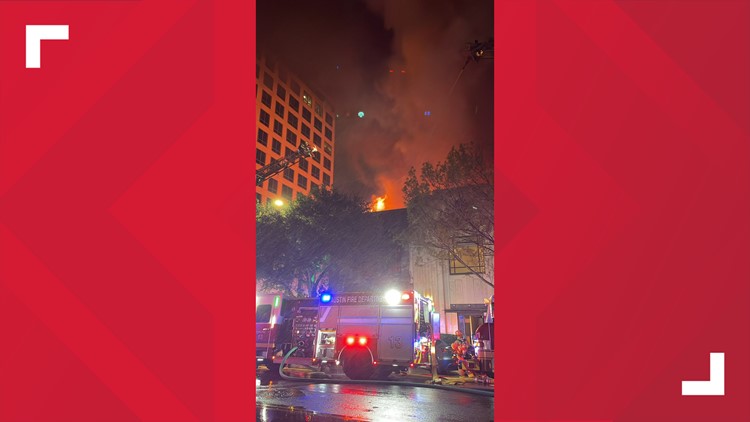 AUSTIN, Texas – The Fire Department Austin responded to a fire at a building on Congress Avenue, just blocks from the Texas State Capitol, early Tuesday morning.
AFD said just after midnight that crews were at the scene of a fire at a commercial building at 903 Congress Ave, two blocks from the Capitol.
At 1 a.m., the AFD reported that the fire was under control and that the crews were operating from outside the building due to structural conditions. AFD said no one was in the building and no one was injured in the fire.
Shortly after that update, the AFD said firefighters moved on to overhaul operations, with crews removing hotspots from outside the building. AFD said the main part of the fire had been extinguished and no flames could be seen.
Just before 2 a.m., the AFD said an antenna and engine would remain on site overnight and that crews were still working to extinguish hot spots.
The cause of the fire is being investigated.
https://www.kvue.com/article/news/local/congress-avenue-building-fire/269-50a7e61e-eca8-42f5-9a4a-286a408d2b7e Building on Congress Avenue catches fire just blocks from the Texas Capitol