Bus crash injures dozens in snowy conditions in Canada
At least 53 people were injured in a serious accident involving a passenger bus in Kelowna, southern British Columbia, on Christmas Eve, according to local media and authorities.
The details of the accident are still unclear as the situation at the crash site, the Okanagan Connector near Peachland, continues to evolve.
Local health agency Interior Health – which operates in southern British Columbia's interior – reported that it launched a "Code Orange Response" following the bus crash, which is used to respond to disasters likely to increase the capacity and utilization of hospital resources .
According to Interior Health, the injured are being treated at three different hospitals in Kelowna, Penticton and Merritt.
"We are currently unable to provide patient conditions," Interior Health wrote on Twitter.
"We will strive to connect families with patients as soon as possible," the healthcare provider added in another tweet.
"Our thoughts are with all of the patients, families and our first responders affected by these events."
Canada today reported that those with the most serious injuries were taken to Kelowna General Hospital (KGH), while those with minor injuries were taken to other hospitals in the area.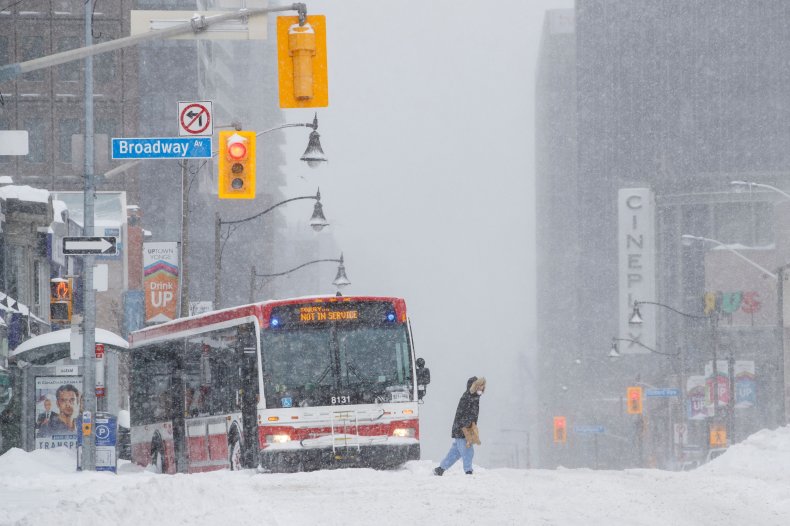 As a result of the incident, the Okanagan Connector (aka Highway 97C) was closed in both directions between Aspen Grove and Peachland around 7:15 p.m. on Christmas Eve.
Drive British Columbia, an official Twitter account managed by British Columbia's Department of Transportation and Infrastructure, reported that an "assessment" of the highway was underway.
The total number of injured or the cause of the bus accident is still unknown.
This is an evolving message and will be updated later.
https://www.newsweek.com/bus-crash-injures-dozens-amid-snowy-conditions-canada-1769531 Bus crash injures dozens in snowy conditions in Canada