Buttigieg brutally mocked the puff article and praised its 'cathedral spirit': 'I can't believe this is real'
An article bizarrely exaggerating praise for Transport Secretary Pete Buttigieg was heavily derided on Thursday.
The Wired story, headlined "Pete Buttigieg loves God, beer and his electric Mustang," included lines from author Virginia Heffernan in which critics said she was comparable to North Korean state television.
"Certainly the US Secretary of Transportation is thinking about building bridges. But infrastructure occupies only a fraction of its vast mind," Wired wrote.
BUTTIGIEG points to how roads are "designed and built" as a reason for racial disparities in road deaths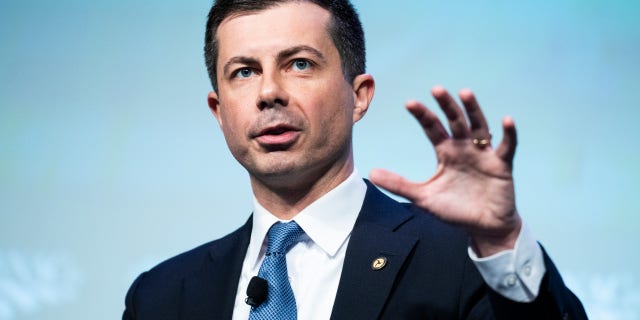 "As Secretary Buttigieg and I chatted in his sparsely furnished corner office one spring afternoon, I began to realize that his cabinet post required only a modest fraction of his cognitive abilities," Heffernan continued, in one of many sentences describing Buttigieg's vast intellect.
Buttigieg is also credited with having a "curious mind" and a "cathedral spirit".
The Secretary of Transportation and former Mayor of South Bend, Indiana, also spoke about his love of burgers and driving.
REP. DELAURO praises Buttigieg's plan to eliminate "gender inequality" by promoting female crash test dummies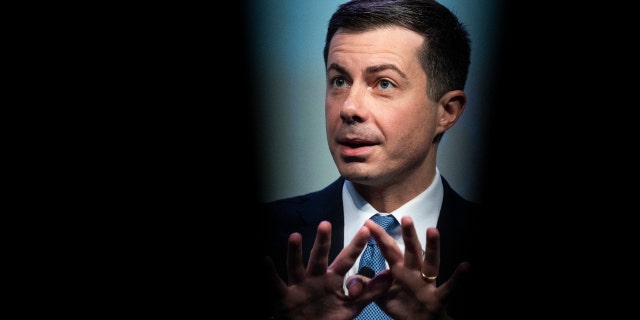 "I'm thinking about burgers, aren't I? I love a good cheeseburger. I hate a bad veggie burger. I like a good veggie burger. The Burger King Impossible Whopper with bacon isn't a bad combo," said Buttigieg.
"The same when it comes to driving," he added.
"I mean, riding is literally about performance, physically and technically. It feels good to drive a car with a lot of power."
Buttigieg has enjoyed extremely positive coverage over the years, including while running for the 2020 Democratic nomination. Joe Biden poked fun at his lack of experience during the 2020 primary, but eventually won his support and got him a cabinet job.
GINGRICH FACKELT BUTTIGIEG: "PERFECT SYMBOL OF INCOMPETENCY, PROTECTED BY POLITICAL STANDARDS"
Journalists and political commentators took to Twitter to poke fun at the media's impressive coverage of Buttigieg.
NewsNation reporter Zaid Jilani asked why the interview didn't focus on Buttigieg's job as Secretary of Transport.
"Why did someone interview the transport minister and ask almost no questions about transport?" he asked.
Stephen Miller, editor at The Spectator, jokingly said Buttigieg was a "hyperbrain intellect".
"His intellect is that of an autistic alien. For Algernon it is the flower of modern politics. We need to bask in his hyperbrain intellect. Even Joe Biden made fun of him during the campaign for not being able to fill in potholes at the time." that led him to train as a secretary.
"Is this real or a parody," asked Republican communications expert Matt Whitlock.
Newsweek opinion editor Josh Hammer objected to the paper's portrayal of Buttigieg's boss, President Biden, as a "hardy" Catholic, despite his pro-choice beliefs.
"I suppose that would be the 'robust Catholicism' that leads Biden to now support unlimited, taxpayer-funded abortions and the 'sincere attempt to revive the soul of America' that leads him to support half the American population to be labeled as domestic terrorists. Mouthpieces of the regime media are absolute beasts," Hammer wrote.
Another report joked that the Wired article was exaggerated even by the standards of North Korean propaganda.
CLICK HERE TO GET THE FOX NEWS APP
"'Hey, let's take it easy Wired' – North Korean State TV," the user wrote.