California college evacuated due to bomb threat after professor forced students to reveal gender pronoun preference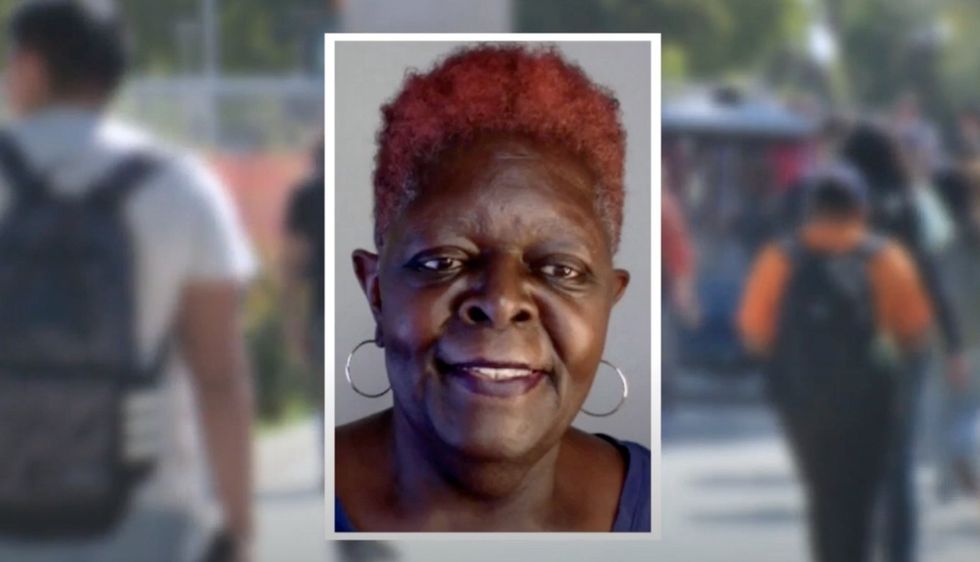 were students at a university in California evacuated about a bomb threat following a controversy surrounding a professor who asked students to reveal their gender pronoun preferences for class credit.
Alerted to the gender pronoun requirement by a concerned viewer, KMPH-TV reached out to the Fresno State professor but received a snippy response. The outlet stated that students who revealed their pronoun preference would receive credit for the course and those who declined would lose credit.
"I don't know who you are and why the structure of a task is of interest to you. "You should ask the viewer why this is his concern," replied Professor Ida M. Jones.
The professor did not comment after the station reiterated that it was a news agency.
On Thursday, university officials received a bomb threat via email and KMPH receive a copy of the email. The email said the bombs were planted at the university, as well as at the university president's house and the professor's house.
"The bombs are powerful enough to destroy the buildings. It is imperative that the student dormitories be evacuated so that no one dies," the note said.
Several buildings were evacuated Thursday before authorities said the threat was a hoax.
On Friday, university officials sent an email to KMPH confirming that the professor's actions violated their policies on pronouns.
"As part of a lecture assignment, a professor required students to reveal information about themselves, including their preferred pronouns. We are confirming whether a student has been negatively impacted by choosing not to share their pronouns," the statement said. "If this is the case, we will work with the affected students and the department chair to resolve this matter. Providing preferred pronouns is optional and a personal decision, and we will contact the faculty member in accordance with University policies and procedures."
They also condemned the bomb threat.
"While we fully support freedom of speech and expression, we strongly condemn any actions that threaten the safety of our campus community," the statement concluded.
Fresno State's motto is "Discovery. Diversity. Distinction."
Here is a local news report about the incident:
Fresno State conducts damage control after professor's pronoun requirement leads to bomb threatswww.youtube.com
Do you like Blaze News? Bypass the censorship, sign up for our newsletter and get stories like this delivered straight to your inbox. Login here!