Camille Vasquez tells Amber Heard to stop speaking to the jury: 'Finally'
Camille Vasquez sharply interrupted Amber Heard as the actress was in the stands for the last time yesterday, in footage that has gone viral.
Johnny Depp's lawyer has been widely praised for her performance in court over the past month, and Heard was again interrogated by Vasquez on Thursday, where she was challenged to fake bruises on her face.
Depp, 58, sued his ex-wife Heard for defamation over a comment published by The Washington Post in 2018, in which she said she was a victim of domestic violence. While Heard didn't name her ex-husband in the piece, his legal team argued it was obvious she was referring to him. Heard, meanwhile, has sued for $100 million in damages.
Thursday was the penultimate day of the trial, with the jury scheduled to hear closing arguments on Friday.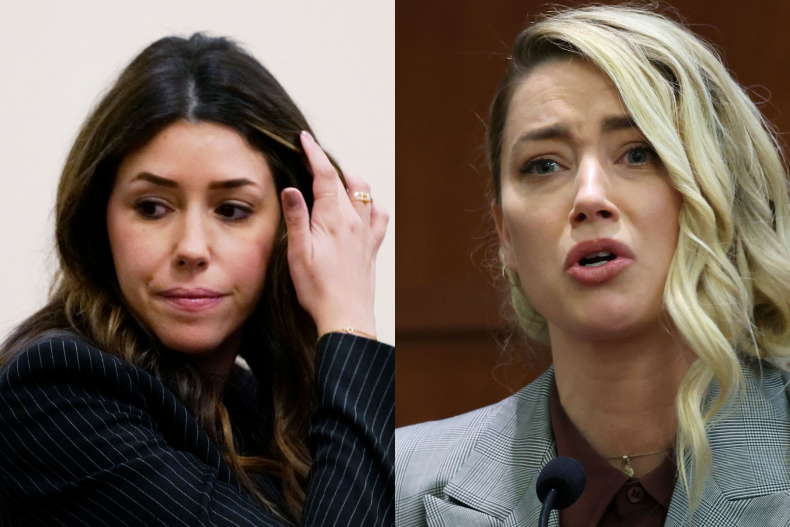 At one point, Heard addressed the jury and explained the metadata relating to one of the photos and the Aquaman Star continued without being asked another question.
This prompted Vasquez to step in and tell Heard to stop talking.
"Miss Heard, there is no question unanswered. And I would appreciate it if you would not contradict the jury," Vasquez said sharply.
To which Heard replied, "Sorry, I thought you asked me about it."
Vasquez then added, "No, I didn't ask you about anything."
Footage of that moment has been viewed more than 7 million times on TikTok.
User jd_justice posted the clip Thursday night with the caption: "GO CAMILLE!!!"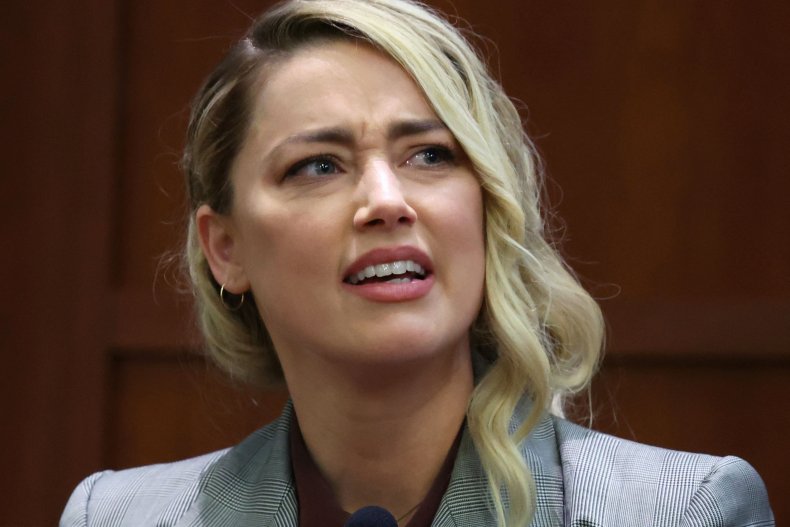 Similarly, the comments are full of praise for Vasquez, with the top answer praising her for interrupting Heard.
"Finally he was told it was inappropriate so was more than happy to have that said to her," the comment read.
On the witness stand yesterday, she became emotional as she testified about the impact the trial had on her life.
She said she feels "harassed, humiliated, threatened every day."
"Even just walking into this courtroom and sitting here in front of the world," Heard said. "The worst parts of my life, things I've been through, have humbled me. People want to kill me.
"People want to put my baby in the microwave and that's what they tell me," she continued. "Johnny … promised me that if I ever left him, he would make me think about him every day that I lived."
Heard denied she giggled on the stand, saying: "I'm not sitting in this courtroom laughing, smiling and making derogatory jokes. That's not me. That's awful. It's painful and it's humiliating for every human being. Maybe it's easy to forget, but I'm human."
She added, "I hope nobody ever has to go through something like this."
consequences news weekLive blog from for trial updates.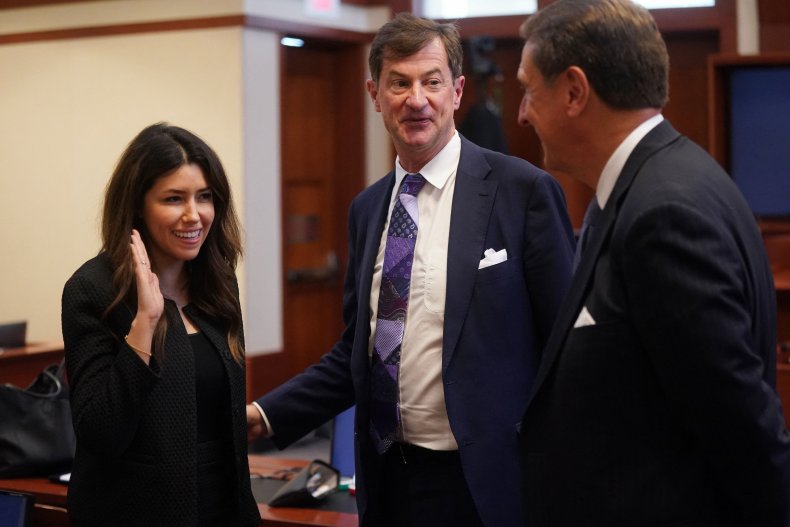 https://www.newsweek.com/camille-vasquez-amber-heard-stop-talking-tiktok-viral-johnny-depp-trial-1710724 Camille Vasquez tells Amber Heard to stop speaking to the jury: 'Finally'