Canada threatens to CENSOR podcast streaming. America is next?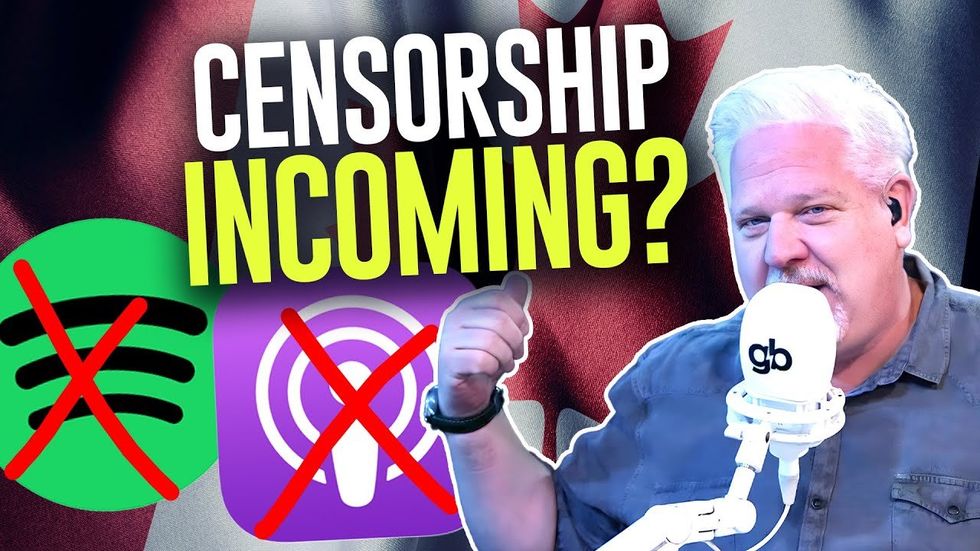 It seems that Canada is becoming more dystopian by the day.
The country could soon begin censoring and regulating streaming services and social media platforms, forcing podcasters to register with the government to use them.
"You don't want a regulated internet podcast council," warns Glenn Beck.
The Online Streaming Act, formerly Bill C-11, comes into force on November 28th. This means that any online streaming service operating in Canada that generates more than $10 million in revenue in a given year must register with CRTC.
Toronto Sun political columnist Brian Lilley wrote a simple X-message to the Canadian government regarding the new rule: "Go to hell."
Glenn wonders if simple messages like Lilley's will be allowed in the future, and Lilley isn't so sure.
"I don't know. It's a bizarre act, you know," says Lilley. "Sometimes politicians pass a law that is very strict and describes everything in detail. Sometimes they pass a comprehensive law and then leave the rest to regulation."
While some Canadians believe the new bill won't lead to censorship, Lilley doesn't agree.
"It could be, and that's a problem because so much of it is left to the regulation of our broadcast regulator, which has done such a great job that they're now going to regulate the internet," Lilley says.
"The Trudeau government looked on and said, 'We need to update the Broadcasting Act for the online age, great.' Let's incorporate all sorts of things that could lead to bad places. Let's ensure that our officials, our commissioners, control what can be said online," he added.
He points out that if someone in Canada does what Tucker Carlson does in America, your videos will be regulated.
"We're in a very dangerous place," Lilley says.
Want more from Glenn Beck?
To enjoy more of Glenn's masterful storytelling, thought-provoking analysis, and uncanny ability to make sense of chaos, Subscribe to BlazeTV – the largest cross-platform network of voices who love America, defend the Constitution, and live the American dream.