Canada's ministry denies 'climate police' plans – but leaked draft 'army of arms' suggests otherwise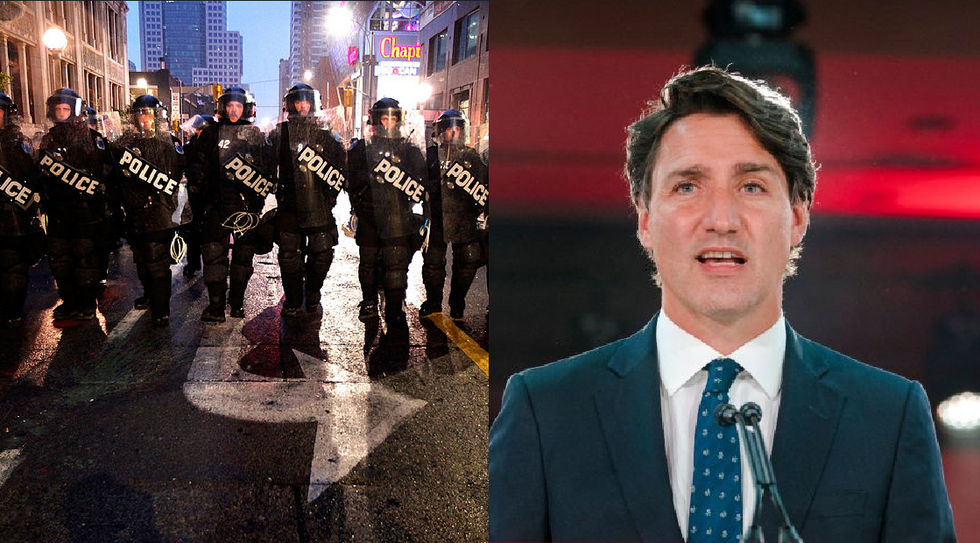 Architectural plans have been leaked from Canada's Department of Environment and Climate Change (ECCC) that suggest Canadian Prime Minister Justin Trudeau's government intends to "weaponize the climate change agenda," according to Counter Signal reporter Keean Bexte.
The report reveals detailed plans to build a new "climate policeFacility in Winnipeg, Canada, complete with a "firearms locker, interrogation rooms, biological labs, media relations offices, controlled rest rooms, and intelligence facilities".
Bexte also points to a job posting on Indeed.com that shows the ministry is actively recruiting an unspecified number of "Environmental Enforcement Officers', but Environment Canada on January 1 Twitter post.
"If you want to see what 'Climate Enforcement' looks like, look at what Canada is building: A massive facility in the heart of Canada's agricultural heartland that will house everything from an armory and interrogation rooms to bio-labs and 'controlled rest rooms.' ,'" Glenn Beck said on the radio show.
"Lo and behold, the plan for this facility – and allowing the 'climate police' to enter the compound without a warrant – was hidden in a massive bill," he added. "The Impact Assessment Act gave it power – this was passed by Trudeau's majority government in recent days – and it gave wide-ranging powers to Minister Enforcement Officers. But nobody knew what that was. It was only in this bill."
In recent months, the Biden administration (which, of course, would never hide anything volatile in a massive bill) has stepped up its own climate enforcement. But do all these measures make things better or worse? Watch the video clip below to hear Glenn break it down. Can't watch? Download the podcast here.
Want more from Glenn Beck?
To enjoy more of Glenn's masterful storytelling, thought-provoking analysis, and uncanny ability to make sense of chaos, Subscribe to BlazeTV – the largest cross-platform network of voices who love America, defend the Constitution and live the American dream.
https://www.theblaze.com/shows/the-glenn-beck-program/canada-climate-police Canada's ministry denies 'climate police' plans – but leaked draft 'army of arms' suggests otherwise