Captain overheard telling the cops to wait at the Uvalde massacre, still on active duty
Texas Department of Public Safety (DPS) Captain Joel Betancourt remains in office after he was heard in a newly released audio recording instructing a team set up to respond to the Uvalde school massacre to "wait."
In the recording, released by CNN on Thursday, Betancourt told officers to wait more than 70 minutes after the gunman attacked Robb Elementary School. The recording is the latest revelation of the police response to the May 24 mass shooting, which was furiously denounced by community members and is the subject of multiple investigations. Unlike other officers who lost their jobs as a result of the fallout, Betancourt remains on active duty, CNN reported.
Betancourt, a 15-year veteran of the department, said in the recording that he prevented the team from entering the classroom because he thought a group of more highly trained police officers were on their way to the scene, according to CNN.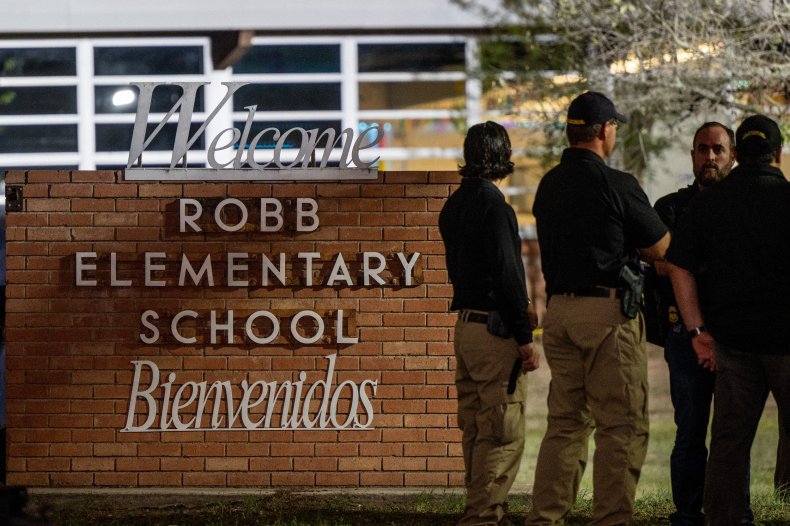 "Hey, this is DPS Captain Betancourt. The team that is going to make a break must stand by. The team that's going to make a break has to be ready," Betancourt said in the May 24 recording at 12:48 p.m.
Betancourt issued the order over a police radio, which was picked up by multiple officers' body-worn cameras, CNN reported. Memos obtained by the news outlet from other DPS officers describe that Betancourt asked them to stand down. A DPS lieutenant wrote that he drove nearly 40 miles at speeds of up to 130 mph in response to the shooting.
The massacre was one of the deadliest school shootings in US history, killing 19 students and two educators. Almost immediately thereafter, police faced heavy backlash for their response, which was criticized as lukewarm and disorganized.
Community outrage was reignited over the summer after Robb Elementary released surveillance footage showing police checking their phones and waiting in the hallway as the shooting unfolded.
Pete Arredondo was fired as the school's police chief by the Uvalde School District Board in August. The county announced this month that it would indefinitely suspend its entire police force.
DPS Director Steven McCraw told staff in July in an email obtained by WOAI-TV that law enforcement's response to the shooting had been a "pathetic failure."
"Every agency that responded that day shares this error, including DPS," McCraw said in the email.
The police response in Uvalde is currently being investigated by DPS and a legislative committee. McCraw told CNN that Betancourt is also under scrutiny for his instructions to officers.
news week has reached out to DPS for comment.
https://www.newsweek.com/captain-heard-telling-cops-wait-uvalde-massacre-still-active-duty-1753752 Captain overheard telling the cops to wait at the Uvalde massacre, still on active duty