Chancellor Olaf Scholz shows a photo with an eye patch after a jogging accident
German Chancellor Olaf Scholz suffered a jogging accident over the weekend.
Scholz posted a picture on X, formerly known as Twitter, wearing an eye patch and has red bruises on his face.
Due to the injury, he had to cancel appointments this weekend.
Chancellor Olaf Scholz tweeted a pirate-style image on Monday, showing him with a black eye patch and dark red bruises on the right side of his face – the result of a jogging accident over the weekend.
"I'm curious about the memes," wrote the Chancellor in the caption.
To allay any concerns about his health, Scholz smiled slightly in the photo, which was apparently taken in the Chancellery, and also wrote: "Thanks for the congratulations, it looks worse than it is!"
FEDERAL CHANCELLOR OLAF SCHOLZ highlights the unused potential of deep geothermal energy for heating
Scholz fell while jogging on Saturday and suffered bruises on his face, which prompted him to cancel some appointments this weekend, the government said.
His spokesman told reporters in Berlin later on Monday that the chancellor was fine given the circumstances.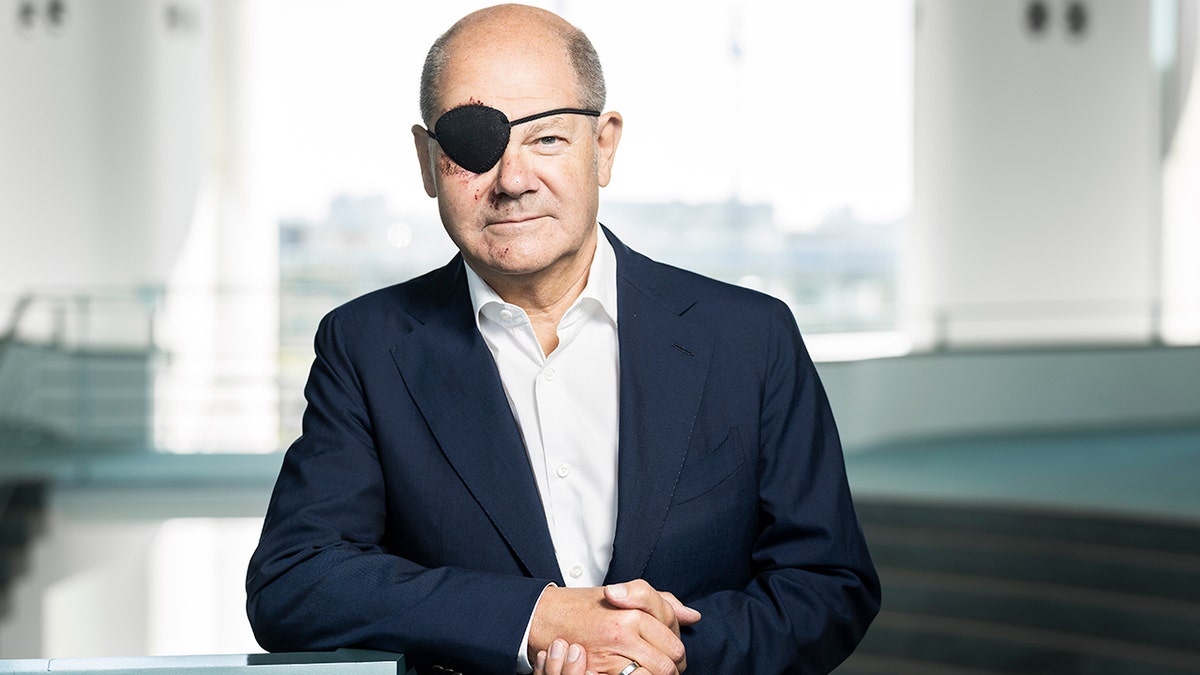 "He was in quite a good mood this morning but still looks a bit shaky," said Steffen Hebestreit, adding that the photo was published "so that everyone can get used to how he's going to look like in the next week or two." "
Chancellor Olaf Schulz's wife resigns as Brandenburg Minister of Education
On Sunday, the 65-year-old federal politician canceled appointments in the central Hesse region, where state elections are taking place on October 8th. However, he was expected to attend public appearances later on Monday in Berlin.
Local media reported Scholz fell while running in his hometown of Potsdam, which is 27 kilometers southwest of the German capital.
Scholz has been leading Germany since December 2021. He was previously the state's finance and labor minister and mayor of Hamburg.
CLICK HERE TO GET THE FOX NEWS APP
In a portrait on his party's website, Scholz says that he hated sport at school but got a taste for it through his wife Britta Ernst. "Now I jog as often as I can," he says.
Scholz says he tries to find time to jog, row or walk two to three times a week and also likes to ride his bike.