Charges against an MI man who was serving 21 years on a wrongful conviction for double murder have been dropped
Prosecutors on Thursday dropped the murder charge against a man who had been serving nearly 21 years in prison for the fatal shooting of two Michigan hunters.
Jeff Titus was released from prison in February after authorities admitted key information about another suspect – an Ohio serial killer – was never released to his trial attorney in 2002.
After reviewing the case for three months, Kalamazoo County District Attorney Jeff Getting said Titus will not face a new trial.
JUDGE RELEASES MICHIGAN MAN WHO CLAIMS FALSE DOUBLE MURDER CONVICTION
"That's the right thing," Getting told reporters.
At the same press conference, 71-year-old Titus said he was "really innocent".
"You can put me on the rack, the truth serum, whatever. I did not do it. … I didn't shoot those people," Titus said.
Doug Estes and Jim Bennett were fatally shot near Titus' rural home in 1990. Titus was cleared as a suspect – he had been hunting deer 27 miles away – but 12 years later murder charges were brought against him after a new investigative team reopened the case.
There was no physical evidence against Titus, who was portrayed as a hothead who disliked intruders.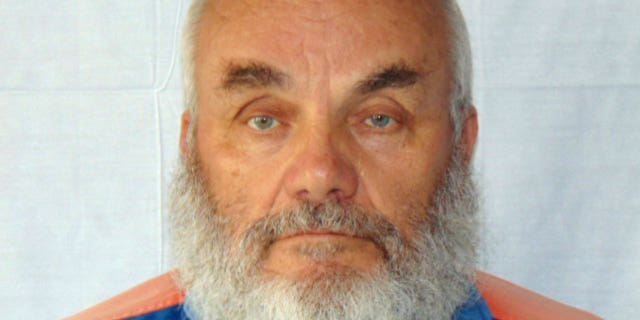 The Innocence Clinic at the University of Michigan Law School was working to clear Titus' conviction when a dusty 30-page file from the original investigation was discovered in the sheriff's office. It was a blockbuster: it referenced an alternate suspect, Thomas Dillon of Magnolia, Ohio.
This information was never shared with Titus' trial attorney, in a fundamental violation.
Jacinda Davis of TV network Investigation Discovery and Susan Simpson had expressed doubts about Titus' guilt and raised questions about Dillon's possible role on the podcast "Undisclosed".
Simpson saw the Dillon file in the sheriff's office and informed the Innocence Clinic.
Getting, who was not the prosecutor when Titus was charged, said the trial was deeply flawed and key people who testified in 2002 have since died.
ST. Louis prosecutor seeks release of man serving life sentence for 1990 murder: 'wrong conviction'
"I don't know who ended up murdering Mr. Estes and Mr. Bennett," Getting said. "But I can say with 100 percent certainty that proceeding now with a trial of Mr. Titus that our Constitution requires would absolutely lack the basic justice."
Dillon died in prison in 2011. Arrested in 1993, he eventually pleaded guilty to killing five people in Ohio from 1989 to 1992 while they were hunting, fishing, or jogging.
Titus could be eligible for more than $1 million under a government program that compensates wrongfully convicted people.
CLICK HERE TO GET THE FOX NEWS APP
Titus was "essentially innocent," his attorney Mary Chartier said. "Mr. Titus can do many things, but he cannot be in two places at the same time. He couldn't have committed those murders."