Charges, case details revealed
Donald Trump was arrested and charged in New York on Tuesday after a Manhattan grand jury returned indictments against him last Thursday.
The unsealed indictment included 34 counts of forgery of business records and conspiracy, and included bills from former Trump attorney Michael Cohen and various checks dating back to 2017.
Trump denies any wrongdoing in the case.
This is the first time in US history that a past or current President has been indicted on criminal charges.
Details of the indictment against Donald Trump were released Tuesday after the former president appeared in a court in New York and was arrested and subsequently charged.
After a Manhattan grand jury returned the indictment last Thursday, the case was surrounded by some uncertainty. The indictment made history as Trump became the first former or sitting US President to be prosecuted. The charges, which involve falsifying business records and conspiracy, are related to payments allegedly made to silence former adult film star Stormy Daniels and the former playboy Model Karen McDougal before the 2016 election.
Trump denies any wrongdoing in the case, including the women's claims that they were having an affair with him. He pleaded not guilty to all charges at the indictment.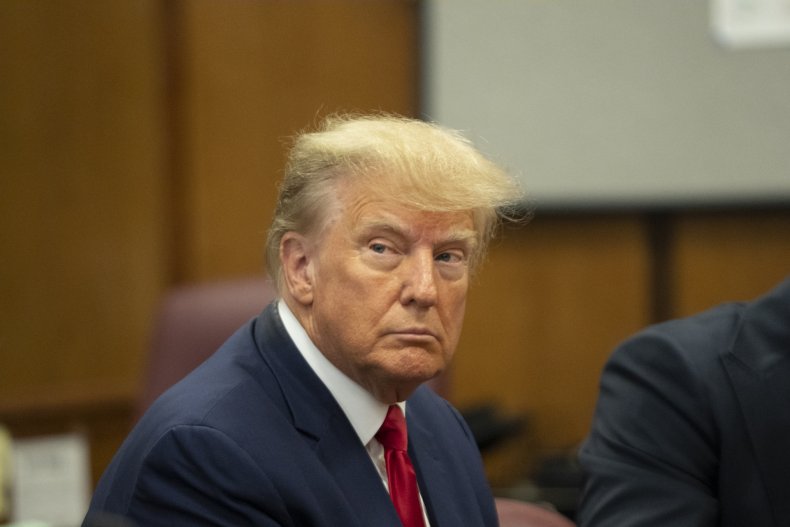 The indictment had been sealed, but the details were revealed after Trump's arrest on Tuesday when he appeared in court for his indictment.
According to the indictment, Trump has been charged with 34 counts of first-degree forgery of business records. Each count included the date of the alleged forgery and brief information about where the entries were made, such as bills from former Trump attorney Michael Cohen and various checks from 2017.
"The defendant in the County of New York and elsewhere made a false entry in the business records of and on or about February 14, 2017 with intent to commit and commit another crime and to assist and conceal the commission thereof causes a company," was the first charge.
All subsequent charges had similar wording, although the dates and entries differed.
Cohen is mentioned several times in the indictment and was a key witness during the grand jury investigation. A former Trump ally, he has served time in prison for his connection with paying Daniels $130,000. Once known as Trump's fixer, Cohen said he made the payment on Trump's instructions. He was sentenced to three years in prison in 2018 after pleading guilty to eight counts, including tax fraud and campaign finance violations.
Each of the 34 counts is a Class E felony. Each charge could carry a four-year prison sentence, meaning Trump could face more than 100 years in prison if he received the maximum sentence on each charge.
It is uncertain whether Trump faces a prison sentence. The former president was released on bail Tuesday afternoon and made his way home to his estate in Mar-a-Lago, Florida. He is scheduled to speak live there at 8:15 p.m. ET.
news week emailed a Trump campaign spokesman for comment.
Update 4/4/23 4:35 ET: This story has been updated with more background and information.
https://www.newsweek.com/read-trump-indictment-charges-details-case-revealed-1792565 Charges, case details revealed