Chechnya's Kadyrov urges Putin to launch nuclear strike after Lyman defeat
Ramzan Kadyrov, the head of Russia's Chechen Republic on Saturday urged Russian President Vladimir Putin to use nuclear weapons in Ukraine after Russia suffered defeat in the town of Lyman.
Putin launched his "military special operation" against Ukraine on February 24, hoping for a quick victory against its eastern European neighbor. However, Ukraine responded with a stronger than expected defensive effort, preventing Russia from reaching key objectives after more than seven months of fighting. Experts have expressed concern that Putin might resort to nuclear weapons as casualties mount.
Ukraine won its latest victory in Lyman, a city in the Donetsk region, forcing Russian troops to retreat after encircling up to 5,000 troops at the strategic location. The Russian Defense Ministry confirmed that the troops "withdrew to more advantageous lines."
Kadyrov, a Putin ally who has long supported the invasion, said the Russian leader should launch a strike with "low-yield nuclear weapons" on Ukraine after the loss.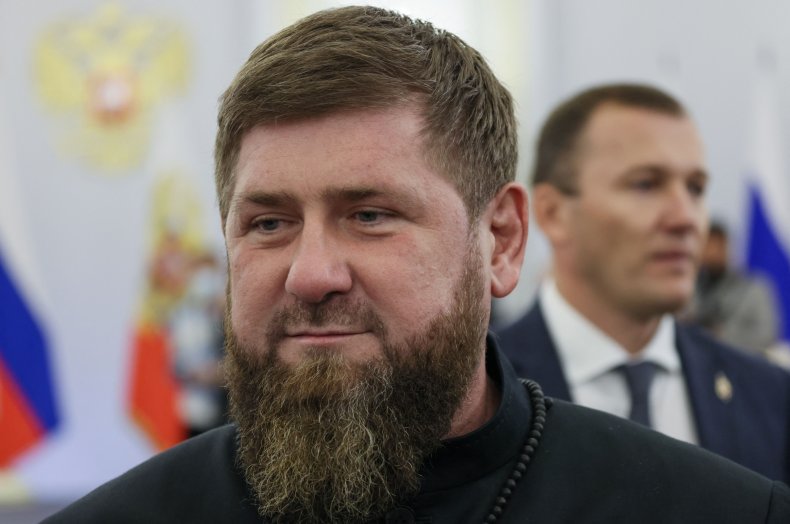 "I don't know what the RF Ministry of Defense reports to the Commander-in-Chief, but in my personal opinion more drastic measures should be taken, up to the imposition of martial law in the border areas and the use of low-yield nuclear weapons. It is not necessary to make every decision with the Western American community in mind – they have already said so and done a lot against us," he wrote in a Telegram post.
This is breaking news and will be updated as more information becomes available.
https://www.newsweek.com/chechnyas-kadyrov-urges-putin-conduct-nuclear-strike-after-lyman-defeat-1748175 Chechnya's Kadyrov urges Putin to launch nuclear strike after Lyman defeat