Chicago community leaders say they caught a suspect in the sexual abuse of an 11-year-old but he was released on technical grounds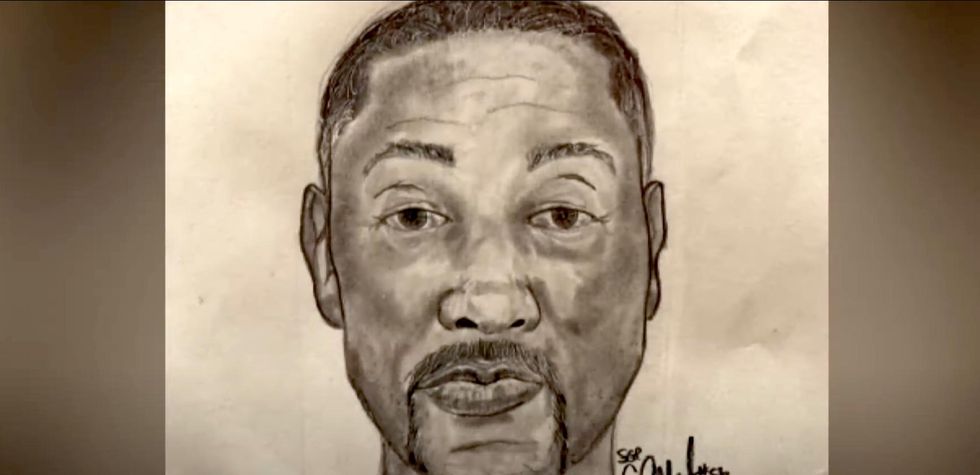 Community leaders in a Chicago neighborhood say they did it can capture a suspect in the heinous sexual abuse of an 11-year-old, but the man was released on a technicality.
The girl's family are understandably outraged after being told the man has not been charged with the crime, will not be arrested and the investigation is continuing.
The 11-year-old girl, whose identity is being protected, said she was dragged into an alley by a man while walking home from school around 3:30pm on Thursday. She was on South Indiana Avenue, known as the "Safe Passage" route, where there is said to be a trusted adult to protect children.
She was able to escape and described the man to the police, who circulated a sketch of the suspect.
The sketch was widely circulated in the neighborhood, so on Monday, when some people thought they saw a man matching the suspect's description, some people pursued him and held him for police.
At the time, they called the girl's family on FaceTime and her mother received a screenshot of the suspect. It was shown to the girl and she reportedly said she was sure it was the man who attacked her.
"She started shaking really badly, started crying and said, 'That's him! That's him!' We had to hold her down because she was shaking really badly, so I knew she knew what she was talking about," the girl's grandmother said WBBM TV.
"She said she'll never forget that face," she added.
But this act could have spoiled the investigation.
The victim's family says police told them that showing photo ID was not the same as picking the suspect from a line.
"The detective is working with the prosecution and the family. We're going to do everything we can to build the case properly, but this is obviously not a positive photo series," said Chicago Police Department Chief of Detectives Brendan Deenihan.
Legal analyst Irv Miller of WBBM-TV explained the problem.
"When a crime victim is shown a picture of a perpetrator, that in and of itself is corrupt. It is called unreliable identification. At a bare minimum, they should see multiple images, multiple people in a row," he said.
Miller went on to say the man could later be charged after police get a better trial of him.
The family and their supporters are pressuring officials to move faster to charge the man. They also want to know where the Safe Passage staff were when the girl needed them most.
"Where were they when my grandson needed them? Where were you?" asked the girl's grandmother.
Here is more about the shocking incident:

Questions remain in the case of the sexual abuse of an 11-year-old girl

www.youtube.com

https://www.theblaze.com/news/chicago-child-sex-abuse-11yrold Chicago community leaders say they caught a suspect in the sexual abuse of an 11-year-old but he was released on technical grounds